If Friends' star, Matt Leblanc, had a reputation for being a ladies man, Melissa McKnight has the reputation of being the woman who tamed his wild ways. The couple first met in 1997 through mutual friends and commenced a relationship that same year. They dated for five years before tying the knot in 2003. Marriage, however, proved to be a tougher commitment and the couple broke up just three years into the union. So what caused their divorce and what has McKnight been up to since then? All these and much more details will be disclosed below.
Melissa McKnight Bio (Age)
Melissa Sue McKnight was born on the 10th of March 1965 in England. Her family relocated to America when she was just a child and she thus acquired American nationality. McKnight spent her formative years in the United States of America and completed her education there.
With regards to her career, Melissa McKnight is a model as well as an actress. She has appeared on the cover of several magazines including Cosmopolitan, Elle, and Vogue. She has also featured in commercials for several high-end fashion and beauty brands. On the acting side, the British-born model has appeared in TV series such as VH1 All Access (2001).
McKnight also featured in the 2001 mockumentary titled Triangles and Tribulations. The video revolves around an eccentric history professor who dreams of becoming a professional triangle champion. He later enters into a frenzied competition with the town mayor for the title.
Melissa McKnight's Family (Husband and Children)
It is commonly said that once beaten, twice shy. However, Melissa McKnight is one lady who is not afraid to try again in matters of the heart. The former model has been married and divorced twice. Her first marriage was to American rocker, Anthony Esposito. Esposito is a bassist as well as a music producer. He was a member of the hard rock band, Lynch Mob, between 1989 – 1994 and 2003 – 2006. During his time with the band, they dropped at least three albums including Wicked Sensation, Lynch Mob and REvolution.
Asides music, Anthony Esposito is also a set designer and art director and has worked on the MVT shows, The Storytellers and Unplugged. McKnight and Esposito commenced their relationship in 1989 and tied the knot in 1990. Their union produced two kids, Tyler (son) and Jacqueline (daughter), and the couple later called it quits in 1996. The divorce was attributed to lack of commitment on both sides especially Esposito's.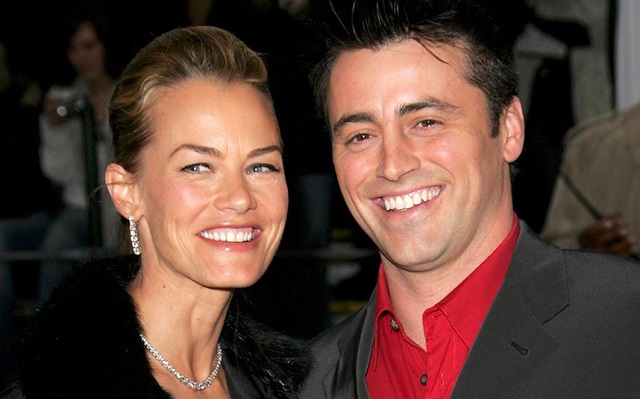 Second Marriage
Melissa McKnight found love again in 1997; this time with Friends star, Matt Leblanc. They dated for just a year before getting engaged in 1998. The couple later tied the knot in May 2003 in a magical twilight ceremony held on an oceanfront bluff in Kauai, Hawaii. Their wedding had about 150 guests including Leblanc's co-stars, Jennifer Aniston, Lisa Kudrow, and Courtney Cox. McKnight's kids from her first marriage were also part of the wedding party as they served as the attendants. After the celebrations, McKnight and her husband settled down on their ranch in Encino, California and commenced family life. They welcomed another addition to their family, a daughter named Marina, in 2004.
Divorce from Matt Leblanc
McKnight and her husband separated in January 2006 and their divorce was finalised that same year. The couples' split was largely due to Leblanc's womanizing ways. The actor was publicly photographed groping a stripper at an all-nude bar during a vacation with his buddies in British Colombia. The actor was also reported to have commenced a relationship with his Joey co-star, Andrea Anders. Despite the nature of their split, both parties pursued an amicable divorce. They did not ask for spousal support but rather for joint custody of their daughter. Since divorcing Leblanc in 2006, McKnight has maintained warm relations with her ex. They remain friends as well as devoted parents to their daughter, Marina.
See Also:  Victoria Spader – Bio, Kids, Parents, Facts About James Spader's Wife
Other Facts about Melissa McKnight
She appeared on the cover of the French edition of Cosmopolitan in January 1988.
She first met Matt Leblanc, through actor, Lou Diamond Philips, and his wife, Kelly, who is a friend of hers.
Her daughter, Marina, was born with a rare brain disorder known as cortical dysplasia. The condition can cause seizures as well as affect talking and walking capabilities. Marina was, fortunately, able to overcome the disease when she was two.
McKnight has a total of three children from her two marriages. They are daughters, Jacqueline and Marina, and son, Tyler.
Her ex-husband, Matt Leblanc, hosted the popular British car magazine show, Top Gear, from 2016 to 2019.