We apply technology and in this case messaging apps in so many promising ways in the course of our days; from keeping abreast of recent information to keeping in touch with loved ones.
This particular sinister use of messaging apps however tells a vastly different and a much sadder story for its users.
See Also: Nigerian Immigrant Killed In Italy Over Racially Charged Insults
The Islamic State or ISIS has had a reign of terror and have made attempts to cast their net wider in their ancient and often twisted interpretation of religion and its requirements.
Women have been variously victimized in this war and now an Associated Press investigation reveals that the Islamic State (known as IS or ISIS) has created an online database of the thousands of women it holds as sex slaves.
It would seem that ISIS is upgrading their brutal tactics, translating them into forms that can thrive in the 21st century. Already they have numerous Twitter and Facebook accounts from where they spread propaganda and even attract new recruits.
The report however shows how the terrorist organization utilizes messaging apps like WhatsApp and Telegram to advertise, negotiate and sell the largely Yazidi women and girls its fighters and followers control.
The horrible practice is just barely captured in this excerpt from the report;
"While the Islamic State group is losing territory in its self-styled caliphate, it is tightening its grip on the estimated 3,000 women and girls held as sex slaves.

In a fusion of ancient barbaric practices and modern technology, IS sells the women like chattel on smart phone apps and shares databases that contain their photographs and the names of their "owners" to prevent their escape through IS checkpoints.

The fighters are assassinating smugglers who rescue the captives, just as funds to buy the women out of slavery are drying up."
See Also: Nine People Killed In Ghana Eid party Stampede
The hostage Yazidi women found themselves in this deplorable position after ISIS took over the Sinjar mountain in Iraq in 2014. This small minority was specifically targeted by ISIS in a campaign of violence labeled genocide by the UN and the United States.
It was estimated in the  early days of August 2014 that ISIS killed over 3,000 Yazidi people and took over 5,000 women, including very young girls, into captivity.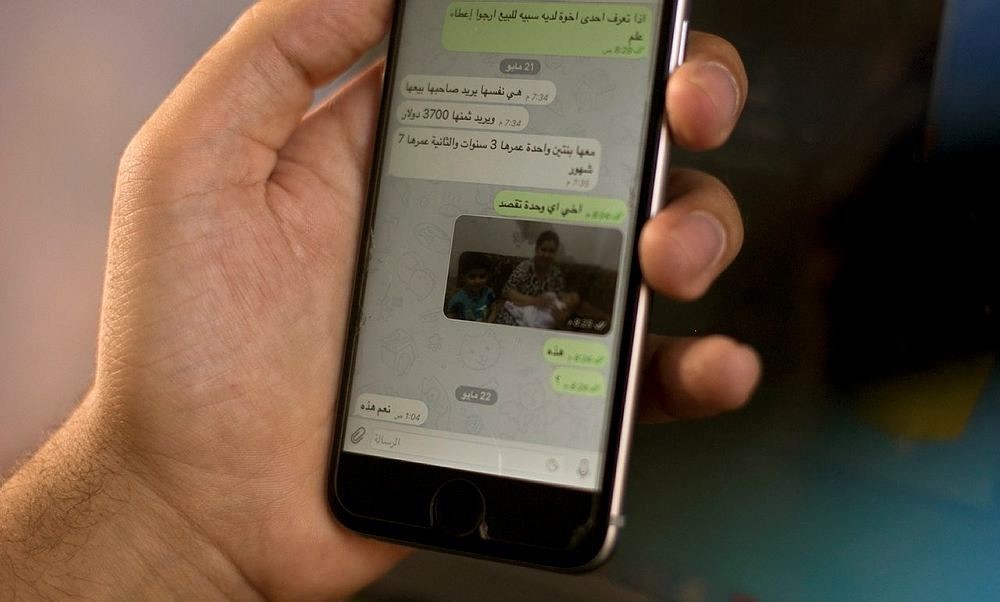 One activist who is working on the ground to attempt rescues of the trafficked women, showed the AP a negotiation between ISIS fighters over the women they held happening in real time through messaging apps.
The posts for women "appeared on an encrypted conversation along with ads for kittens, weapons and tactical gear," the activist, whose name was withheld for security reasons, told the AP.
In addition to selling the Yazidi women as sex slaves, they are also using the messaging apps to maintain a digital database complete with head shots that enable ISIS checkpoints to identify and stop fleeing captives.
This has made it harder for ground activists to rescue these women, a fact that can be seen clearly by the AP's estimates that since the end of 2014, about 134 people were being rescued a month by Arab and Kurdish smugglers but in the last six weeks, only 39 people have been able to be rescued.
Between the increasingly improving technology applied to these messaging apps (end-to-end encryption) which makes it harder for outsiders to monitor conversations and the reality of dwindling  financial resources available to the Yazidi people, the rescues look to continue slowing down.