Metro Boomin is an American producer who has produced hit tracks for the likes of Drake, 21 Savage, Gucci Mane, Travis Scott, and The Weeknd. Metro Boomin's height is 5 feet 11 inches, and he has a net worth of $6 million. The name of Metro Boomin's girlfriend is Chelsea Cotton, and they started dating in high school.
Metro Boomin is arguably one of the most sought-after new-generation rappers and producers whose sounds/lyrics are gradually permeating and dominating the music world, especially in hip-hop circles. Though his success seems quite spontaneous to many, it is unpopular knowledge that the young producer has actually trod a long path to fame. Metro's uniqueness and versatility are evidenced in his works with people of all strata, including the young, old, as well as the high-profile. Be inspired to succeed with interesting facts you never knew about this sensational artist.
Who Is Metro Boomin, and What Is His Age?
Metro Boomin was born Leyland Tyler Wayne on the 6th of September 1993 in St. Louis, Missouri and he is 30 as of 2023. Metro is one of the five kids born to Lamont and Leslie Wayne.
Boomin majorly owes his success in the music industry to his mother, who has been supportive of his talents and hustle. Though his musical inclinations were evident from a young age, Metro's mother, Leslie, made education imperative for the young lad but allowed him to practice music by the side.
Journey to Fame
Leyland learned to play the guitar quite early while he was in his school band, but his first beats can be traced back to his high school days at Parkway North, thanks to his mother, who got him a laptop at age 13. Metro Boomin wasn't the normal high school kid, rather, he invested his young creative days into making good music, mostly rap and then hip hop.
An autodidact, Metro Boomin armed himself with more knowledge from the internet and kept his eye on the goal…to become a world-class music producer someday. In his quest for a larger platform and audience, Metro also consistently sought after industry big-wigs on the internet in order to show them his beats and talent.
Metro Boomin's breakthrough eventually came while still in high school when he met famous rapper OJ da Juiceman, who not only believed in his talent as a next-rated songwriter but also helped him coin his stage name. In fulfilling his promise to his mother, Leyland continued with his studies and still maintained high grades while doing his music. After high school, he proceeded to Morehouse College in Atlanta to study Business Management, but after a while, he finally ditched school for a full music career.
Not only did Metro Boomin soon become a much sought-after collaborator with industry big shots, he also became an internet sensation following his unique beats and lyrics. Some of his hit productions include – Karate Chop by rapper Future, Bad and Boujee by Migos, Congratulations by Post Malone, Bank Account by 21 Savage, Low Life by Future and The Weeknd, Bounce Back by Big Sean, Jumpman by Future and Drake, Some More by
Young Thug, as well as I Get the Bag by Gucci Mane and many others.
In addition to his works behind the scenes, the young producer also has a mixtape, 19 & Boomin, and two albums – Perfect Timing and Savage Mode to his credit. Metro's dedication and hard work have so far been paying off not just financially but also with fame. His works have earned him industry honors, most notably that of 2016 when he was named the Producer of the Year by BET Hip Hop Awards.
Who Is Metro Boomin's Girlfriend?
Metro Boomin's girlfriend is Chelsea Cotton (or _cottonball_ on Instagram) and has been Metro Boomin's girlfriend since 12th grade. They started dating in October 2011. The couple does not flaunt their personal affairs in public, and as such, it is possible to tell whether they are still an item presently or have quietly broken up and gone their separate ways.
Given Metro Boomin's meteoric rise in the music industry, many fans have been curious about the young rapper's romantic life. His female fans may be disappointed to know that Metro is in a relationship and currently off the market. Though he has not categorically confirmed his relationship status, it is known that Metro is smitten by Chelsea.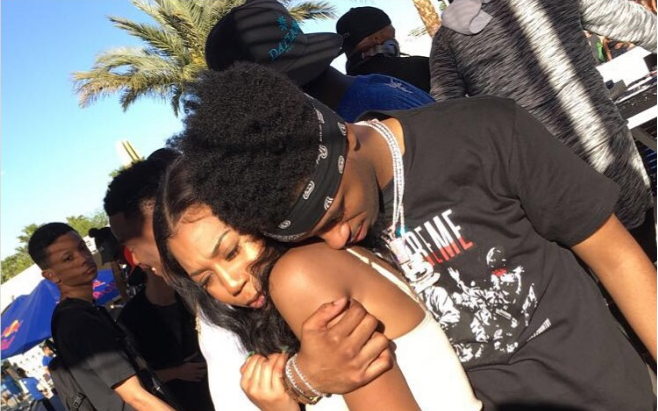 Moreso, Chelsea was once a star on the now-defunct video app Vine but has reduced her social media activity in recent times. Therefore, one can not say with certainty that she and Metro Boomin are still together. However, she is the only girl he has publicly dated.
Me and @_CottonBall_ have been dating since October but today makes 6 months since we have been together. I Love her more than I can say. 😘

— Metro Boomin (@MetroBoomin) July 7, 2012
Metro Boomin's Net Worth
Metro has definitely done well for himself at such a young age, as evidenced by his earnings and high-demand status. The talented musician has his net worth currently estimated at $6 million, an amount amassed from his music career so far. But given his many projects still in the works, spontaneity, and increasing breakthroughs, Metro's financial value is set to increase in the near future.
Metro Boomin's Height and Other Interesting Facts
1. Metro Boomin's slender physique is complemented by his 5 feet 11 inches height and 75 kg weight.
2. Boomin didn't have a perfect childhood as his parents separated when he was in 3rd grade. He doesn't have a good relationship with his dad, Lamont, and they haven't been in touch for years. On the other hand, Leyland shares a very close relationship with his mom, Leslie, who has been his backbone in his career. Metro describes his mom as a protective and warmhearted woman.
3. Not many are aware that Leyland's first stage name was Lil' Mont, a name he briefly adopted in honor of his dad, Lamont. More so, his current stage name 'Metro Boomin' has a story to it. The first part – 'Metro' was coined from the MetroLink (subway system) in St. Louis while popular rapper OJ da Juiceman gave him the other part 'Boomin'.
4. It is only Metro Boomin's mom and girlfriend, Chelsea, who call him by his real name, Leyland.
5. Metro's famed confidante is rapper Future. Their relationship was established in 2012 after the rapper dropped his 2012 hit Karate Chop and has since made Metro his most trusted producer.
6. The young rapper owns a Smith & Wesson 9 mm gun, which he got as part of security measures for living in Atlanta.