Mika Camarena is the widow of DEA field agent, Enrique S. Camarena Salazar, widely known as Kiki Camarena. She got a lot of attention after her late husband was gruesomely murdered. Her husband's dedication and service helped the DEA in busting many drug cartels, facilitating the destruction or confiscation of millions of dollars worth of drugs. There is more to this passionate woman who has set up several campaigns and a foundation to honor her husband's sacrifice. Let's learn more about her.
Mika Camarena's Background Details
The beautiful woman was born sometime in 1948, as Geneva Mika around Fresno, California, but she grew up in Calexico, California; the same place she and her late husband met.
She attended Calexico High School before she proceeded to Imperial Valley College in order to further her studies. She would later take up a job as a clerk and kept up with her professional life until when her husband was killed. Mika began to campaign for drug prevention in schools, setting up a foundation to drive home her desire to free her community from the menace of drug abuse.
The admirable woman is a social activist who advocates the need for youths to avoid the use and abuse of hard drugs, excessive indulgence in alcohol, and of course, the use of marijuana or tobacco irresponsibly.
6 Things You Should Know About Mika Camarena
1. Mika Camarena was a career woman and Entrepreneur
Mika Camarena was employed as a medical insurance clerk after her graduation before she moved on and became the Calexico Municipal Court clerk. After much dedication to her job, she quit so as to pursue her passion which revolved around beauty and skincare.
Mika launched a skincare and consultant establishment, reaching many within Calexico with her products and services. She ran this business for years and eventually retired.
2. She's a mother of three
Before the unfortunate abduction and murder of her husband, she lived happily with him and they were proud parents to three wonderful sons named Enrique, Erik, and Daniel. At the time of their father's death, they were 11, 6, and 4 years old, respectively.
The couple had met during their high school and developed a friendship that blossomed into a romance and deep-seated love. They subsequently got married and Mika was her husband's major support system.
Kiki Camarena was an outgoing and forthright individual who was dedicated to his job. From being a firefighter, he enrolled in the police force as a police investigator before he joined the United State of America Marine service. His passion to bust and eradicate drugs in his country led him into becoming a field agent with the DEA in Mexico.
He was born on the 26th of July 1947 as Enrique S. Camarena Salazar but was professionally known as Kiki Camarena. He was abducted in 1985 and a month later, was found dead in a ranch within the Western State Michoacan, Mexico, where his dead tortured body was discovered alongside that of a pilot named Alfredo Zavala.
The heartbreaking discovery led his department to launch operation Leyenda which hunted down not just his killers but drug lords in Mexico.
3. Mika set up the Red Ribbon Week in his honor
The widow of Kiki has been championing alcohol, tobacco, and drug sensitization awareness campaigns. She speaks to teenagers and youths on the need to abstain from such substance. The event is usually a yearly activity in which schools are visited.
The above isn't the only effort directed towards honoring Kiki; his colleagues in Fresno set up an annual golf tournament in his honor. Also, library, schools, and even a street in Mexico and Calexico, California have been named after him.
4. She presides over the Enrique S. Camarena Foundation set up in 2004
In addition to the foregoing, Mika Camarena is the president of the foundation set up in the name of her husband since its inception in 2004. The Enrique S. Camarena Foundation received the full support of her husband's colleagues and her oldest son, Enrique Jr.
Among other things, the foundation helps in disseminating information relating to drugs in communities and schools nationally. It also awards scholarships to individuals who have been able to maintain a drug-free lifestyle to further their studies in any institution of their choice. The annual scholarship grant is about $1,000 per high senior student.
See Also: Griselda Blanco – Biography, Net Worth, Sons, Death, And Cause of Death
5. Her first son is now a Supreme Court Judge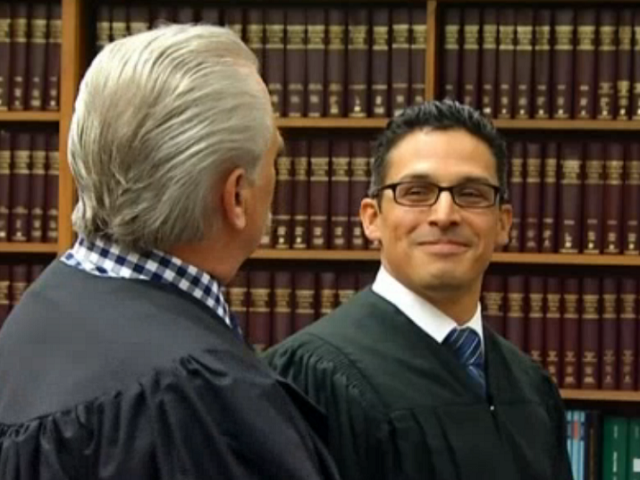 Her first Son Enrique Jr. Camarena has been making steady progress in his career. From being an Assistant District Attorney, he is now a Judge at the Superior Court of San Diego.
5. Her husband has inspired several works
The story of her late husband has been made into a Netflix drama series titled Narcos: Mexico as well as other works like Drugs Wars: The Camarena's Story.