Laughter is a gift we get from hilarious people like Mindy Kaling. Being a successful comedian like this Mindy requires a certain level of bravery that very few possess. It requires taking your life, the pain, and frustration, and putting them in front of the world in a way that exposes your truths in order to generate laughter. This is a task that Mindy Kaling has perfected well enough and, it has made her one of the most recognized actresses and comedians in Hollywood.
Age, Early Life, and Rise to Fame
Mindy grew up in the United States, specifically in Cambridge, Massachusetts, as part of a minority group of Indian descent. She was born to a medical practitioner, Swati Chokalingam and an architect, Avu Chokalingam on June 24, 1979. Although she was named Vera Mindy Chokalingam, Mindy has always been known as Mindy Kaling in the industry.
As the child of well to do parents, Mindy attended one of the best schools in Cambridge, Buckingham Browne & Nichols. She graduated in 1997 and applied to study Playwriting at Dartmouth College. While she was at Dartmouth, Mindy connected more with her talent as a comedy writer, joining the comedy improv group, The Dog Day Players and an acapella group, The Rockapella. Her immersion into her comedy interest also extended to being the creator of Badly Drawn Girl, a comic strip that appeared in the Dartmouth college newspaper. She was also a regular writer for the college's humor magazine, Dartmouth Jack-O-Lantern.
At the point of graduation from Dartmouth college, Mindy Kaling had acquired considerable experience and skill as a comedy writer and playwright.
As for her professional career, Mindy started working on comedy shows at the age of 19, when she interned at Late Night with Conan O'Brien, during her sophomore year in college. After graduation, she relocated to New York where she began working as a stand-up Comedian and as a production assistant for Crossing Over With John Edward.
In 2002, Mindy and her best friend, Brenda Withers wrote a play called Matt & Ben. The off-Broadway show was highly successful and it was named in Time Magazine's Top Ten Theatrical Events of The Year in 2002.
Mindy had been getting pockets of successes over the course of her life until 2004 when she had her big break and was cast as Kelly Kapoor on The Office. On the show, Mindy was not only an actress, but she was also a writer. During the course of the show's long run, she also directed episodes of the show, and later became a producer.
After the show, Mindy starred in The Mindy Project which ran from 2012 to 2017. She was also an actress and writer on the show.
Mindy has starred in other projects like Curb Your Enthusiasm, Sesame Street, and Animals. She made her film debut in Steve Carrell's film, The 40-Year-Old Virgin. Since then, she has starred in 14 films with her latest film, Late Night scheduled for release in 2019.
Since she became a professional actress and writer, she has accrued over 29 Award nominations, including five Emmy nominations. She has won nine of her total nominations.
Mindy Kaling Net Worth
As one of the leading names in Hollywood, Mindy's value commands massive attention. Her financial compensation over the course of her career has been on the upper level when compared to her peers. She is currently believed to be worth $24 million.
See Also: Who Is Lil Tay? Parents, Brother, Sister, Age, Net Worth, Ethnicity
Her Family
Mindy Kaling is the child of two immigrant parents – Swati Chokalingam and Avu Chokalingam. She lost her mother to pancreatic cancer in 2012.
Mindy also has a brother, Vijay JoJo Chokal-Ingam who is an educational consultant. The comedian is known to be in a feud with her brother. He has regularly attacked her publicly, with Mindy often choosing to take the high road. One simply hopes the siblings find a way to resolve their differences.
Mindy Kaling's Baby, Baby Daddy/Husband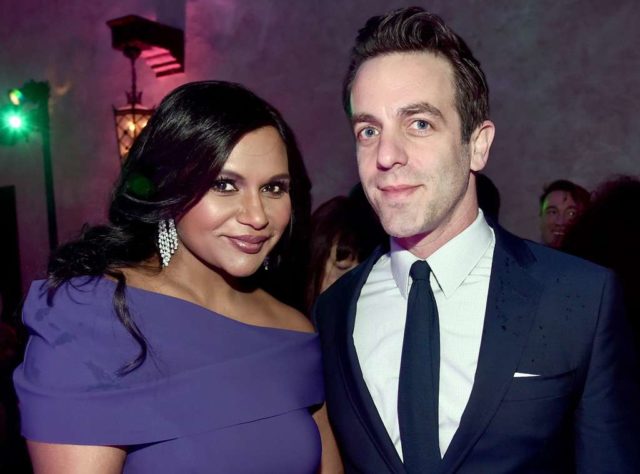 Mindy Kaling delivered her daughter in 2017 and on the 15th of December. She named her baby Katherine. At the moment, no one is recognized as the father of her child, leading to speculation that she used a sperm donor. She is not married and her only high profile relationship till date was a relationship with B.J Novak, a co-star on The Office.
Plastic Surgery
When you have the money, and the means to change what you do not like about your body, you get a plastic surgery. A safe procedure can help improve your confidence in yourself and that was what Mindy Kaling did. She got a nose job, breast reduction, and abdominoplasty. It is believed she got the surgeries in the early 2010s.