From 2007 to 2012, Miranda Cosgrove held sway as one of the most popular child stars on American TV, thanks to the hit Nickelodeon series, iCarly. Her excellent leading performance on the show, based on the life of a teenage internet influencer, gained her lots of accolades and acclaim. It also propelled her to the Guinness Book of Records as the highest-paid child star in the world.
iCarly came to a fitting conclusion after six years and since then, Cosgrove has continued to work on successfully transitioning from child star to one of the best actresses as she gets older. Throw in admirable philanthropic endeavours, college education, as well as a budding music career – comprising of at least one album and two EPs, then you know that this is a young lady who was naturally destined for greatness.
She Is Proud Of Her Eurocentric Roots
Miranda Cosgrove is one of those people who you cannot figure out their ethnicity by merely looking at them. Some have described her as having some Asian ancestry while some maintain that she is pure Caucasian. The actress has meanwhile resolved this controversy by proudly pointing out that she is a mixture of English, Irish and French ancestry.
Another thing that Miranda Cosgrove has to be proud of is her early sojourn into showbiz. When she was only three years old, a talent agent saw her singing and dancing at a Los Angeles restaurant known as Taste of L.A and approached her and her mother. The agent engaged them in chitchat and it was from that discussion that Miranda began a modelling career.
She started out by appearing in television commercials for companies such as McDonald's and Mello Yello and by the age of seven, fell completely in love with life in the spotlight. The young girl, therefore, began auditioning for theatre and TV roles to expand her portfolio and at the age of ten, had her film debut as Summer Hathaway in the family comedy, School of Rock.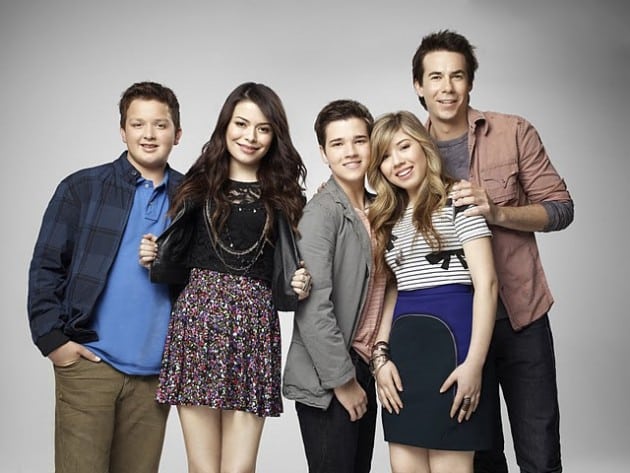 Her Unforgettable Days On iCarly
School of Rock was a massive hit at the box office, raking in $131 million on a budget of $35 million, and received high ratings from critics. Cosgrove's acting was also widely praised and she went on to appear in a number of other minor television roles over the years before landing the major role of Megan Parker on Nickelodeon's Drake & Josh.
She followed that up with her 2007 lead role as Carly Shay in Nickelodeon's iCarly. On iCarly, Cosgrove portrayed a precocious teenager who joins hands with her friends to create and run a web show. Their show becomes an internet phenomenon and the three friends have no choice but to learn how to cope with their new-found status as internet influencers.
iCarly debuted in 2007 and Cosgrove's excellent leading performance, aided by a superb supporting cast, propelled the show to the top echelons of American TV. It also fetched her several accolades, including the 2011 Young Artists Award for best performance in a TV series by a leading young actress, and she rose to become one of the highest-paid child stars in the world.
A Break Down Of The Several Sources Of Miranda Cosgrove's Fortune
Miranda is a complete package when it comes to talents. If you don't know her from the movies and TV shows she has appeared in, you would have enjoyed her music. In all, she is making good money from different avenues in the entertainment industry.
ICarly And Other Acting Roles Brought Her Fat Cheques
Miranda Cosgrove has a net worth of $10 million, part of which she built up from her acting career. Since her breakthrough on iCarly, she has gone on to compile a decent filmography, including Despicable Me (2010 and all the sequels that came after), Yours, Mine and Ours (2005), Keeping Up with the Steins (2006), and NBC's Crowded.
All these projects have paid the L.A. native well but her biggest paycheck remains iCarly where she was earning as much as $180,000 per episode on the show. This made her the second-highest-paid child actress on TV and by 2012, Guinness World Records listed her as the highest-paid child actress.
Music Contributed To Her Fortune
Asides movies, another revenue earner for Miranda Cosgrove is her music career. The multi-talented young lady has also pursued music enthusiastically, debuting with iCarly (2008) which was a soundtrack album for the iCarly series. On it, she performed four songs and in 2009, she released her debut EP, About You Now.
Miranda subsequently worked with Dr. Luke, The Matrix, Max Martin Daniel James and Leah Haywood as songwriters for her debut album in 2010. She described the album as rock-girl empowerment and premiered the first single "Kissin' U" on Ryan Seacrest's radio show. The album which finally dropped in April 2010 was titled 'Sparks Fly' and it reached number 8 on the US Billboard 200 chart.
The actress revealed her new EP titled 'High Maintenance' in January 2011 and released the first single titled "Dancing Crazy". After three weeks of airplay, it debuted at number 40 on the US Billboard Adult Pop Songs. The success led to her debut tour, the Dancing Crazy Tour, where she visited North America, beginning in Missouri and ending up in Ohio.
Sponsorship Deals With Neutrogena And The NFL
Finally, Miranda has also scored some endorsement deals. In February 2010, she signed a $400,000 deal to serve as an ambassador for the skincare and cosmetics company known as Neutrogena. She subsequently went on to become the brand ambassador of the NFL's Tweens/Juniours Apparel Brand. All these have no doubt contributed to the actress' comfortable nest egg.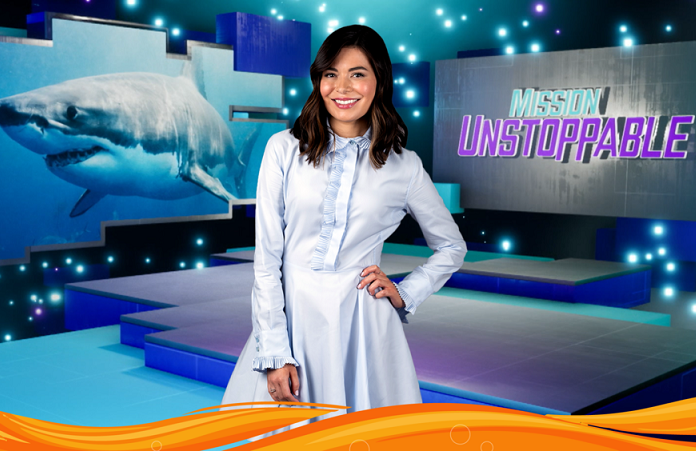 Her Latest Adventure As Host And Executive Producer Of Mission Unstoppable
Miranda Cosgrove's acting career is far from over. Her voice can be heard in Despicable Me 3 which dropped in 2017. The L.A. native also played the lead role in the 2019 sci-fi film, 3022. The film is set in the future and features a group of scientists who journey to the international space station. They later suffer traumatic stress and consider abandoning their mission after they witness the supposed destruction of the earth. 3022 featured the likes of Omar Epps and Kate Walsh while Cosgrove portrayed one of the astronauts named Lisa Brown.
Another new and exciting project that Cosgrove has embarked on is the CBS morning show, Mission Unstoppable which is an educational and informational series that celebrates women who have become superstars in stem-related careers, (science, technology, engineering, and math). Cosgrove serves as the host and executive producer of the show, which debuted in 2019, and relishes the chance to learn new things whilst exposing young girls to new careers.