Miranda Cosgrove is an American actress and singer. Her credits for acting include the prominent roles of Megan Parker on Nickelodeon's Drake & Josh and later on Carly Shay in Nickelodeon's iCarly. These two roles made Miranda Cosgrove a high flying child star. She has continued to find success in her chosen career path even as she has gotten older. Read on to find out more about Miranda Cosgrove's background and what she is up to now.
Miranda Cosgrove's Bio (Age, Ethnicity)
Miranda Cosgrove was born on the 14th of May 1993 in Los Angeles, California. A mix of English, Irish and French make up her ethnicity. She was an only child and from sixth grade upwards was homeschooled. Later on, Miranda got offers to study at the New York University and the University of Southern California. She then chose to study at the University of Southern California beginning in 2012 so that she could continue pursuing a career in acting while staying close to her family.
When she was only 3 years old a talent agent saw her singing and dancing at a Los Angeles restaurant known as Taste of L.A. The agent approached Miranda and her mother for a modeling chitchat and it was from that discussion that she began a modeling career while also appearing in television commercials for McDonald's and Mello Yello. By the age of 7, Miranda Cosgrove was completely in love with life in the spotlight and began auditioning for theatre and TV roles to expand her portfolio more.
In 2003, Miranda Cosgrove had her film debut as Summer Hathaway in the School of Rock. The film was a massive hit at the box office raking in over $131, 282, 949 worldwide and receiving high ratings from most critics. Miranda Cosgrove's acting was widely praised. She continued to appear in a number of other minor television roles over the years before landing the role of Megan Parker on Nickelodeon's Drake & Josh. She followed that with her 2007 lead role as Carly Shay in Nickelodeon's iCarly.
Included in Miranda Cosgrove's film and TV credits are her voicing of Margo in the animated film Despicable Me (2010) and all the sequels that came after. She also had a second and third theatrical film role in Yours, Mine and Ours (2005) and Keeping Up with the Steins (2006) which did not do as well at the box office.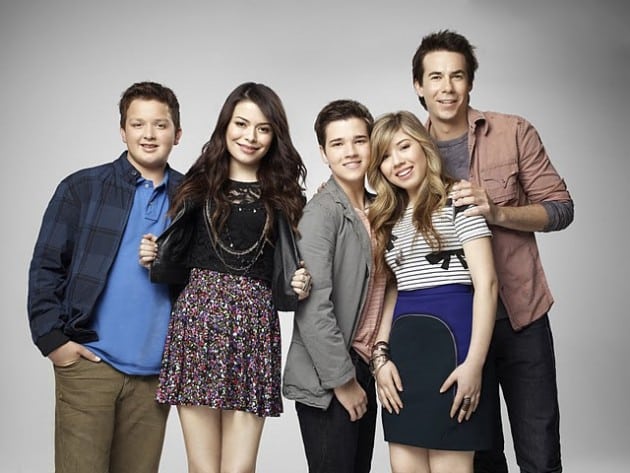 Miranda Cosgrove also pursued music enthusiastically, debuting with iCarly (2008) which was a soundtrack album for the iCarly series. On it, she performed four songs and in 2009 she released "About You Now" her debut extended play. She worked with Dr. Luke, The Matrix, Max Martin Daniel James and Leah Haywood as songwriters for her debut album in 2010. She described the album as rock-girl empowerment and premiered the first single "Kissin' U" on Ryan Seacrest's radio show. The album which finally dropped in April 2010 was titled 'Sparks Fly' and it reached number 8 on the US Billboard 200 chart.
She revealed her new EP titled 'High Maintenance' in January 2011 and released the first single which was written by Avril Lavigne, Max Martin, and Shellback and was titled "Dancing Crazy". After three weeks of airplay, it debuted at number 40 on the US Billboard Adult Pop Songs. It led to her debut tour, the Dancing Crazy Tour, where she visited North America beginning in Missouri and ending up in Ohio.
See Also: Zendaya Parents, Age, Height, Siblings, Dating, Boyfriend, Ethnicity
In 2015, Miranda Cosgrove seemed to turn again to acting after being cast in NBC's Crowded as Shea; an Astrophysics Ph.D. graduate from MIT who is at a loss about what to do in post-college life and so moves back home with her sister to figure her life out, this then drives her parents crazy. It debuted on March 15, 2016, but unfortunately got canceled after only one season.
Net Worth
Miranda Cosgrove has an estimated net worth of $10 million. As at May 2010 she was earning $180,000 per episode of iCarly. This made her the second-highest-paid child actress on TV and by 2012 Guinness World Records actually listed her as the highest paid child actress. In February 2010 she also signed on as an ambassador for a skin care and cosmetics company Neutrogena. All this have no doubt contributed to Miranda Cosgrove's comfortable nest egg.
Height
Miranda Cosgrove stands at a height of 5 ft 6 in or 168 cm and weighs 54 kg or 119 lbs. She exercises by biking with her friends and also maintains a healthy diet. On the food side, she also likes to have different tastes as she goes to various restaurants alongside her mother while working.
Where Is She Now?
Miranda Cosgrove's career is far from over. She can be seen trying her hand out at a lot of new things like the proposed NBC comedy Spaced Out which will see her play the role of Casey a software engineer who wants to help a team send humans to Mars. She also continues to hang out with her cast mates and friends from iCarly and they have all been caught at various times on camera just having a good time.