Missy Elliott is a legendary female rapper in the American Music industry with 198 multiple notable awards out of 300 nominations. Aside from being a rapper, she is a dancer, a singer, a songwriter, record producer, and television personality.
She is among the top ten female rappers that the world has ever seen and she made history in the music industry as one of the female rappers with their debut album spotting the top of Billboards charts in the late 1990s and early 2000s. The aftermath of her abusive upbringing saw her promoting women rights. Read on to learn more of this iconic lady's biography, net worth, and her sexual orientation.
Missy Elliott's Bio
Missy Elliott was born Melissa Arnette Elliott on July 1, 1971, in Portsmouth, Virginia as an only child to Ronnie Elliott, a former U.S Marine officer, and Patricia Elliott, a power company dispatcher.
As a child, Elliott was part of the church choir where her inert desire and ambition of being a performer was born. She was a very smart kid and she excelled at her studies earning double class promotions, but her love for her friends in the lower class would cause to act dumb in order to be returned to her former class.
On the discharge of her father, from Jacksonville where he served as a Marine, her family moved back to Virginia where life took a different turn. At age 14, she became ravaged by poverty, abused by her father and was sexually molested by her older cousin. Missy Elliott and her mum eventually fled from their home to seek refuge at her mother's relative's where Missy Elliot later finished up her high school education in Woodrow Wilson High before she then threw herself fully into her music career.
She began music with her collaboration with La'Shawn, Chonita Coleman, and Radiah Scott with whom she launched an all-female R&B group called Fayze. They would later change their name to Sista. The group got their break when a music producer, DeVante Swing noticed their artistry and arranged for them to move to New York and signed them to Electra Records. They would go on to release their debut song titled Brand New in 1993.
In 1994, the grouped worked on an album titled 4 All the Sistas Around da World but the album didn't see the light of the day as their record label folded in 1995. When the group dispersed, Missy Elliot collaborated with Timberland to crafting and producing for acts like Aaliyah, SWV, Destiny Child, Nicole Wray, and Puff Daddy. She started appearing in tracks as a featured vocalist to notable artists before advancing her solo career with the release of her first studio album titled Supa Dupa Fly in 1997.
The album made it to the Billboards and got several nominations including a platinum certification. She continued writing and producing for other artists till the release of her second studio album titled Da Real World in 1999. The album was widely received and sold 3 million copies worldwide.
Her third studio album titled Miss E…. So Addictive was released on May 2001 and the album had her popular single One Minute Man. The album garnered several nominations and was also certified platinum. She released her fourth studio album titled Under Construction in 2002 which was followed by her fifth album titled This Is Not A Test, released in 2003.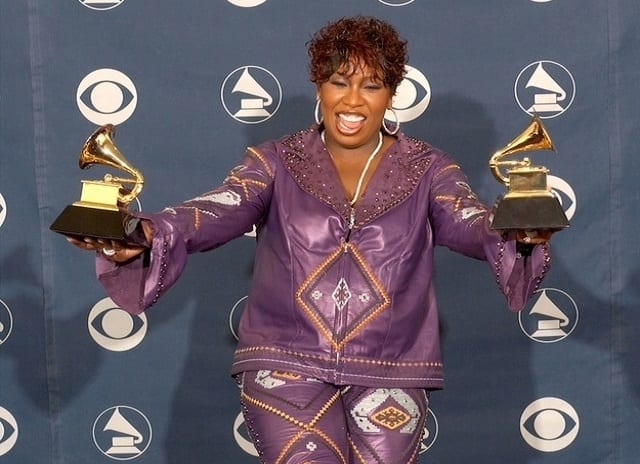 She released her 6th studio album titled The Cookbook in July 2005 then followed it with a compilation album titled Respect M.E in 2006, which is a collection of the best singles from way back. In all, the iconic rapper has to her credit 74 singles, 6 studio albums, 3 compilation albums, and 20 music videos. Most of which are doing great in the US Billboards and other music charts.
Missy Elliott has embarked on several sold-out tours for her own works and for other artists. At a point in her career, she focused more on her songwriting and productions while still featuring other acts in their tracks. She has also acted in several movies and made appearances in several television shows. She is regarded as the best-selling female rap artist with a long list of awards to her credit which includes; Grammy Awards, MTV Music Video Award, Soul Train Music Award, American Music Award, Billboard Women in Music Innovator Award.
She is a philanthropist, a social justice warrior who promotes women right. Missy had a long absence from the music industry as a result of an illness. She was diagnosed with hyperthyroidism disorder but having undergone treatment, she has now been confirmed stable.
Net Worth
Missy Elliott recorded a tremendous success in the music industry and such success came with money. She sold over 30 million copies of her albums, embarked on several tours, and has written and produced beautiful tracks for many artists. These aforementioned involvements grew her bank account. The Portsmouth born entertainer is worth $50 million.
Is She Gay, Does Sse Have A Husband or Wife?
Missy Elliott is bisexual and has accepted it. She is alleged to have been in a relationship with more women than men. The women she is believed to have dated include; Olivia Longott, Trina, Karrine Steffans, and Nicole Wray.

She has also dated (men) Tim Mosely and Timberland. Her relationship with Timberland was believed to be purely professional until rumor surfaced that they had something in the past. Her relationships with some of the folks listed above are not confirmed as Elliott keeps her sexual life secret.
There is no current record of whom Missy Elliott may be dating, (either male or female) though she has made known her desire to bear a child of her own, we are curious to know how she intends to achieve this considering she is not in any known relationship yet.