This year, the Global Slavery Index estimates that 45.8 million people are subject to some form of modern slavery in the world today.
Modern slavery can show up in a variety of forms from; unlawful recruitment and use of child soldiers, forced child labor, domestic servitude, forced labor, sex trafficking to debt bondage.
It is basically any act of recruiting, harboring, transporting, providing, or obtaining a person for compelled labor or commercial sex acts through the use of force, fraud, or coercion.
See Also: Are China's Counterfeit Goods Getting Better Than The Original Products?
Not surprisingly, modern slavery is higher in developing countries, but it must be noted that the 'developed' Western world initiated our current form of global capitalism that relies on cheap labor to maximize profit.
This ever increasing need for cheap labor, combined with the desperation of the world's very poor creates people desperate for any income, even if exploitation is immediately evident.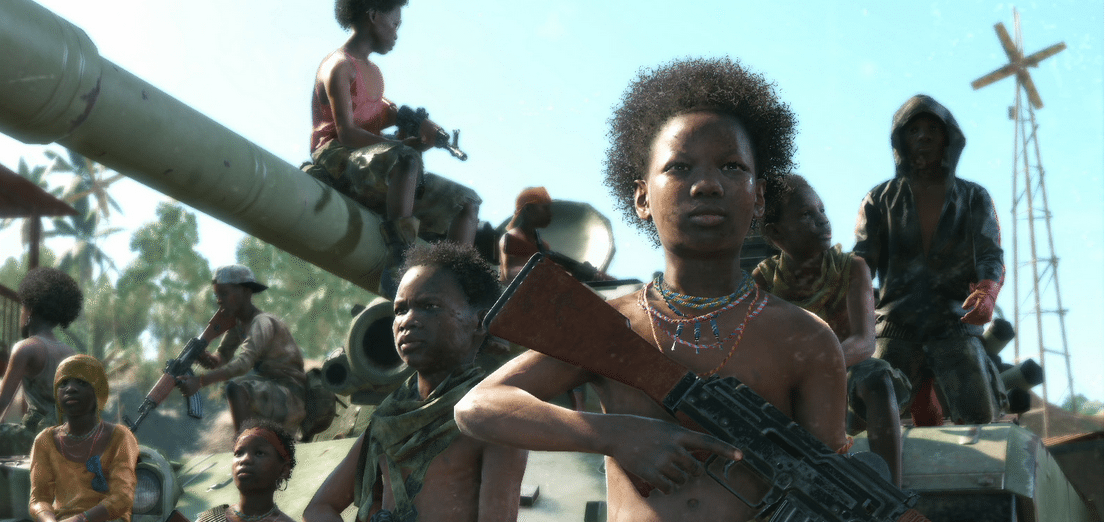 The Global Slavery Index sheds light on a mix of various factors that make a population vulnerable to modern slavery in a particular country, and then groups the 24 identified measures of vulnerabilities into the following four dimensions;
Civil and political protections
Social health and economic rights
Personal security
Refugee populations and conflict
See Also: See Which Countries Made It To The 2016 African Prosperity Index
The Index presents a ranking of 167 countries based on the proportion of the population that is estimated to be in modern slavery and a further ranking of the absolute number of people in modern slavery in the country.
India has the highest number of people in modern slavery worldwide while Nigeria has the highest number of people in modern slavery in Africa and Mauritus has the lowest.
Below is the list of African countries along with their rank on the world's list, and details on the estimated total number of people who are engaged in modern slavery within their borders;
| | | | |
| --- | --- | --- | --- |
| RANK | COUNTRY | Estimated percentage of population in modern slavery | Estimated number in modern slavery |
| 8 | Nigeria | 0.481 | 875,500 |
| 9 | Democratic Republic of the Congo | 1.130 | 873,100 |
| 11 | Egypt | 0.626 | 572,900 |
| 15 | Sudan | 1.130 | 454,700 |
| 17 | Ethiopia | 0.414 | 411,600 |
| 22 | Tanzania | 0.638 | 341,400 |
| 28 | South Africa | 0.453 | 248,700 |
| 29 | Algeria | 0.626 | 248,300 |
| 30 | Uganda | 0.626 | 244,400 |
| 32 | Morocco | 0.639 | 219,700 |
| 37 | Kenya | 0.410 | 188,800 |
| 42 | Angola | 0.638 | 159,700 |
| 45 | Ivory Coast | 0.638 | 144,900 |
| 46 | South Sudan | 1.130 | 139,400 |
| 51 | Niger | 0.638 | 127,000 |
| 52 | Somalia | 1.130 | 121,900 |
| 53 | Malawi | 0.674 | 116,100 |
| 54 | Burkina Faso | 0.638 | 115,600 |
| 56 | Zambia | 0.674 | 109,300 |
| 59 | Ghana | 0.377 | 103,300 |
| 60 | Zimbabwe | 0.638 | 99,600 |
| 62 | Chad | 0.638 | 89,600 |
| 63 | Tunisia | 0.766 | 85,000 |
| 65 | Guinea | 0.638 | 80,500 |
| 67 | Senegal | 0.520 | 78,700 |
| 68 | Rwanda | 0.638 | 74,100 |
| 69 | Burundi | 0.638 | 71,400 |
| 70 | Libya | 1.130 | 70,900 |
| 73 | Central African Republic | 1.130 | 55,400 |
| 78 | Togo | 0.638 | 46,600 |
| 83 | Sierra Leone | 0.674 | 43,500 |
| 84 | Mauritania | 1.058 | 43,000 |
| 89 | Eritrea | 0.674 | 35,300 |
| 90 | Benin | 0.295 | 32,100 |
| 92 | Republic of the Congo | 0.638 | 29,500 |
| 95 | Liberia | 0.638 | 28,700 |
| 112 | Gambia | 0.878 | 17,500 |
| 114 | Namibia | 0.674 | 16,600 |
| 126 | Botswana | 0.520 | 11,800 |
| 128 | Guinea-Bissau | 0.620 | 11,400 |
| 144 | Gabon | 0.295 | 5,100 |
| 153 | Equatorial Guinea | 0.295 | 2,500 |
| 155 | Cape Verde | 0.453 | 2,400 |
| 156 | Mauritius | 0.165 | 2,100 |
| | | | |