Morgan Brown joined the list of people commanding the attention of the public after she was romantically linked to Hollywood hunk Gerard Butler. A fruit that didn't fall far from the tree, the former model, property developer, and interior designer also has a Hollywood history. Given her impressive résumé, the talented businesswoman who is the brain behind Morgan Brown Designs is apparently more than just the other half of an A-list couple. Discover interesting facts you never knew about the Scottish born actor's leading lady.
Morgan Brown Bio
A native of Oklahoma City, Morgan Brown was born on March 22, 1971. Details regarding Brown's education has not been made public knowledge.
She is the daughter of a former model and apparently inherited her mother's genes. It was, therefore, no surprise when she kicked off her modeling career at the young age of 14. Endowed with the looks and talent, Morgan Brown went on to successfully carve a niche for herself in the modeling industry.
Despite her successful records as a model, Brown discovered a new passion in her 20s and later switched careers to an interior designer. This was inspired by her first house which she purchased at age 20. Given her good business acumen and flair for interior designs, Brown tastefully renovated the house and decided to flip it.
She soon turned her passion into a business and is now fully-focused on property development and interior designing. Her company Morgan Brown Designs specializes in revitalizing homes to taste.
Dating History with Gerard 
The mystery brunette first gained vast public attention in 2014 after she was spotted with screen idol Gerard Butler who has been romantically linked to the likes of Jennifer Aniston and Jessica Biel in the past. While Brown and Butler have not explicitly shared details of their love journey with the public, they are believed to have been in an on-off relationship for over four years.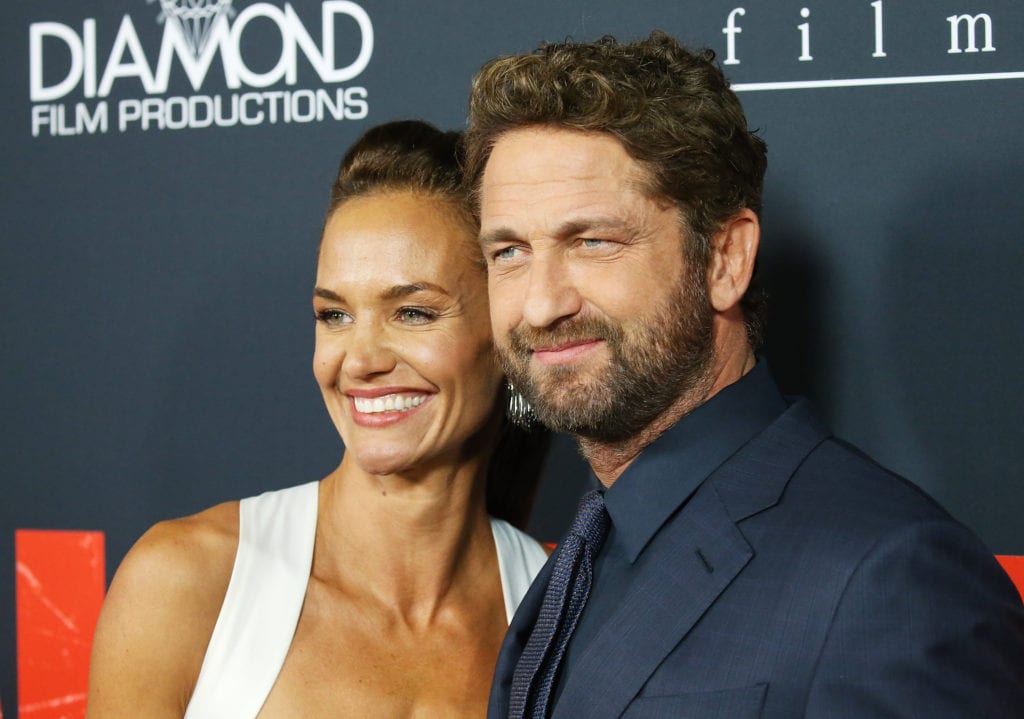 After Butler and his former girlfriend, Romanian model/actress Madalina Ghenea parted ways in 2013, the actor moved on with Morgan Brown the next year. Since then, the couple has been spotted on various occasions either sporting, partying or shopping together. However, just when fans thought Brown and Butler were going to move things up a notch, news emerged that they had allegedly parted ways in 2016.
As if to confirm the breakup speculations, Brown was thereafter spotted on a coffee date with Liev Schreiber, who had also just ended his long term relationship with Naomi Watts that same year. But a few months after, Brown and Butler seemed to have patched things up and were again spotted all loved up together. After that, there have also been other unconfirmed reports of brief breakups and seeming comebacks between the pair.
While Morgan Brown's exact relationship status is quite unclear, she and Butler always seem to find ways to make things work. The model cum interior designer and her longtime boyfriend are perhaps currently single and just friends. It is believed that the pair who once looked to be very much an item may have amicably split with no hard feelings for each other.
Moreover, the 300 star recently revealed plans to develop his personal life as well as his readiness to start a family and settle down in the nearest future. It is, therefore, safe to say that Morgan Brown and Gerard Butler still got the sparks…until proven otherwise.
See Also: Candy Carson – Biography, Age, and Facts About Ben Carson's Wife
Facts About Gerard Butler's Girlfriend 
1. Unlike her screen star boyfriend, Morgan Brown has a son from a previous relationship. However, information regarding the boy has not been made public knowledge.
2. Morgan Brown apparently inherited good genes from both of her parents. In fact, her career paths were inspired by them. She is the daughter of famous developer Harry Joe 'Coco' Brown and model Karen Brown Somerville. Morgan once revealed that she always had real estate talks with her dad while growing up.
3. As earlier mentioned, Morgan Brown has a Hollywood history. Her mother, model Karen Brown Somerville who is now Karen Dempsey was once in an A-list romance with legendary British actor Peter O'Toole. Their long term relationship produced Morgan's half-brother Lorcan O'Toole. Consequently, she also has stepsisters (Kate and Patricia) from the union between actors Peter O'Toole and Sian Phillips.