90s rap music fans will remember Mos Def as a lyrical genius as well as for being one half of the rap group Black Star alongside longtime collaborator Talib Kweli.
However, before making a name for himself in the music industry, Mos Def came into the entertainment scene as a child actor who began his career by appearing in theatre productions, short-lived sitcoms, and TV movies. He has since gone ahead to appear with some of the most recognizable faces in Hollywood in films like 'Brown Sugar' (2002), 'The Italian Job' (2003), 'Something the Lord Made' (2004), and 'The Hitchhiker's Guide to the Galaxy' (2005), among many others.
Who Is Mos Def?
Mos Def is an entertainer who was born Dante Terrell Smith to his parents; Sheron Smith and Abdulrahman in Brooklyn, New York City on December 11, 1973. His father was a Sunni Muslim who lived in New Jersey while his mother lived in Brooklyn where he was raised as the eldest child of a total of twelve children and step-children.
As a child, young Mos Def was surrounded by crime, gang violence, and drug addiction. It was during this time that he got involved in arts programs as a way of not getting dragged into the system. He schooled at Philippa Schuyler Middle School in Bushwick, Brooklyn where he first began acting in school plays before getting his first professional role in the TV movie 'God Bless the Child' (1988).
Mos Def later dropped out of high school and got a recurring role in the sitcom 'You Take the Kids' (1990), and then in 'The Cosby Mysteries' (1994–1995). During this time, he had already put together a rap group named Urban Thermo Dynamics with his siblings; younger brother DCQ and younger sister Ces. The group performed in clubs and other small venues around town as they tried to make a name for themselves.
In 1996, Mos Def broke away from the group to establish himself as a solo act. His big break came after he was featured on songs by popular rappers De La Soul and Da Bush Babees which gave him a platform and audience to release his first solo single titled 'Universal Magnetic' which was an underground hit. He went on to sign with Rawkus Records before teaming up with fellow Brooklyn rapper Talib Kweli to form Black Star.
The duo went on to release their debut album titled 'Mos Def & Talib Kweli Are Black Star' in 1998 to critical acclaim. Following the success of the album, Mos Def, in 1999, released 'Black on Both Sides', his solo debut album. The album, which did not have the backing of a major label, was certified gold.
While soaking in the acclaim of being one of the most intelligent, lyrical, and socially conscious rappers of all time, Mos Def went back into acting, appearing in films like 'Bamboozled' (2000), 'Monster's Ball' (2001), and 'Carmen: A Hip Hopera' (2001).
In 2004, he released his second album, 'The New Danger' which peaked at number 5 on the Billboard 200. Its lead single, 'Sex, Love & Money' further earned him a Grammy Award nomination. That same year, he earned Emmy and Golden Globe nominations for best actor for his role in the HBO miniseries 'Something the Lord Made' where he portrayed pioneering heart surgeon Vivien Thomas.
To date, Mos Def has released a total of 7 solo and collaborative albums which has earned him six Grammy Awards nominations.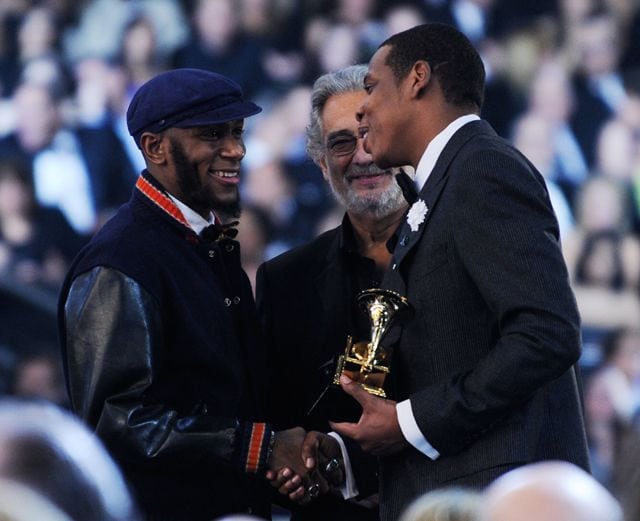 What Is The Meaning of His New Name Yasiin Bey?
In 2012, Mos Def announced he was legally changing his name to Yasiin Bey in order to have a better representation of his inner being to the world. In an interview with GQ Magazine, the respected actor explained that Mos Def was being treated as a product and not a human being. He further revealed that family and friends had been calling him Yasiin Bey for over a decade before he decided to take it mainstream.
Yasiin is an Arabic/Islamic name. In Arabic, it means 'Rich' while in Islam, it represents the 36th sura (chapter) of the Qu'ran which is referred to by many Muslims as the heart of the holy book.
Read Also: Omar Epps Wife, Kids, Brother, Family, Height, House, Biography
His Net Worth
Mos Def AKA Yasiin Bey is said to have an estimated net worth of around $1.5 million which he made from record sales and his various acting roles. That figure is set to increase in the coming years as he is expected to release two new albums and go on tour.