Despite London being one of the highest populated municipal cities in Europe, it is known for having more than a few exciting and breathtaking locations. These locations, some of which are historical like the Big Ben or Buckingham Palace, attracts millions of tourists from all works of life every year. Due to this, there are numerous hotels that have been built in London to cater to both the finances and taste of every possible visitor, from the quite affordable bed and breakfast accommodations to some of the most expensive luxury hotels in the world.
The luxury hotels in London are standout among all the luxury hotels in the world because they are not just fabulously finished with traditional architectural designs but are also infused with other aspects of other cultures from Asia, Africa, and Latin America among other places. They further provide basic services that make the visitor feel at home, thus making the stay a memorable one. Here is a list of the most expensive luxury hotels in London.
7 Most Expensive Luxury Hotels in London
1. Grand Manor House Wing at Rosewood Hotel London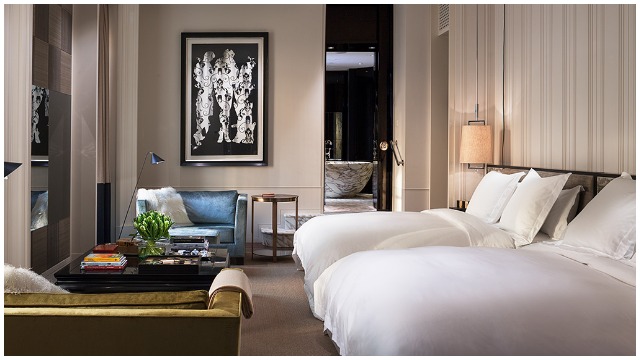 One of London's most exclusive hotels, the Manor House Wing is a 585-square-meter, single-story haven that is the only suite in the world to possess its very own postcode. With excellent staff service that comprises of a butler, the hotel boasts of a family-friendly environment with other amenities that include a restaurant, fitness center, a luxurious spa, and even childcare services.
To stay here, visitors would have to part away with anything from $2,740 to $4,425 per night depending on which room is chosen.
2. Mandarin Oriental Hyde Park, London 
This 11-story 5-star luxury hotel designed with Edwardian architectural styles has been open to the public since 1902. In 2018, however, it received a facelift that has ensured it remains among the most expensive luxury hotels in London. It remains an ideal destination for visitors due to views that stretch as far as the Knightsbridge and its proximity to fashion houses and other tourists locations
Some of the amenities that can be found in Mandarin Oriental include treatment spas, studios, three restaurants, a bar, and a fitness gym. There a close to 200 rooms in the hotel that range anywhere from 900 GBP to 10,000 GBP.
3. The Lanesborough, Hyde Park, West London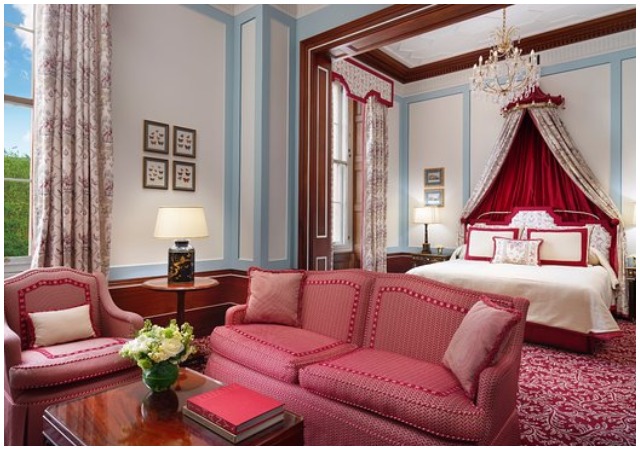 Located next to Hyde Park Corner tube station and opposite Hyde Park and Apsley House, The Lanesborough is a 5-star hotel that was built in neoclassical style. Known for its exquisite service and very friendly staff, visitors are welcomed by a number of Clefs d'Or concierges whenever they visit. Each room is further entitled to a butler on demand.
Lanesborough has a total of 93 rooms and 43 suites. Being one of the most expensive luxury hotels in London, it is no surprise to find out that its rooms start at USD $912 per night while the suits start at USD $1,860 per night. Other amenities available include a Club & Spa which has an enormous state-of-the-art gym, a sauna, steam room and small pool with whirlpool among other things.
4. Corinthia Hotel Westminster Borough 
With inspiration from world-class designers as well as service and facilities that will give other hotels a run for their money, visitors can never go wrong by visiting the luxurious 5-star Corinthia Hotel that is located in one of London's most prestigious areas, the Westminster Borough.
Corinthia Hotel features 225 rooms, 51 suites, seven penthouses, two world-class restaurants, and a luxury spa. Its cheapest room costs around USD $705.
5. Taj 51 Buckingham Gate Suites and Residencies
Strategically situated close to the London city centre, Buckingham Palace, and just a few minutes walk from Apollos and Victoria's palace theatres, House of Parliament, and Westminster Abbey among other interesting places, the Taj 51 Buckingham Gate Suites and Residences offers some of the most spacious and luxurious accommodation, as well as the best personal service money, could buy.
Some of the amenities present in this classic hotel are 3 exotic restaurants that churn out interesting cuisines, a state-of-the-art gym, and a Jiva Spa among other things. The cost of spending a night here starts from USD $621.
6. Langham Hotel London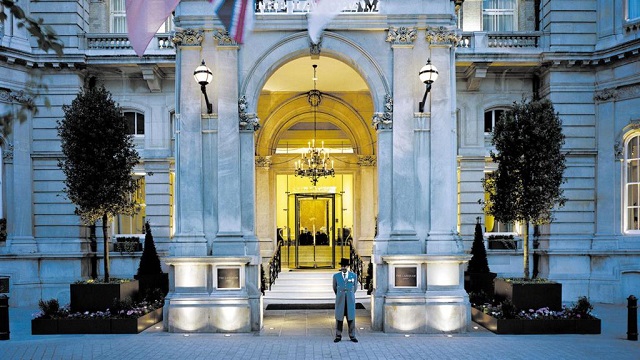 Having been in service since 1865, The Langham is without a doubt a London icon and one of the oldest hotels to make this list. It is famous for being the birthplace of afternoon teas over 150 years ago. The historical Langham features an artesian bar, lounge, gallery, dining, Spa, fitness facility, swimming pools, and halls. Like a few other hotels with restaurants on this list, it also has a first-class Michelin star winning restaurant and boasts of 333 rooms, 42 private suites, and 5 apartments with kitchens. The cheapest room at The Langham costs 480 GBP.
7. The Dorchester Hotel in East of Hyde Park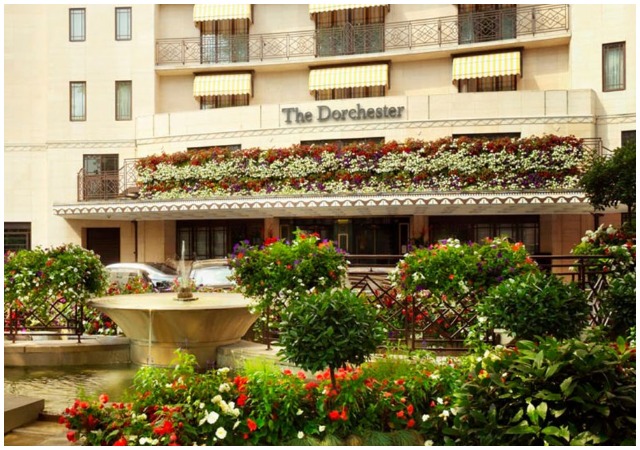 The Dorchester Hotel in East of Hyde Park is an aesthetic 5-star hotel owned by Brunei Investment Agency. It has successfully retained its alluring 1930s taste since its inception in 1931 although it has been renovated a number of times. Today, it boasts of 250 finely finished rooms, 49 classic suites, a wonderful spa, intimate Spatisserie, and excellent service by staff. The cheapest room in the hotel goes for around USD $924 per night.