For nocturnal individuals who enjoy surfing the internet at night, the MTN night plan is like a dream come true. Introduced by MTN as part of efforts to satisfy its ever-growing range of customers, it has proved to be a popular choice for many users. There are two options under this category as examined later in the article. Customers who wish to subscribe to an MTN night plan will desire to know what the plans offer, activation codes, and how long these plans last overnight. Having this knowledge will help any potential subscriber make an informed decision on their next subscription.
What are the MTN Night Plans All About?
The MTN Night plan is a top-rated data plan enjoyed amongst numerous subscribers. It is often referred to as MTN Pulse free night browsing, meaning it is exclusive to subscribers on the MTN Pulse tariff plan. A lot of subscribers opt for the MTN night plan for two primary reasons:
The internet speed at night is faster than during the day. It is more enticing to browse at night due to the double or even triple speed factor.
Night plans usually come at low prices. Therefore, they are very affordable for many people, and more people can enjoy the benefits.
The MTN night plan is essential to a lot of people, but it becomes even more special for the following set of people:
Individuals who work overnight.
Remote students of international schools with a time difference, which means they sometimes have classes at midnight from their own country.
People who wish to download or upload files but are wary of doing so with their normal data.
Those who want to download movies, music, or TV series overnight.
If you fall under any of the above or enjoy browsing at night, then the MTN night plans should be top of your list. As stated previously, they are very cheap, which means any interested MTN subscriber can activate them.
Available MTN Night Plan Bundles and Their Activation Codes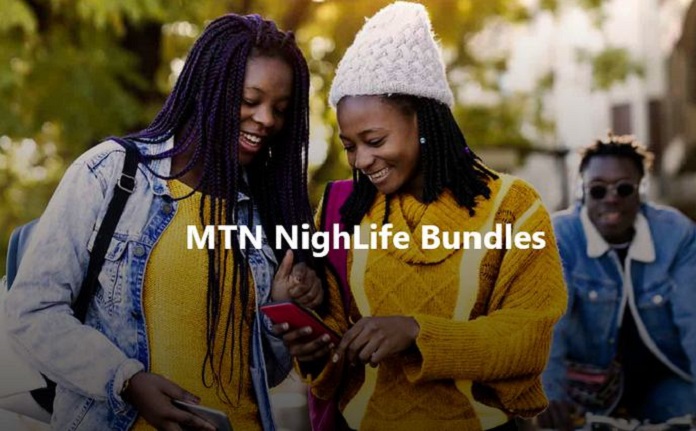 As of 2021, two bundles fall under the MTN night plan. Subscribers can activate either one, depending on their preference and data need. The two MTN night plans are:
250MB Pulse Nightlife Bundle
This nightlife bundle costs a meager ₦25 and is available to all pulse subscribers. With as little as ₦25, subscribers will receive 250MB worth of data to browse the internet at night time. There are no other MTN plans as cheap as this.
500MB Pulse Nightlife Bundle
The other nightlife bundle goes for ₦50 and is also available to all pulse subscribers. With ₦50, customers get access to half a gigabyte of data to do whatever they want on the internet.
The only other ₦50 data plan on MTN fetches you only 40MB worth of data and is a daily plan. It means the nightlife data bundles are the cheapest on the MTN data bundle roster.
To activate either of these nightlife bundles, ensure that you have a minimum of ₦25 for the 250MB plan and ₦50 on your phone. Also, ensure you are on the Pulse tariff plan. We will discuss how to switch to the tariff later in the article. Once you determine you have met the above requirements, do the following:
Launch your dial pad
Dial *406#
Select option three from the list presented to see the available night plans
Choose 1 to select the 250MB MTN nightlife plan and 2 to purchase the 500MB MTN nightlife plan.
The selected plan is subsequently activated, and your account gets debited.
Alternatively, customers can text 406 to 131 and follow the prompt to activate their preferred night plan.
How to Get 1.5GB of Data on the MTN Night Plan
Although we stated that the MTN night plan only has two options, with both coming with 250MB and 500MB worth of data respectively, it is possible to get over 1.5GB via the same night plan. This is because MTN allows a fair usage policy of 2GB for their night plan.
This Fair Usage Policy means that all night plan subscribers can use up to a maximum of 2GB during their night plan sessions. As a result, subscribers can even get more than 1.5GB on the night plan.
To get the 2GB worth of data, customers can subscribe a maximum of four consecutive times if they are on the 250MB nightlife plan. For those on the 500MB nightlife plan, they can subscribe a maximum of two times. It means subscribers can access 2GB worth of data by activating the 250MB plan four times and the 500MB twice. It gives 1GB each and a combination of 2GB, which is the maximum.
Although they can subscribe multiple times, it does not increase the timeframe for the night plan. The time range remains the same, and the 2GB data will expire at the same time as the 250MB or 500MB data.
It means with just a paltry N200, MTN pulse subscribers can get 2GB of data on their nightlife plan. Users can check the data balance on their nightlife plan by dialing *559*96#. Another USSD code for checking your night plan data balance is *406*3*3#.
What is the Time Frame For The MTN Nightlife Data Plan Hours?
The MTN nightlife data plan has a much shorter expiration period than all other MTN data plans. Previously, the MTN night plan used to have a validity period of four hours, lasting from 12 am to 4 am. It was eventually reviewed, and MTN has extended the validity period by an hour.
The current validity period stands at seven hours, with the browsing hours lasting from 11 pm – 6 am. It means that once it is 11 pm, your nightlife plan becomes active immediately, and you have access to the internet. Once it is 6 am, your plan expires, and you stop having access to the internet. It does not matter if you still have data left or not.
Once your plan expires, the remaining data the user had left will not roll over to the next night. Therefore, the subscriber will have to purchase a new plan for the next night's session.
The Best Tariff Plan for MTN's Nightlife Data Plan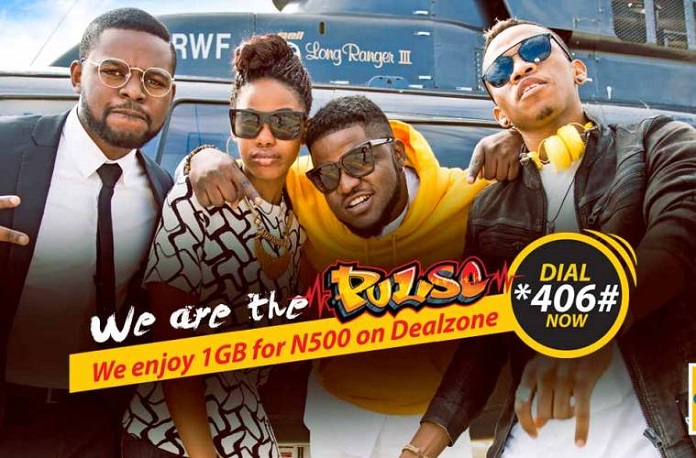 So far, we have mentioned repeatedly that the MTN nightlife plan is only available to MTN Pulse tariff subscribers. MTN Pulse is a prepaid tariff plan available to all MTN subscribers.
It has a flat call rate of 11.26kb/s across all local networks after the first one minute call of the day at 25.6k/s. Users who subscribe to the MTN Pulse tariff enjoy many benefits, including unique data bundles and special TikTok and Instagram offers.
Additionally, they get Pulse points every time they activate specific data plans, which can then be exchanged for free data. The amount of free data is dependent on the number of points collated by a user.
Interested MTN customers can migrate to the MTN Pulse tariff plan by doing any of the following:
Sending 406 to 131
Dialing *406*1#
Dialing *123*2*2#
Some Frequently Asked Questions (FAQs) Relating to the MTN Night Plans
Below are some of the regularly asked questions regarding the MTN nightlife plan by potential subscribers.
Q. Am I able to renew my nightlife plan within the browsing period of 11 pm – 6 am if I exhaust it before expiration time?
A. No. You cannot reactivate another night plan within the browsing period if you exhaust your data volume. However, you can purchase a new plan after 6 am and wait for it to become active by 11 pm.
Q. Must I subscribe everyday to the night plan, or is there a way to make it automatic?
A. No, there is no automatic renewal option for the night plan. Customers have to subscribe every night if they wish to enjoy the night plan.
Q. Will I get a notification message that I am about to be migrated to the MTN Pulse tariff when I purchase the nightlife plan?
A. Yes, you will receive a menu requesting your consent to confirm your MTN Pulse migration if you go ahead to purchase the MTN night plan.