Musa Mseleku is a South African reality TV star, businessman, and popular polygamist who has an estimated net worth of $2 million.
Musa Mseleku is one man who has been making quite a number of headlines in South Africa. His main claim to fame is the fact that he is a celebrated polygamist who has as many as four wives and manages to take very good care of them all in thrilling ways. A reality TV star of note, Mseleku is now a very popular face in South Africa.
Born in 1975, in Mzumbe, KwaZulu-Natal province, Mseleku has also drawn the attention of many to himself by earning a spot on the list of wealthy polygamists in South Africa. With 4 wives and 10 children to take care of, Musa Mseleku is said to be worth $2 million despite coming from a humble background. He came into the limelight when he started featuring on the Mzansi Magic TV program, Uthando Nesthembu, a reality TV show about polygamy that airs every Thursday night.
A Grass To Grace Story
Musa Mseleku is now a wealthy South African businessman who is known for how well he lavishes money on his large family but this has not always been the case with the man. As a matter of fact, he was quite poor in his youth as he was not born into a rich home. But he developed the drive to hit it big financially quite early in his life and went on to achieve his dreams of becoming wealthy.
He credits his late mother, Joyce Mseleku Nomathemba, as the person who fired up his spirit to make money. On her deathbed, his mother called him and declared that he would not be poor. He realized he must make her proud even in death and he has been working very hard since then. Today, he has become a master of his wealth.
Growing up, he attended the Denver Zoar Mission School in Umzumbe for his primary school education, Prince Ngamizizwe School for his secondary school education. He also attended Sister Joan's High school and proceeded to the University of KwaZulu Natal from where he graduated in 1997.
How Musa Mseleku Became A Wealthy Man
Musa Mseleku is a wealthy man and his wealth is evident in how well he treats his large polygamous family. But, questions have been asked about what Musa Mseleku did to become so rich. Let's take a look at how life started for the businessman.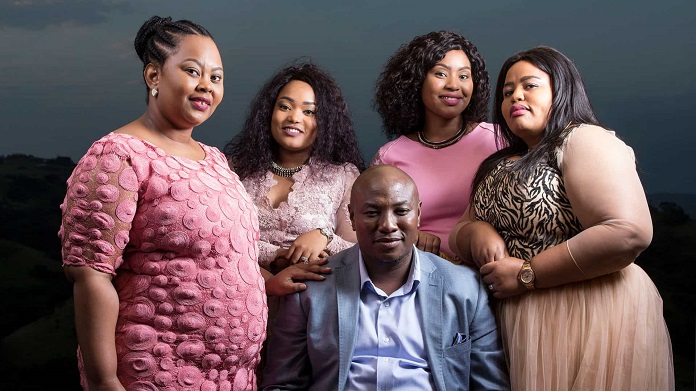 He Was A Journalist
Musa Mseleku did not immediately start out as a businessman. Instead, he worked as a journalist, reading the news for Durban Youth Radio before he left for SBC News afterward. While working as a journalist, he made just enough to ensure he was properly taken care of but the job did not make him rich.
One of the many perks of being a journalist was meeting many influential people. As a journalist, Mseleku met a lot of successful people around South Africa and was fascinated by the way they lived and the way they reasoned. During this time, he made connections that would help him later in life. He was determined to make money early and help himself and his family.
Unfortunately for Mseleku, his work as a journalist abruptly ended when his mother fell seriously ill and he rushed home to take care of her. She eventually died but not before blessing him and declaring he would be rich.
Mseleku Worked In Community Development
After his mother passed on, Mseleku landed a lucrative job within the local government sphere. He did this with the help of the connections he made while working as a journalist. His new job got him involved in community development in the Ugu district where he oversaw rural areas. As expected, the pay earned from his new job was quite huge.
He later explained that he was making so much money that he got carried away and started spending it as it came, not caring about saving the cash or even investing it in businesses. According to him, this was because he had made that kind of money before and it intoxicated him. So, he went about misusing a lot of the money he made while at the local government. He also bought a car at this point.
However, he came to his senses when one of his colleagues called his attention and advised him to start saving and to also become more prudent. Eventually, he started saving up and decided to change his life by being more judicious.
His First Business Failed
Musa Mseleku revealed that after saving some money from his job at the local government, he decided to start a business by opening a shop where he sold items. He did open the shop but the business failed after he made some mistakes. One of the mistakes he made was not having enough time for the business. He was always away and left the shop for others to run.
The other mistake he made was to involve his family members in the business. Since it was one of them who owned the shop, they were not very serious about the business, and soon, things collapsed. He felt sad about the loss of his investment capital but quickly moved on.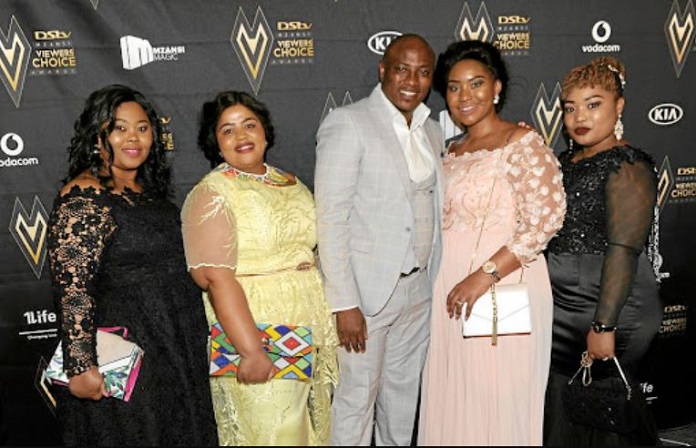 His Food Business Thrived
When the first business failed, Musa Mseleku decided to start another one. This time, he got himself involved in the food business. He wanted to sell food within taxi ranks and make his own dishes a lot tastier than what was available in the neighborhood. This new idea worked out very well for him.
Because of how fashionable he made his food business, it quickly boomed and became popular. Having learned his lessons, Mseleku also made sure he was very careful not to misuse the money he made. Eventually, he realized he had made his first million.
This was mindblowing for him and he expanded his business to other areas to take it to even higher heights.
Uthando Nesthembu: How Musa Mseleku Makes Money From Being Polygamous
Musa Mseleku became a trending figure in South Africa when he started featuring in a reality TV show in 2017. The show is based on his polygamous life and was called Uthando Nesthembu. Though controversial, Uthando Nesthembu scored massive viewership when it was launched in South Africa.
It is known that traditionally, most Africans take advantage of the number or size of their polygamous families to achieve success by involving them in farming. Taking advantage of this free labor has proven to be effective in boosting production which in turn improves the general well-being of the household.
As a businessman, Mr. Mseleku has figured out a different way of making money from his polygamous life and large family, but his way is far from agriculture. He introduced his family to the reality TV world and made money from it. For the record, Uthando Nes'thembu means Love and Polygamy.
The reality TV show came to life in 2017, airing on Mzansi Magic. Even though it was initially controversial, as it was perceived to be promoting polygamy, the controversy it generated also gave it promotion and attention. The YouTube channel has recorded over 100,000 views, with thousands of viewers tuning in on Mzansi Magic every Thursday for a glimpse into the day-to-day life and business of the big family.
The show gives viewers a glimpse into the polygamous life of Musa Mseleku. It navigates through the man's life, polygamous relationships and family dynamics as his wives and kids relate with each other. Msekeku explains that he appeared on the show to show people that a polygamous man can also be loving and caring to his wives and children. For his work on the reality TV show, Musa Mseleku is believed to earn quite a lot of money although the exact figure that he rakes in is not known just yet.
For many who think having four wives is too much, Musa Mseleku has been reported to be in search of a fifth! Yes, the millionaire polygamist made it public that he was on the lookout for a fifth wife. Interestingly, he charged the sum of R5000 each from women who are interested in going on a date with him. Although he was initially looking for just 10 women, about a thousand interested women were reported to have paid the money.
The reality TV show is still showing and giving Mseleku an unbelievably huge exposure as he has become one of the most popular faces in South Africa.
His Home Is Open For Tours
This is another way Musa Mseleku makes money. In December 2017, it was revealed that Mseleku's home, which is now very popular because of the reality TV show, was open for tours. This meant that fans of the show were allowed to have a tour of the Mseleku home for a fee and have a glimpse at what the actual house they see on TV looks like.
As expected, many fans paid to have a look at what Musa Mseleku's home, where he lives with his four wives and ten children, looks like.
He Is An Author
Apart from being a reality TV star and businessman, Musa Mseleku is also an author. He now has 2 books published in his name. His books are "Life And Polygamy", which was published in 2013, and "How I Made My First Million And How You Can Also Do It" which was published in 2020.
Both books are now rated highly and selling well, earning him another stream of income. Meanwhile, he doesn't keep all that money to himself and his family, Musa is also a cheerful giver.
He Owns A Foundation
Mr. Mseleku has a foundation called the Phiwe Ukufunda program that supplies essentials to the disadvantaged of our society.
Inside Musa Mseleku's Large Family With Four Gorgeous Wives?
Musa Mseleku is married to four gorgeous wives at the moment. He got married to MaCele Mseleku, his first wife in 2002 and wedded his second wife MaYeni Mseleku five years later. Two years after that, in 2009, he added the third wife, MaKhumalo. He later married a fourth wife called MaNgwabe. It was learned he had a fifth wife in 2018 who went by the name Sindi Saule, and she was quite close or had a cordial relationship with all his wives but one. Unfortunately, Sindi Saule perished in a tragic car accident.
Mseleku's first wife, Macele is reported to be the quiet kind of lady. Mseleku describes her as a woman of few words. However, she is also known to speak her mind when the need arises and is not shy of saying the truth. His second wife, Mayeni is known to be a calm person but she is also described as someone who will push back when she is provoked. Also, Mayeni is a good listener who makes good efforts to seek proper clarification whenever she does not understand anything.
Mseleku's third wife MaKhumalo Mseleku has been described as an open book. This is because she likes to express her feelings. Mseleku explained that when he first married her, she hid her feelings a lot but as time went on, she became more open and spoke up about things more. The businessman's fourth wife, Mangwabe Mseleku has also been described as the quiet type. Mseleku explains that his fourth wife is so quiet that she would hold onto grudges for a long time. The businessman also says she is the one who is bound to remind him of past incidences, especially when he forgets to get something done.
Mseleku Has 10 Children
As expected from a man who has many wives, Mseleku now has many children. In fact, he has as many as ten children at the moment and they are all being taken care of.
His children include; Snenhlanhla who is 23 years old, Mpumelelo who is 17 years old, Mpiloenhle and Lwandle both 16 years old, Abongwe(14 years old), Owami and Mawande, both 7 years old, Mnini (5 years old), Zenande (2 years old), and Obanzi (23 months old).
Two of the children are said to have been born out of wedlock but Mr. Mseleku has made sure all his family is together with him.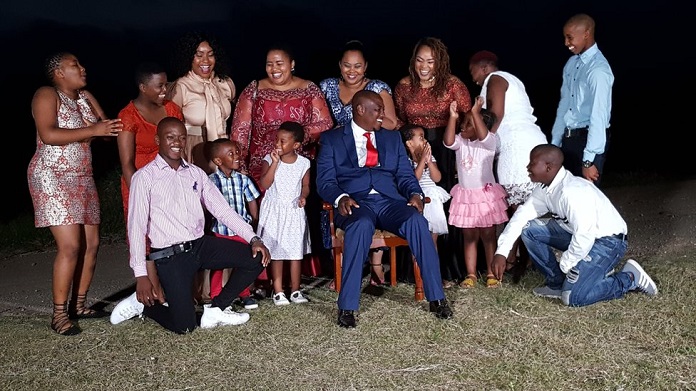 He Spends Lavishly On His Family
Being a very wealthy man, Musa Mseleku has made it his duty to spend well on his family and ensure that they do not, for any reason, lack anything. He has ensured an affluent lifestyle for his family, with each of the four wives of the millionaire polygamist having a house of her own on his large property.
In addition to all that, each of his four wives also all has at least two cars to their names. They have their drivers and a driver has been specially hired to be taking the children to school. The family also has a mechanic who has been charged with the maintenance of the family's fleet of cars.
In 2019, to the amazement of both his family and viewers, Mr. Mseleku bought a new Mercedes Benz C180 for each of his wives at a whooping sum of $69,900 (unit price). This move was considered a suspicious one by viewers of the reality TV show who felt he was only trying to placate his wives and getting them to endorse his ambition of having wife number five, an idea that they were all reluctant to accept. Musa Mseleku himself is said to have a total of 15 cars in his home.