The new and best in-thing in terms of career is video gaming and we have over time seen young men and women make massive income from an activity that was purportedly designed to serve as a hobby or a relaxation activity. One of such individuals is the Australian-born YouTube Celebrity and Twitch streamer, Muselk, whose expertise is seen in games like Fornite, Rainbow Six Siege, Overwatch, Garry's Mods, Team Fortress 2 and Star Wars Battlefront, among others.
He started out with Team Fortress 2 and Garry's mod before progressing with the Twitch video game uploads on the Youtube channel dubbed Muselk. The channel has amassed a fan base of over 2 million viewers and 7.3 million subscribers, he is indeed one of the best in his game. His social media accounts MrMuselk are all active and well followed by thousands of fans all over the world.
Muselk (Elliott Watkins) Age and Biography
Muselk is the moniker which Elliott Watkins uses. He was born in Sydney, New South Wales, Australia on 23rd November 1994. There is, however, little information available at the moment about him, his background and family;  except for the name of his sister – Grace Watkins, who also owns a YouTube channel. Be sure that once we get more scoop about his family you too will get to know ASAP.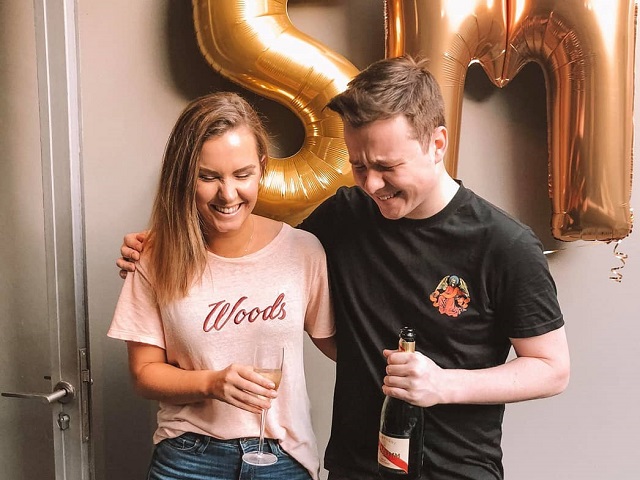 The young gamer developed his interest in video games quite early in life. He opened his YouTube channel in 2012 but at first, it was a hobby until it turned into a full career for him in 2013, creating not just fame but wealth for the gamer. His channel, since January 2013, has amassed views from game lovers with over 500 uploaded videos. His uploads comprise of Team Fortress 2, Garry's Mod, Fornite, One Chest Challenge, Battle Royale, Duos NINJA among others.
His very first uploaded video game was Team Fortress 2 games and Garry's Mod before he started uploading Fornite games, one of which he won without any weapon. He earned over 244k likes and 13 million views for his expertise in the game and the second video did not fare badly as well. His 3rd upload was equally interesting as it accumulated about 7 million views from the public.
His youtube channel already boasts about 7.3 million subscribers as at December 2018 and has the traffic of 2 million views. His channel has seen the appearance of other gamers like Shenpai, and Zylbrad with whom he had partnered in a few occasions to play live games on YouTube channels.
Unfortunately, their friendship and partnership seem to have disintegrated in 2016 on the basis of alleged betrayal from Zylbrad. Muselk, in a video, openly stated that Zylbrad tried to steal his followers and even spied on him while spreading false information about him; the same allegation Shenpai equally made against Zylbrad.
Today, Muselk has extended an olive branch to Zylbrad but Shenpai is yet to let go what transpired in the past so basically, they are just buddies from afar.
Other YouTube stars he has collaborated with include, Zack Scott, King Raja, Grizzly Berry, and Uncle Dane, among others.
He currently has a crayatoredit group called Click Crew that regularly posts cooking tips, house hunting or house management tips on Instahu the membership comprises of BazzaGazza, brodeydemeur, nathanryan, Kathleenbelsten, lazarbeam, and loserfruit. They seem like a close-knit bunch.
Muselk is also a social animal to which his social media handles testifies about. His Facebook (37k), Twitter (625k) and Instagram (733k) accounts have amassed hundreds of thousands of followers and its not slowing down as his fame is growing on Twitch and YouTube.
What To Know About His Net Worth
Muselk, since 2013, has had a flourishing career and has garnered a reasonable amount of wealth. His net worth is estimated to be well about $1.7 million, he earns on an annual basis, about $650 thousand. His fame has also endeared him to companies who have endorsed him and made him their brand ambassador.
Does He Have A Girlfriend?
Muselk may be very vociferous with his passion for video games and everything associated with gaming but he is a super private person when it comes to his personal and family life. Next to nothing is known about any woman in his life or his past relationships. However, there were rumors he had a thing for HyperShamer whose real name is Hannah, a fellow YouTube star and it was alleged that they parted ways in 2016.
Lynette and Loserfruits are two female Youtubers who have featured severally in his channel, we can not categorically say if he is dating any of them but we sure know he enjoys great friendship with the ladies. Be rest assured that once we confirm his relationship status, you will be among the first to know.
Height
Muselk once called out Bazzagazza for being a 7-foot tall man, so, we can conclude that Muselk's height is not that impressive. He stands at 5 ft 7 inches as he barely gets to the shoulder of the former while standing. Nonetheless, there is no concrete proof of his height.