Mutula Kilonzo was a well-known Kenyan politician and former Makueni Senator who died under mysterious circumstances at his Maanzoni ranch on April 27, 2013.
Mutula Kilonzo Bio
He was born into the family of Mzee Wilson Kilonzo Musembi and Mama Rhoda Koki Kilonzo on July 2, 1948 and was educated at Mbooni Primary School and Machakos High School before joining the University of Dar es Salaam in 1969, graduating with a First Class Honors' Degree in Law; the first in the East African Region. After graduation, he set up his own legal practice in Jevanjee Gardens. He also opened an office in Machakos.
Mutula's journey towards becoming a top lawyer began by accident. There was an incident where a relative used a corrupt lawyer to dispossess Mutula's parents of their land. As a result, the young man, then 12 years, was driven to develop an interest in matters of law and justice. He vowed that he would one day address the injustice. He managed to do so after he made his money through his law practice and bought back that same piece of land that was illegally acquired by the relative.
Being a tough, successful lawyer, Mutula Kilonzo earned his first million within eight months of practice. He was introduced to former President Moi by Mr. Hosea Kiplagat who is Moi's nephew and after that, he was made the legal advisor to the former president.
See Also: GG Kariuki – Biography, Wealth and Facts About Kenya's Oldest Senator
Within his time as a legal advisor to Moi, Mutula joined politics and in January 2003, he joined the parliament. In December 2007, he became a member of Kenya's National Assembly after he contested the parliamentary election and won the Mbooni constituency seat.
Consequent to the dispute which arose after the presidential election in the same year, a coalition government was formed and Mutula was appointed Minister for Nairobi Metropolitan Development. He was a negotiator during the meetings that were held at Serena Hotel to resolve the aftermath of the post-election violence. He was also the one who lobbied to have Justice Philip Waki appointed as Chairman of the Post-Election Violence Commission, or Waki Commission as it was popularly known.
Subsequently, on 4 May 2009, he was appointed to serve as the Minister of Justice and Constitutional Affairs following a mini-reshuffle effected by president Kibaki. Even though he was not seen as a reformer, having been closely linked with the dictatorial regime of former President Moi, the Senior Counsel, during his time in office, still played his part in the enactment of the new constitution by leading his party in the change campaign.
He was Kenya's Minister of Education until President Uhuru Kenyatta took over the reins of power in April 2013. Later the same year, Mutula became the Senator representing Makueni County under the umbrella of Orange Democratic Movement-Kenya (now known as Wiper Democratic Movement), following his victory at the general elections.
Cause of Death
Unfortunately, Mutula's time as Senator was short-lived as he died under mysterious circumstances at his Maanzoni ranch, Machakos County, on April 27, 2013. The Senator's death came as a shock to many people because he was not unwell and went about his normal activities the day before.
There were speculations surrounding the exact cause of his death and people were curious to learn more about the former Makueni Senator; but just like most high-profile deaths in Kenya, the actual cause of his death remained unexplained.
His body was discovered in his bedroom, tucked in bed with foam in the mouth. There were also obvious indications that he had thrown up. Detectives engaged the services of pathologists and experts at the Government Chemist to examine various samples found in the home including his vomit and pills. However, it seems nothing concrete came out of the investigations apart from the fact that the possibility of a heart attack was ruled out, leaving behind a likelihood of poisoning.
Speaking in a Machakos court, Makueni Senator, Mutula Kilonzo Junior, said the death of his father was far from ordinary. According to him, his father's elimination was well-planned with the collaboration of either his workers or people very close to him and followed up with a heavy cover-up.
Read More: Latest Salaries Of Top Tanzanian Politicians Revealed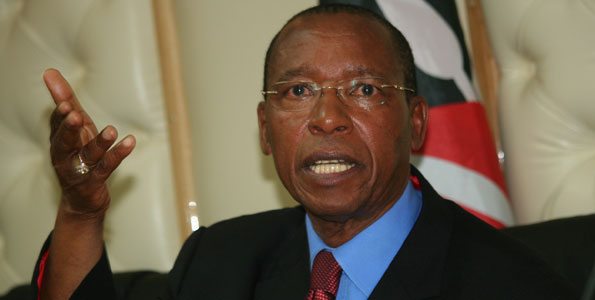 Mutula Kilonzo's Wife and Children
Mr Kilonzo was married twice in his lifetime. He divorced his first wife in a landmark court battle which until today, is a reference point for students of family law. After the divorce case, the lawyer severed all ties with his first wife.
He met his second wife, Nduku, when he moved his legal practice to Atlas House on Moi Avenue, across the road from what used to be the US embassy. Nduku noticed Mutula because he was always well dressed in a smart suit and would also nap in his cream Volvo during the daily one-hour lunch break. By the time the lawyer approached Nduku for a relationship, she first refused thinking he was married but she later accepted after he provided her with evidence showing that he was single and free to mingle.
On the other hand, Nduku was engaged when the two met. She was in a long distance relationship with a man who worked in the hotel industry in Mombasa. Since this proved to be challenging, she wasn't fully committed to that arrangement. Even after she accepted Mutula's engagement ring, her doubts still lingered.
Eventually, Mutula married Nduku and they were blessed with four children – Muathi Kilonzo a financial expert based in London; Michael Musembi, who runs the family's Tracom business college in Nakuru; Mutune and Musau, who works in Nairobi and London respectively.
He had three children with his first wife, including Kethi and Mutula Kilonzo Jr – both lawyers and Wanza Kilonzo.
Lesser Known Facts about Mutula Kilonzo
The first car that Mutula bought was a Datsun, and he bought it straight from DT Dobie, a well-known showroom in the capital city. The hilarious part was that he had to leave the car behind because he was not licensed to drive.
He studied at the Kenya School of law and some of his classmates included Justice Philip Waki, who was also his cousin. Justice Joyce Aluoch, Justice Riaga Omolo and Justice Erastus Githinji were his other classmates.
See Again: Nancy Asiko Onyango Biography, Education, and Quick Facts
Mutual Kilonzo was passionate about conserving the environment and this is the reason why he started a sanctuary where he kept lions. He used to spend up to a million shillings feeding the beasts. He later added two cheetahs, buffaloes, a wild pig, leopard, tortoises, ferret monkeys, Thompson's gazelles, zebras, giraffes, and elands.
It is on record that during his time as the nation's Minister for Education, Mr Mutula Kilonzo pushed for school girls not to be forced to wear "nun-like" skirts.
He came from a very poor background and due to lack of finance, precisely fifteen shillings needed to pay his school fees, he had to repeat class one.
Mr Kilonzo had a special spot in his heart for his grandmother whom he fondly called 'susu' (granny) before and after her death. He loved her so much that he named one of his houses in Machakos town "Susu Centre" while he named one of the products in his Nakuru farm "Susu Ghee".
His work ethic is second to none! According to a lawyer who once worked for him, Mr Kilonzo always got to the office at exactly 7 in the morning and never allowed any of his staff to stay in the office beyond 5 pm.
He strongly believed that Raila Odinga was the best man to lead Kenya as President during the 2013 election.