Muvhango is one of the longest-running television shows in South Africa. The show has been airing since April of 1997 and it is said to have an average of 4 million viewers who tune in to the show on a daily basis. Muvhango actors and actresses alongside the production team have worked hard to make the show a success.
For a show with such a long-running history, it is not uncommon that they would have a large cast, a cast that has long lived with the fans of the shows. The Muvhango actors and actresses, who are mostly known for the roles they play, also happen to lead personal lives that are almost as equally interesting as the lives they play on screen. Here are all the interesting details about their real life.
What The Drama Series Is All About
Muvhango is set in the cities of Johannesburg and Venda and it follows the lives of characters who live in these cities as they navigate the world and try to deal with a range of issues that affect human relationships; things such as family drama, nepotism in the corporate world and the occasional bouts of violence. The series also showcases the conflict between the old and sacred traditions of tribal Africans in juxtaposition to the modern lifestyle of South Africans.
Some Muvhango actors and actresses have successfully built their career off the well-loved drama series while some have been with the show from the very beginning. Others joined the show along the line but there is no doubt that they are a bunch of talented and hardworking actors who have contributed tremendously to the success of the show.
Meet Muvhango Actors and Actresses
1. Dingaan Khumalo
Role: James Motsamai
Age: 45 years
Cast Type: Main
Number of Episodes: 3327
Dingaan Khumalo is one of the oldest cast members of the show as he joined the show in 2000. His longevity on the show points to not just how important his character is but also his prowess as an actor. Asides from the work that he does on Muvhango, Khumalo has worked on a number of well-received television shows and has a number of significant endorsements to his name. He is actually into several other things in the entertainment industry. He is a presenter, voice artist, musician and has made several appearances in commercials for companies that he endorses. Some of them include Coca-Cola, Smirnoff Red, Nedbank Million Dollar Challenge, Motsweding FM, Klipdrift, and Kelloggs to mention a few.
2. Gabriel Temudzani
Role: Azwindini Mukwevho
Age: 43 years
Cast Type: Main
Number of Episodes: 3327
The second most principal character on the show is played by Gabriel Temudzani who is one of the longest-serving Muvhango actors and actresses as he also joined the show in 2000. Temudzani also works as a TV presenter and most of the fame he has built rests on the work that he has done on this show.
Some of his other notable roles include the 2003 feature film "A Diamond and Destiny" which is about the discovery of diamond and gold in Kimberly. He also played a lead role in the film Night Drive in 2009. For his appearance in the show "The Dog and The Night of Horror", he won a Vita award. Temudzani also took over the presenting of the magazine show La Familia since its third season in 2010. The show also airs on SABC2.
3. Maumela Mahuwa
Role: Susan Mukwevho
Age: 43 years
Cast Type: Main
Number of Episodes: 3527
Maumela is one of the three actors who have been on the show since its inception and she is one of the Muvhango actors and actresses whose acting career practically took off from the show. She was actually discovered by the creator of the series, Duma Ndlovu, who literally handed her the role because of the potential he saw in her. She has appeared on Muvhango since its first episode. Like the rest of the cast, Mahuwa has a robust career outside of the television show and has done acting work in other shows such as Karektas.
She is featured in the romance film My Oyibo Queen set to be released in 2022. Asides from her career as an actress, Mahuwa also does some work as a preacher and gospel singer which she mostly does on the weekends.
4. Elsie Murabeli Rasalanavho
Role: Vho-Mukondeleli Mukwevho
Age: 72 years
Cast Type: Main
Number of Episodes: 3527
Murabeli Rasalanavho is a seasoned actress who is widely known for playing the role of Vho-Mukondeleli in Muvhango since the inception of the show in 1997. Murabeli belongs to the Venda tribe and is quite fluent in the language. This is one of the reasons why she landed the role. Alongside her acting career, she has had a career as a teacher. After she retired from teaching, she was then able to solely face her acting career.
5. Bukamina Cebekhulu
Role: Gugu Nkosi-Motsamai
Age: 72 years
Cast Type: Main
Number of Episodes: N/A
Bukamina Cebekhulu plays the role of Gugu Nkosi-Motsamai – a character introduced with a twist in 2017. Prior to working on Muvhango, she worked in TV production for about seven years. She first studied production design and live performance at AFDA. She then went ahead to work as a production assistant for ATTV productions on the shows – Gospel Classics and Karektas. She then joined Stemberg Television as a production coordinator. It was from Stemberg that she auditioned for Muvhango and landed the role. In terms of her experience as an actress prior to Muvhango, she had small roles on shows like iNkaba and Ingozi, which contributed to her landing the role of Gugu. Bukamina had to give up her previous job to work on Muvhango full-time.
6. McDonald Ndou
Role: Khakhathi "KK" Mulaudzi
Age: 39 years
Cast Type: Main
Number of Episodes: N/A
On Muvhango, McDonald Ndou plays the role of a man that gets the job done – this has earned him infamy with fans of the show. He is one of the best actors on the show since he joined the cast in 2008. Growing up, he had to do some hard jobs before his dream of being a full-time actor happened. He has shared that he once worked as a griller at Wimpy in Johannesburg for 2 years at some point in his life.
But due to his love for art, he later went back to the theatre and did radio dramas on Phalaphala FM. He has shared that he trained to be an actor at the University of Venda and also studied stage performance at the State Theatre. He is a family man and a serious businessman who does his real-life business in a straightforward manner in contrast to his character on the show.
7. Regina Nesengani
Role: Vho-Masindi Mukwevho
Age: 64 years
Cast Type: Main
Number of Episodes: N/A
This actress plays the role of a lead character's mother and has been on the show since 2008. Regina Nesengani is well renowned for her acting skills but she is more than just an actress. Apart from acting, she has been a teacher for a long time. She began her teaching career in 1975 and retired in 2014 after having taught for thirty-nine years. It appears that she found a perfect balance between her acting in Muvhango and teaching.
Regina's role in Muvhango turned her into a household name and she has shared that she has no plans of retiring from the show until she dies. The actress also does voice-overs, adverts, and stories on the radio. In 2020, she completed her Ph.D., where her thesis focused on Gender-Based Violence and she is believed to be one of the best graduating students of that year.
8. Sydney Ramakuwela
Role: Maulalo Mukwevho
Age: 35 years
Cast Type: Main
Number of Episodes: N/A
This is one of the actors on the show whose start in his career is more theatre-focused as he was a part of a community theatre group before he joined Muvhango. He had come from a hard life and the show was what changed his life. He still continues to do the work he was doing in community theatre and sees it as his way of giving back to the community that nurtured him. He also owns his own company, Thizram, where he provides security solutions.
9. Liteboho Molise
Role: Teboho Mukwevho
Age: 32 years
Cast Type: Main
Number of Episodes: N/A
When Molise auditioned to join the show, she wanted to play a different role, however, the role of a much older character was what she was saddled with. She ended up playing it for the entire duration that she has been on Muvhango. The actress has made an exit from the show following the murder that she committed and right now, it is not clear if she will be back. However, she is spending most of her time now working on another show titled Lingashoni.
10. Innocentia Manchidi
Role: Rendani Mukwevho-Mudau
Age: 30 years
Cast Type: Recurring
Number of Episodes: N/A
Innocentia joined Muvhango right after she joined the acting industry in 2011. In all the time she has been acting, all her work has been on this television show. But this has not limited or hindered the fan love that she has been exposed to as the actress is largely loved by a lot of fans of the show.
11. Zonke Mchunu
Role: Imani Nkosi
Age: 29 years
Cast Type: Main
Number of Episodes: N/A
Mchunu's debut on Muvhango happened after a chance meeting with the show's creator while he was visiting the set of another show that he had created. The actress has revealed that acting was never her dream job, she had always wanted to be a dancer. She is never the type to do anything haphazardly so she is very passionate about acting now.
She joined the cast of Muvhango in 2015 while she was in her final year at the Durban University of Technology. She shared that it was a tough decision but one of the best decisions of her life when she chose to drop out of school and pursue her acting career on Muvhango. Nevertheless, she intends to one day complete her studies as she has one module left before she can be declared a Theatre and Drama graduate. Before she joined Muvhango, she had done some adverts and had some small acting roles.
12. Azwimmbavhi Rambuda
Role: Mpho Nudau
Age: 32 years
Cast Type: Recurring
Number of Episodes: N/A
Azwimmbavhi Rambuda plays one of the smaller roles on the show and does not get as much screen time. She was about to quit acting after repeated failure to land a role when she was offered the role of Mpho. She has been on the show for 8 years now and has been able to land a role on another show titled La Familiar.
13. Humbulani Tsharani
Role: Mulimisi Negota
Age: 40 years
Cast Type: Main
Number of Episodes: N/A
This actor's career on the show started at the same time as his friend, Sydney Ramakuwela. While he plays a character that dabbles in traditional worship, Tsharani leads a life that is entirely different from that as he is a staunch Christian who is fully committed to his church. He is one of the actors on the show who people struggle to separate the character from the actor as he has been accosted a number of times where people ask for help with traditional medicine.
14. Kingsley Ramabulana
Role: Vhangani Ramasha
Age: 46 years
Cast Type: Main
Number of Episodes: N/A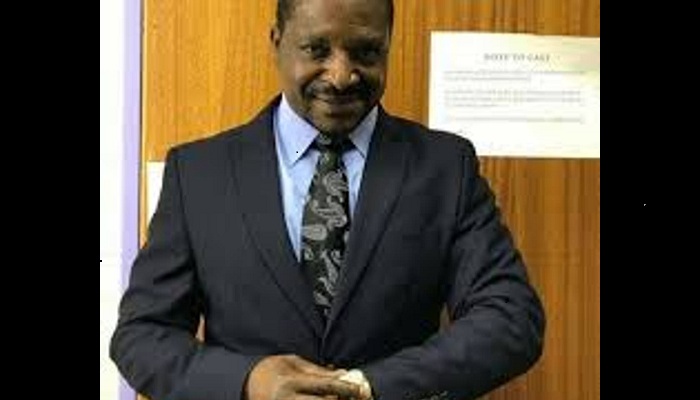 When speaking of Kingsley Ramabulana, it will not be amiss to refer to him as royalty in the South African film industry. He is not only known for the work he has done in Muvhango but is widely recognized for his connection to Sampson Ramabulana, his now late elder brother who also worked on the show.
15. Sharon Seno
Role: Marang Motsoaledi
Age: 29 years
Cast Type: Main
Number of Episodes: N/A
In a cast that is predominately South African, Sharon Seno is one of the few actors that is of a different nationality as she is from Botswana. But this has not tempered her ability to put on a brilliant performance on the show. Seno also does work in modeling and is known for competing in beauty pageants which she judges now.
16. Tebatso Mashishi
Role: Kgosi Mulaudzi
Age: 30 years
Cast Type: Recurring
Number of Episodes: N/A
Tebatso Mashishi is one of the youngest actors on this show. He only joined the show recently but has already proven himself to be a highly talented actor. He was also on the cast of the 2017 hit movie, Matewtwe.
17. Constance Sibiya
Role: Vho-Hangwani Mukwevho
Age: 55 years
Cast Type: Recurring
Number of Episodes: N/A
On the show, there are a group of older women who play the role of matriarchs and Connie Sibiya is one of such women. When she is not working on Muvhango, she is serving as the Bishop of the Communion of Episcopal & Apostolic church, an office she was elected into in 2020.
18. Candy Magidimisa
Role: Sharon 'Shaz' Mukwevho
Age: 32 years
Cast Type: Main
Number of Episodes: N/A
This is yet another actress who only joined the show very recently as she was hired for the role she plays in 2016. She also works as a brand ambassador for Audi motors.
19. Sindi Dlathu
Role: Thandaza Mokoena
Age: 49 years
Cast Type: Main
Number of Episodes: N/A
Sindi Dlathu is a fabulous actress and singer who was one of the three actors who had appeared on Muvhango since its inception in 1997 until she left in 2018. The other two actors who were on the show from inception are Murabeli Rasalanavho and Maumela Mahuwa. Even though she is presently no longer on the show, it's impossible to discuss the Muvhango cast without mentioning the talented and beautiful Sindi.
Sindi's career in entertainment started quite early in life when she won a national miming competition at just age 11. When she was 14 years old, she was cast as the lead role's understudy in the stage version of Sarafina which was a sold-out show then.
As a singer, she sang backing vocals for Billy Ocean, Randy Crawford and performed with Mary Twala, Abigail Kubheka, and Nomhle Nkonyeni in the award-winning stage play titled The Game. Sindi's other television credits aside from Muvhango include Khululeka, Justice for All, and Soul City.