Amongst the many caps she wears, Nabila Haniss is best known as a television personality and an entrepreneur. She has been countlessly voted as a fan-favorite for her overwhelming performances on Storage Wars. However, she opted out of the show in 2013 to concentrate on her family.
Haniss has faced a few ups and downs in her professional life but has come out stronger. Here, we will be shedding more light on her personal life, career, salary and other interesting facts. Read on to know more.
Nabila Haniss's Early Life and Family Background
After Storage Wars made a comeback following a hiatus, it was stronger, rebranded, and redefined, with Nabila Haniss joining the crew. She joined the show in 2011 and has been one of the faces, most viewers hope to see in subsequent episodes. She has maintained her position as a successful American entrepreneur and an adept television personality. Her sense of humor in most of her appearances on the show is practically one of the attributes that set her apart from the rest.
She was born on the 22nd of October 1965 in the United States of America. Her birth in the States automatically made her an American national and she is of white descent. Nabila Haniss has succeeded in keeping the details of her immediate family and siblings a secret, no information exists about her family, background and early life.
Regardless, Nabila shares an amazing bond with her family. She tweeted on the 25th of August 2013, stating that it was her dad's birthday and described him as the best of everything a woman would ever need. Also, she doesn't conceal her feelings towards her mom. On one of her social media platforms, she expressed gratitude to the doctor in charge of her mom's health.
As regards the details of her educational background, Nabila Hassin is yet to reveal the name of her alma mater, however, it is on record that she went to high school in California.
Career Achievements
Nabila Haniss has gained enough recognition in her career that she has been voted countlessly as a fan-favourite. Howbeit, she had also faced a few challenges. In 2007, she was involved in a lawsuit with heiress Paris Hilton. Sometime in 2006, Nabila attended an auction with her brother and purchased a storage box for $2775. They had little time to look at the purchase and after winning the auction realized that the box originally belonged to heiress Paris Hilton.
According to the television personality, someone convinced her to sell the box for $10 million, she signed the deal and never knew it would land her in trouble. After much investigation, it was discovered that the deal in question was with a man named Bardia Persa.
Subsequently, Bardia used the content of the box to create a website, ParisHiltonExposed. He sold tickets to fans in order to help them gain access to the heiress' personal items, as well as her private life. Sources say the box contained items like clothes, nude pictures, diaries, family videos, bank transactions and lots more. In January 2007, the heiress sued Hilton and Persa for $10 million in damages, claiming that the storage box was acquired illegally.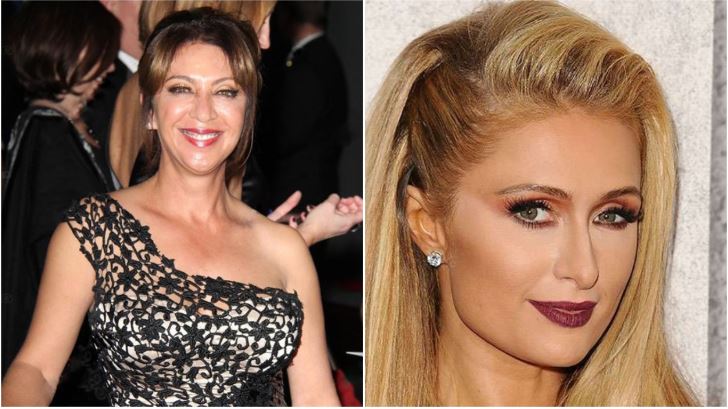 After much court hearings, it was concluded that the box was acquired after the heiress failed to pay a bill of $208 for a property. Eventually, after seeing that she would lose the case, Hilton withdrew her charges.
The incident with the heiress only pushed Nabila more to the spotlight. Three years after the incident, she landed a recurring role on Storage Wars. She kept winning hearts with her outstanding performances on set but finally left the show in 2013. Currently, Nabila Haniss is said to be concentrating on being the best mom to her two lovely daughters.
Salary And Net Worth
The television personality's career may be regarded as short, but she put in her best on the show. For her appearances on Storage Wars, she pocketed the sum of $30, 000 for each episode. Also, the storage box deal with Bardia Persa increased her worth and it is believed that her net worth is pegged at $10 million.