With the present technological advancement in all parts of the world, writing and sending letters is fast going into extinction as other more up-to-the-minute forms of communication like email, phone calls, fax, and more are competing for the center stage. Even though people of the world hardly remember to put pen to paper and send via post, the importance of postal codes or ZIP codes are still vital. These sets of numbers are quite crucial for services like package and mail delivery, and they still come in handy for statistical purposes. For this reason, having a fundamental knowledge of Nairobi postal codes has remained indispensable for citizens of Kenya's capital city even in the face of so many technological advancements.
While registering for services online, people are often asked to provide their ZIP codes and many have mistaken it for the International Calling Code of their respective countries. This is very wrong and may result in a situation you never bargained for such as loss of package in transit. Besides, those registering for services online may not get the desired result in the end, this is why people should try to differentiate the postal code from their International Calling Code. The official ZIP code for Nairobi is 00100 which is very easy to remember, however, all the zones under it have their own individual codes. Get the full details as you read on.
What Is A ZIP Code?
Zip code is an acronym for Zoning Improvement Plan. The term ZIP code is majorly used in the United States of America but other countries of the world have different names for it. A good example is The Czech Republic that refers to it as Postal Routing Numbers. The postal code system name for India is Postal Index Numbers, thus, whenever you hear ZIP code, know that it originated from the US.
In the US, it is the responsibility of the United States Postal Service to develop unique ZIP codes and assign them to different zones and regions. These codes come in the form of 5-digit numbers and represent individual post offices throughout the United States. The five digits are divided into three major parts, the first represents the national area, the second part represents the region or city, and the third represents the delivery area.
Bringing it down to Kenya, their postal code system is similar to what is obtainable across all countries of the world. The onus is on the Kenya postal services in Nairobi to allocate each zone with their individual ZIP codes. Nairobi, as the capital/headquarters of Kenya, has 00100 as its postal code. Remembering this will be quite easy as it is a set of four zeros separated by the number one in the middle.
Comprehensive List Of All The ZIP Codes In Nairobi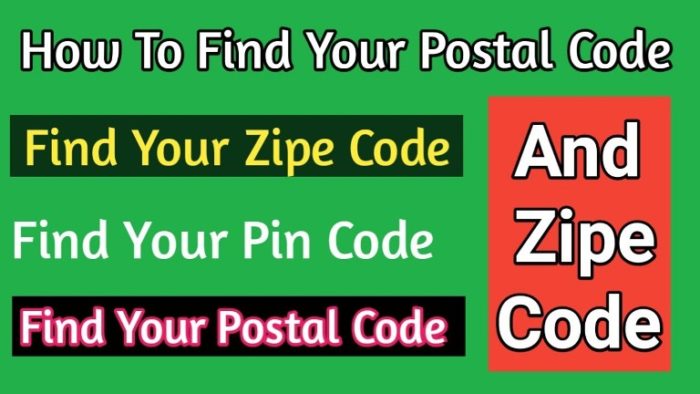 One thing that all Nairobi ZIP codes have in common is that they all start with a double zero. The ensuing three numbers are what distinguish one Postal Index Number from another. Below is a comprehensive list of all the ZIP codes in the capital territory of Kenya.
Buruburu – 00515
City Square – 00200
Dandora – 00516
Eastleigh – 00610
Embakasi – 00521
Enterprise Road – 00500
Gigiri – 00601
G.P.O Nairobi – 00100
Jamia – 00101
J.K.I.A. Airport – 00501
Kamiti – 00607
Kangemi – 00625
Karen – 00502
Kayole – 00518
Kenyatta National Hospital – 00202
Kenyatta University – 00609
Langata – 00509
Lavington – 00603
Lower Kabete – 00604
Makongeni – 00510
Mathare Valley – 00611
Mbagathi – 00503
Mchumbi Road – 00504
Mlolongo – 00519
Muthaiga – 00619
Ngara Road – 00600
Ngong Road – 00505
Nyayo Stadium – 00506
Parklands – 00623
Ronald Ngala Street – 00300
Ruai – 00520
Ruaraka – 00618
Sarit Centre – 00606
Tom Mboya Street – 00400
Uhuru Gardens – 00517
Uthiru – 00605
Village Market – 00621
Viwandani – 00507
Westlands – 00800
Yaya Towers – 00508
State Law – 00102
Why are ZIp Codes Necessary For Nairobi Residents
For Nairobians, it has become indispensable for each person to have a basic knowledge of the general Nairobi Zip code which is 00100 including the specific number assigned to their individual delivery areas. Below are some of the importance of keeping your ZIP code handy.
1. For Online Registration
More often than not, people who are registering for services online may be required to input the Zip code of their specific delivery area. Nairobians who do not know the capital city's ZIP code will always impute, +254. +254, however, is the country's International Calling Code.
2. It Constitutes Part of An Address
While writing an address on a mail, ZIP code usually appears on the left side of the last line, thus, you must always keep it handy to complete your postal address.
3. It Improves the Chances of Your Mail Getting to the Right Destination
Mails often get lost in transit. This is quite common among underdeveloped countries, thus, to ensure that your mail gets to its designated destination, people must endeavor to always include their ZIP code as part of the mailing address.
4. It Speeds Up Mail Delivery
Apart from ensuring that your mail and packages get to their designated destination, a ZIP code also functions to speed up the entire mail delivery process. Just a cursory glance at the postal code will tell the postal officer exactly the destination to send a package to and with this, they won't have any reasons for delaying your package.
5. It Makes the Work Easier for Postal Service Workers
Including ZIP codes as part of your mailing address improves the efficiency of the postal officers who handle mails manually. All they require to sort a large pile of mail is a quick glance at the postal code and they will ship it off to its destination.
6. For Credit Card Security
ZIP Codes are used in credit card authorization, specifically the Address Verification System (AVS). When a merchant collects the entire address, the ZIP Code is an important part of AVS. In some cases, the ZIP Code is the only thing used for AVS, specifically where collecting a signature, or other information is infeasible, such as pay at the pump or vending machines.
7. For The Identification of Legislative Districts
Legislative districts are easily identified by leveraging postal codes
8. For Marketing
The data is frequently used in what is referred to as direct mail marketing. The process often used here is known as ZIP-code marketing. When consumers get to Point-of-sale cashiers, they may be required to provide their ZIP Codes. Apart from providing purchasing-pattern data helpful in deciphering the site of any new business establishments, merchants can leverage directories to compare this ZIP Code with the identity on a credit card. By so doing, they will be able to obtain the phone number and full address of a consumer.
9. For Analyzing Geographic Factors In Risk
Coded data can also come in handy for analyzing geographic factors in risk; banking and insurance sector practice pejoratively also referred to as redlining. This may give rise to serious issues like heavy insurance premiums for residents of a town known for its high crime rate.
10. Statistics
Away from tracking mails, postal codes are also useful when it comes to gathering geographical statistics.