Prolific Namibian boxer, Jonas Junius has been arrested in Rio de Janeiro for allegedly assaulting a staff of the Olympic village. Junius has been detained and awaits trial against his game on Thursday.
Jonas Junius who was Namibia's flag bearer at the opening ceremony on Friday was accused of grabbing, forcefully kissing and offering a housekeeper money in exchange for sex. The Olympic village housekeeper made the complaint herself, according to police reports obtained by Globo, a Brazilian TV network.
Following the accusations, Jonas Junius was arrested by authorities on the grounds of attempted rape. The boxer, while awaiting trial will be transferred to a maximum security prison in Bangu.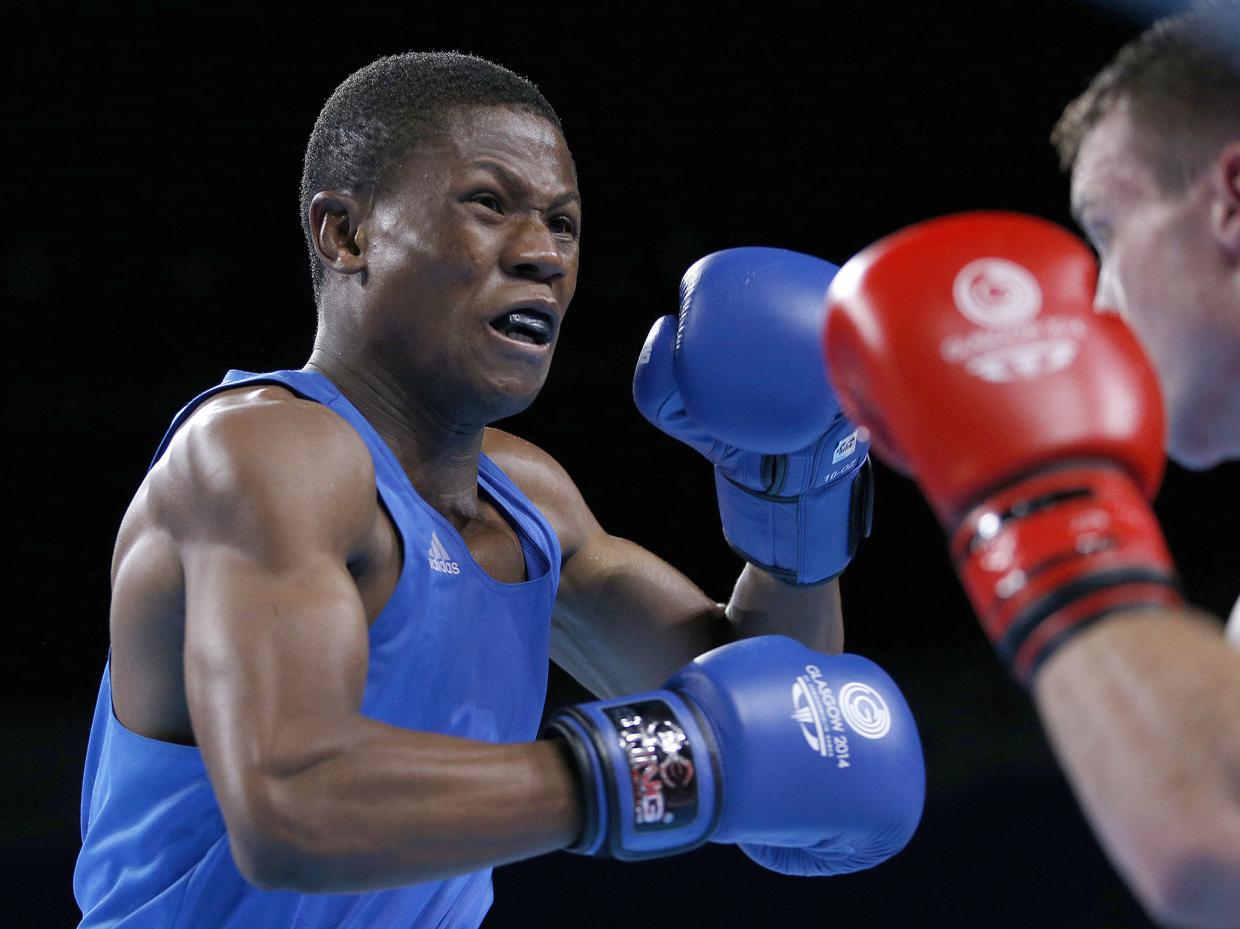 SEE ALSO: Half Of Nigeria's Under-17 Players Sent Home Because Of Age Fraud
Due to these allegations and awaited trial, Jonas Junius may not be available for Thursday's light welterweight match against Frenchman Hassan Anzille.
This comes on the heels of the arrest of another African boxer. Light heavyweight boxer from Morocco, Hassan Saada was arrested for allegedly assaulting two members of the Olympic Village's cleaning staff. According to the local police reports, the 22-year-old was said to have pushed one of the staff against a wall, pressing her with his thighs and trying to kiss her; he is also accused of squeezing one of her breasts and making obscene hand gestures. Saada who awaits trial has been officially disqualified from the Olympic competition.
SEE ALSO: Egypt Vs Germany Volleyball Game Uniforms: Beauty In Diversity Or Cultural Clash?
Junius is a 22-year-old boxer from Swakopmund, Windhoek, Namibia. He became popular when he won a silver medal at the Commonwealth Games in Glasgow, Scotland in 2014. He also earned 2nd spot at the All Africa Games in the Democratic Republic of Congo (DRC) capital, Brazzaville in 2015, sealing his spot as one of Namibia's favorite athletes.