Nancy Shevell's marriage to legendary British musician and former Beatles member, Paul McCartney, in 2011 may have been termed a fairy-tale as well as a Cinderella moment but this does not by any chance mean that the award-winning singer sprung her from some country bumpkin status. The American Businesswoman is the heiress to a multi-million dollar fortune thanks to her father who founded a successful trucking company
Shevell equally inherited a love for business from her father and boldly followed his path despite it being a male-dominated field in her heydays. She would subsequently head up the company as well as other public posts before being matched up with McCartney in 2007. Thus, by the time the spotlight landed on her for that romance, the lady had the prerequisite skills to handle it. She has remained as cool as a cucumber ever since then and this fact has contributed to the longevity of her marriage.
Nancy's Father Founded the New England Motor Freight Inc.
Nancy Shevell is a native of New York and was born on November 20, 1959. She is of Jewish origins and hails from a family of five comprising of dad, Myron, mother, Arlene, and two siblings, Susan and Jon. Nancy's father, Myron, made a multimillion-dollar fortune from the large haulage industry but the journey to that status wasn't easy at all.
Myron and his brother, Daniel, first joined hands and went into the transportation business in the 60s. They were however accused of having links with the mafia family and forced to wind down. The disappointment of the whole thing made Daniel take his own life but Nancy's father persevered.
He purchased the then-struggling New England Motor Freight Inc. in 1977 and was able to turn it into one of the largest trucking companies in the United States. At its peak, the company employed 1325 drivers and operated 1446 power units. It also pulled in about $400 million per annum. All these Myron achieved despite the fact that he endured a five-year ban from the government after being accused of colluding with the Genovese crime family to skirt union rules in 1988.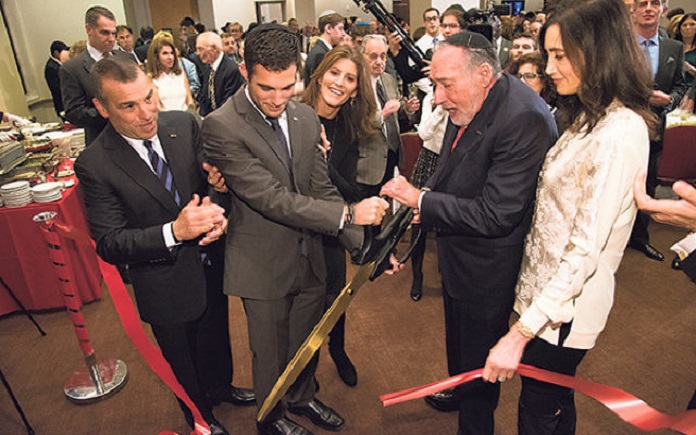 How She went from Playing with Trucks to Vice-President of NEMF
Growing up in Edison, New Jersey, Nancy was an unusual girl. She began exhibiting athletic skills from a young age and played different sports including football and skiing, among others. In addition to her athleticism, she also grew up more like a boy than a girl to her Jewish parents.
The young Nancy had tomboyish tendencies and was more interested in playing with trucks than with dolls. Her father readily indulged her in this, taking her to his company's terminals and bringing her toy trucks as gifts, and she developed a keen interest in the family business. It was, therefore, no surprise when she eventually took a step further to study a male-dominated course, transportation, at Arizona State University.
Upon completing her degree, Nancy Shevell threw herself into the family business in 1983. Despite the challenges that her father and the company as a whole faced from the Genovese investigations, she maintained a positive resolve to steer the business to an unprecedented height. This saw her quickly rise through the ranks and she was eventually made the vice-president of Shevell Group of Companies.
A major milestone for Nancy Shevell in the industry was in 2001 when former governor, George Pataki, appointed her as one of the board members of the largest public transportation authority in New York – The Metropolitan Transportation Authority. She would remain at this position for about a decade, effectively combining it with her tasks at NEMF.
Nancy Shevell's Marriage with Sir Paul McCartney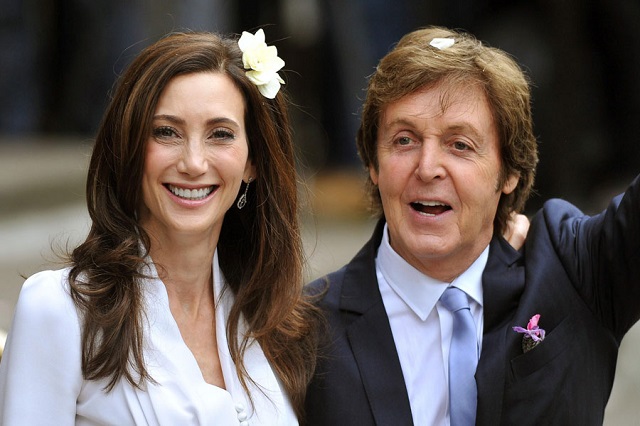 Nancy Shevell is now better known as Lady McCartney, thanks to her marriage to Beatles legend, Paul McCartney, but that union might not have happened had her second cousin, popular TV personality, Barbara Walters, not played fairy godmother.
As the story goes, Walters was used to giving several parties in the Hamptons and it was during one of such soirees that the future couple met in the year 2007. Interestingly, they were both going through a breakup at the time; Shevell was in the process of divorcing her husband while McCartney was embroiled in the midst of a cantankerous divorce with wife number two – Heather Mills.
This fact should have ordinarily scared the pair from each other but it proved to be a uniting factor. They soon found love in each other's arms and began dating secretly. Shortly after the media got wind of their romance, the pair stepped things up a notch with an engagement. Nancy and Paul exchanged nuptial vows on October 9, 2011, in a beautiful ceremony in London.
Before they walked down the aisle, Nancy offered to sign a prenuptial agreement but her famous husband refused which is a sign of how sure he is of their love. Luckily for them, his foresight is proving true and they have been able to wax stronger for several years now. The couple has their home in England, at McCartney's London townhouse as well as his estate in East Sussex.
They also travel regularly to the States where they hole up in Nancy's exclusive upper east side mansion. They have been spotted at several industry events and McCartney even performed a few songs during a party that was hosted for NEMF staff in November 2019 following the decision to wind down the company.
Her Sincerity has Helped Her Make Friends out of Her Step-Children
Nancy Shevell and Sir Paul McCartney do not have any children together but they have kids from their previous marriages. The American business executive was previously married to lawyer-cum-politician, Bruce Blakeman. She met Blakeman while she was still in college and they later tied the knot. Their union lasted for about 20 years and produced a son named Arlen. Sadly in December 2008, they officially called it quits.
On his own part, Paul McCartney was previously married twice. His first marriage was to photographer and musician, Linda McCartney, in 1969. The union lasted up until 1998 when Linda succumbed to breast cancer. The marriage produced three children, Mary, Stella, and James, and the rock star also adopted Linda's daughter from her first marriage named Heather. Paul was also married to the former model, Heather Mills. Their union lasted from 2002 to 2008 and produced a daughter named Beatrice.
Nancy has been able to establish warm relations with her step-children and this is why they were actively involved in her wedding to their father. For instance, her wedding gown was designed by Stella while Beatrice served as one of her flower girls. Analysts have pointed out that the warm relation she enjoys with the girls is due to the fact that she is sincere and does not court unnecessary media attention.