Naomi Campbell is a popular British model, actress, and singer. She began modeling at the age of 15 when she was recruited and climbed the rungs to become one of the top three in-demand models in the world by the late 1980s and 1990s. She was likewise one of the six models in that generation that was declared to be a supermodel by the fashion industry. The model has also diversified to try her hands at other things and has truly become an international name in her own rights for many other things aside from her modeling.
Naomi Campbell Bio
Campbell was born Naomi Elaine Campbell on May 22, 1970. Campbell began to attend the Barbara Speake School when she was as young as three. She made her first public appearance at the age of seven years old in 1978. She was featured in the music video for Bob Marley's "Is This Love." By 10 years of age, she was accepted into the Italia Conti Academy of Theatre Arts to study ballet and at the age of 12, she was tap dancing in the music video for Culture Club's "I'll Tumble 4 Ya".
She was scouted while still at the Italia Conti Academy of Theatre Arts by Beth Boldt the head of the Synchro Model Agency. It was a little while before her career took off. By her 16th birthday, she had featured on the cover of British Elle. Her trajectory was speedy as she soon began walking for great designers like Gianni Versace. She was also the perfect model for renowned photographers such as Bruce Weber. Campbell would form a trio with Christy Turlington and Linda Evangelista known as "Trinity" and Trinity became the most recognizable model trio of their generation.
Christy Turlington and Linda Evangelista would come to be instrumental in helping Naomi Campbell navigate the waters of modeling as a black woman. Campbell has, for instance, been quoted as saying that the two once told Dolce & Gabbana, "If you don't use Naomi, you don't get us."
Naomi Campbell became the first black cover girl since 1966 when she appeared on the cover of British Vogue in December 1987. French Vogue also had her as their first black model in August 1988. In that occasion, she was also helped by her friend and mentor Yves St. Laurent, who threatened to withdraw his advertising from the magazine if it continued to refuse to place black models on its cover. She rounded off a trio of record-breaking covers when she appeared on the September cover of American Vogue. It was the first time a black model graced the front of what was traditionally the year's biggest and most important issue. Naomi Campbell, Turlington, Evangelista, Crawford Claudia Schiffer and Kate Moss were collectively known as the "Big Six".
In September 1993, Elite Model Management, which had represented Campbell since 1987 fired her stating that no one no matter the class should abuse their staff and clients and get away with it. The statement was in reference to Campbell who the founder of the company, John Casablancas, described her then as "manipulative, scheming, rude and impossible."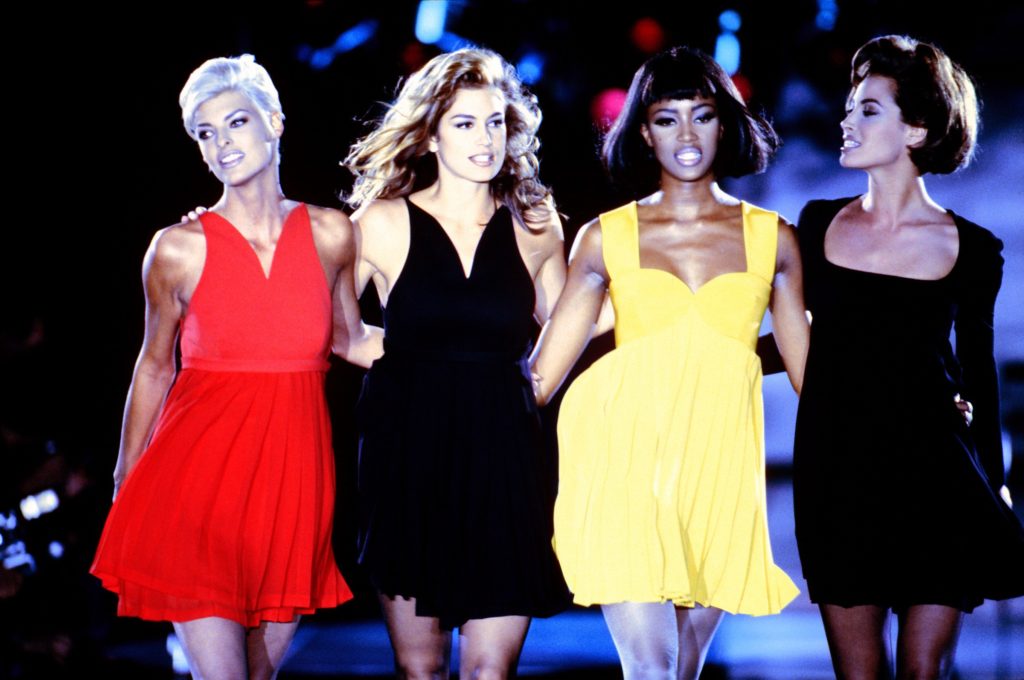 Campbell has struck out on a number of other ventures. Her novel Swan which was written in 1994 which told the story of a supermodel dealing with blackmail got really poor reviews. She also released an album called Baby Woman which got so many bad reviews that it inspired the Naomi Awards for terrible pop music. The Fashion Cafe is another venture of Campbells; a failed restaurant chain that she started with fellow models whose directors were later arrested for fraud, bankruptcy and money laundering.
Naomi Campbell Daughter
Naomi Campbell has uploaded a selfie with a stunning young woman which she captioned with "My baby girl, my daughter @ryandestiny watch tonight @staronfox at 9 pm #rosespenceriscoming @theoriginalbigdaddy @queenlatifah @lennykravitz" It should not be a point of confusion for her fans because the girl was simply Ryan Destiny, who plays Campbell's daughter on TV. The two were to act together in Lee Daniels' new FOX series Star playing Alexandra Crane, the daughter of a rock star who is struggling to find her own fame as a member of an Atlanta girl group. Naomi Campbell was playing Alexandra's mother, Rose Spencer. So, she actually has no daughter in real life.
Naomi Campbell Mother
Campbell is the daughter of Jamaican-born dancer Valerie Morris. Valerie Morris gave birth to Naomi Campbell in Streatham, South London. Valerie Morris chose to keep her daughter from the man who fathered her and Campbell complied with her mother's wishes by never contacting her father who left her mother when she was four months pregnant.
See Also: Agbani Darego Married, Husband, Kids, Family, Net Worth, Biography
The surname Campbell was taken up by Naomi following her mother's second marriage. Valerie Morris gave birth to Campbell's half-brother, Pierre in 1985. Morris worked as a modern dancer while they lived in Rome and when they returned to London, Morris left her daughter in the care of relatives while she traveled across Europe with the dance troupe, Fantastica.
Naomi Campbell Height
Naomi Campbell is model tall, standing at 5 ft 9½ in or 1.77 m. Her body measurement which is certainly the envy of a lot of people, currently, stands at 34-24-34 inches or 86-61-86 cm. Accordingly, she wears a dress size of 4 (US)/36 (EU)/8 (UK). With this body measurement, it may surprise many to know that Campbell definitely likes food, even some high-fat items like – KFC, McDonald's, Raisinets, Mars bars, and Snickers feature on her list of favorite things to eat.
Naomi Campbell's Boyfriend
Naomi Campbell has dated quite a lot but some of her most relevant relationships include; her engagement to U2 bassist Adam Clayton in 1993. The two had met in February that year when Clayton had replied that "A date with Naomi Campbell" was what he desired in the world but did not have. A marriage, however, never happened. The two separated the following year. In 1998, she entered another engagement this time with Formula One racing head, Flavio Briatore; they were involved in an on-again-off-again relationship until their separation in 2003.
Her most recent relationship is with grime artist, Skepta and it was announced by the couple on Instagram in March 2018 with a photo shoot.