Natalie Becker is an actress of South African descent who became famous for her appearance in films like The World Unseen and The Scorpion King 2: Rise of a Warrior. A multitalented individual, Natalie is also a television/radio presenter. She is also a co-founder of the Thought Leader Global Media which she runs together with her husband, Mikkel Becker-Aakervik.
The award-winning South African now has a great life in Norway, although she has always revealed how her early life was filled with loneliness and was nothing close to being how great it is today.
Natalie Becker's was Born a Crime
Natalie was born Natalie Bridgette Becker in George, Western Cape province. While her date of birth has not been revealed, it is noted that she was born at a time when the apartheid government ruled South Africa. Based on the racial policies of the time, people of different races, particularly black and white, were forbidden from getting married or living together. In fact, they were not allowed to live in the same place or access the same services.
Natalie, being a product of parents from different races, was brought up differently from other kids whose parents were of the same race. She was considered an illegal child and was raised in a smallholding on the outskirts of a township near Cape Town. She had no siblings for a while, hence she was very lonely as a child because she didn't find other kids to relate with. Her mother and stepfather later had two more kids; Nicholas James and Luke Joseph, whom she came to grow up with.
In regard to her education, Natalie Becker was a very bright kid who excelled in school. She moved on to study at the University of Cape Town where she obtained a Bachelors Degree in Social Science in 2004. She also had a major in Economics and Industrial Psychology which helped inform her knowledge of various topics globally and within the continent, something that would become useful in her career.
Today, Natalie has not only grown into one of the most recognized actresses in South Africa, but she already has dreams of having her name in Hollywood with an appearance in a movie produced over there.
Transition From Being a Lonely Child To a Household Name
For someone who was raised in an environment that was lonely and isolated before the birth of her two brothers, Natalia Becker became her only companion. She would occupy her mind with creative ideas, including dancing, painting, and sketching. She also learned to play the guitar.
This set her up for a career in the entertainment world which started out when she took a job as an announcer on Good Hope FM, a regional radio affiliate of South African Broadcasting Corporation (SABC) while she was still at the university. In no time, the young lady found herself moving to television where she became a presenter for SA's long-running leading lifestyle show, Top Billing.
From TV hosting, Natalie Becker gave acting a shot and succeeded beyond reasonable doubts. Ever since she made her acting debut, she has starred in a good number of projects.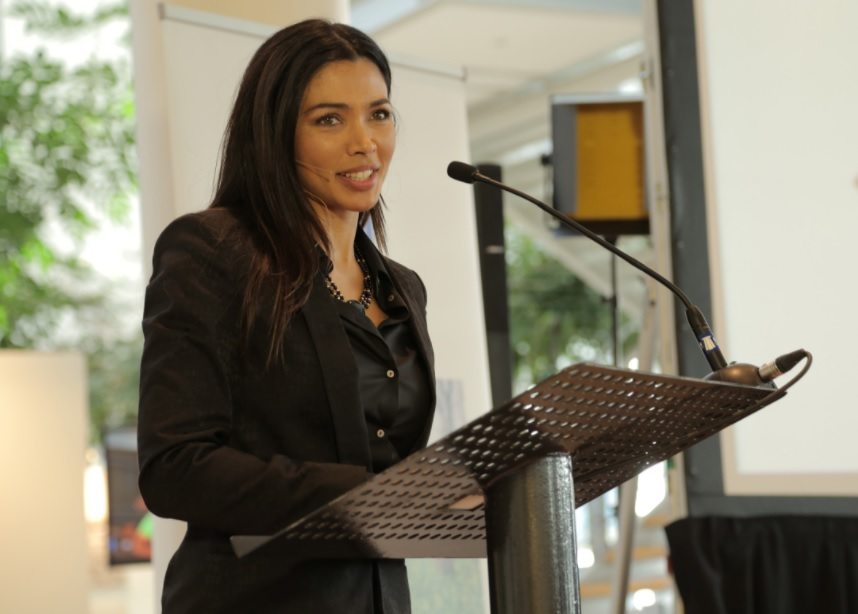 The Movies and TV Shows Natalie Becker Has Appeared In
In 2008, Natalie featured in the movie adaptation of the novel Disgrace by J.M. Coetzee which starred Academy Award-nominated actor John Malkovich. She then starred alongside American heavyweights like Meg Ryan and William H. Macy in The Deal and then played the role of Laila October in the first season of SA's popular TV soap opera, Isidingo. She has also acted in other TV shows such as Interrogation Room, Pillow Talk, and Strike Back.
By 2007, the actress appeared in what would be one of her most memorable roles when she portrayed Farah in the historical drama film, The World Unseen. The movie earned her a SAFTA Golden Horn award for Best Supporting Actress in 2009. Since then, Natalie has gone on to appear in a good number of other productions, most of which have been international productions and have been released by either American or British companies.
They include The Scorpion King 2: Rise of a Warrior (2008), the TV movie Atlantis: End of a World, Birth of a Legend (2011), Death Race: Inferno (2012), Tremors 5: Bloodlines (2015), Bypass (2017), One Day Like Today in London (2017).
See Also: Viola Davis: 5 Reasons This Trending Black Actress Inspires Admiration
Natalie Becker is Happily Married to Mikkel Becker-Aakervik
Natalie Becker has come a pretty long way in both her career and personal life. Someone who has always had it easy to attract others to herself, she is now a happily married woman to her Norwegian husband named Mikkel Becker-Aakervik.
Like his wife, Mikkel is in the entertainment business although he seems to take a more behind the scenes role than his wife who enjoys appearing in front of the camera. The pair now mostly live in Norway where they also do most of their work. They do not yet have any kids.
The beautiful couple are said to have met in South Africa at a film festival in Cape Town. In no time, they bonded greatly and fell in love. According to the Facebook page of her husband, they began dating in 2014 and it only took them only a year to decide that they wanted to spend the rest of their lives together. With that said, not so much has been revealed about their love and married life.
In the same year that they met, Natalie and Mikkel started Thought Leader Global media which is a multimedia channel created to showcase positively progressive people, ideas, and organizations, as well as inspiring powerful possibilities. Together, the couple has traveled to different parts of the world thanks to the project. They have been to countries like Kenya, Tanzania, and a number of other countries in and outside of the African continent.
Apart from the man she has come to marry, Natalie Becker has always kept her relationship life private, hence, it is not known if she has dated other men in the past.