Blessed with very attractive facial features and an incredibly stunning stature, Neha Kapur is an Indian model who is considered to be one of the most beautiful women in the world by many of her fans. Having reigned as a beauty queen before, Kapur has often amazed admirers with her poise and charm especially when she walks the red carpet at events.
Even though she has had quite an accomplished career in the beauty and fashion industries, Neha is also recognized as the wife of a one-time 3rd highest-paid TV actor in the world, Kunal Nayyar; an adept British-born Indian actor who is widely known for portraying the character of Rajesh Koothrappali in the popular sitcom, The Big Bang Theory. Their love story is a breathtaking one.
Neha Kapur's Remarkable Modeling Adventure
Born in New Delhi, India on the 31st of March 1984, the beautiful model was brought up in a traditional Punjabi Hindu culture and grew up wanting to have a part to play in showbusiness. She started demonstrating interest in dance from when she was very young and by the time she was 8 years old, she had started attending dance classes.
Growing up, fashion held a special place in Neha Kapur's heart and she decided to learn fashion design professionally. Eventually, she enrolled at the Pearl Academy in New Delhi where she got a degree in fashion design.
Upon her graduation from Pearl Academy, Neha Kapur, who has always had an eye on modeling decided to make her dreams of being a model come true and decided to take part in the Indian beauty pageant in 2006 called Femina Miss India Universe.
Neha did so well at the beauty pageant that she beat all other contestants, emerged the winner and was crowned the Femina Miss India Universe 2006. She has also clinched many other special accolades including Miss Photogenic and Miss Fresh Face.
That same year, after winning the Femina Miss India Universe crown, the beautiful model went on to represent India at the Miss Universe pageant which held in Los Angeles. However, she was not very successful this time as she failed to win the crown. This notwithstanding, she made the semifinals to the top 20.
She's more than just a Beauty Queen
Neha Kapur is a woman of many talents and, interestingly, she has explored her many gifts. In addition to being a former beauty queen, the model is also a fashion designer and a dancer.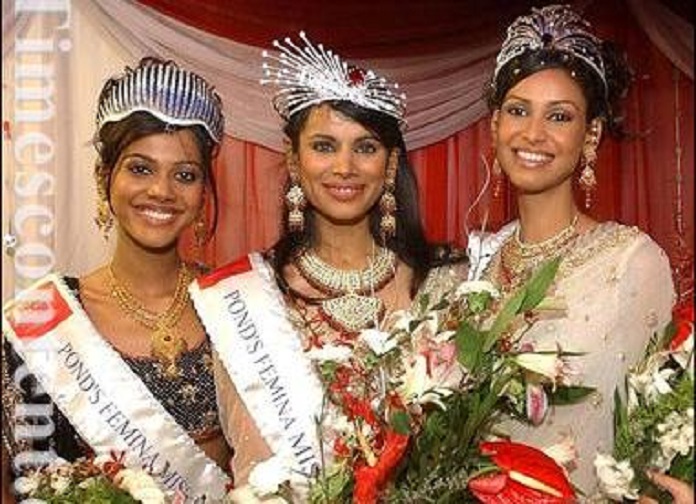 A Dance Enthusiast
As we aforementioned, Neha Kapur took dance classes even as an 8-year-oldgirl. Having been raised in a Punjabi Hindu family, the former beauty queen began attending dancing classes at the age of 8.
In the quest of becoming a professional dancer, Kapur spent four years learning Bharatanatyam, a major genre of Indian classical dance, and also had eight years of training in one of the eight major forms of Indian classical dance, Kathak.
She owns a Clothing Line
The certified fashion designer is the owner of a fabulous clothing line called Hensley. The brand which has a notion of embracing feminity and the individual began in 2014 with a design label named designbykyo.
She promotes different varieties of her fashion work through her Instagram account and has managed to attain a respectable height in the fashion field.
Neha Kapur also walks the runway every now and then for different brands.
How much Money has She Made?
Being a certified fashion designer, Neha Kapur has done some beautiful works as a fashionista from which she has amassed a lot of money. In addition to that, she has also earned a good fortune as a model. With all her endeavors, Kunal Nayyar's wife has amassed an estimated net worth of about $15 million.
More so, Neha and her husband are known to have acquired a luxury Spanish Hacienda styled home in Los Angeles which has been featured on Architectural Digest as one of the most exotic celebrity homes. Although the actual worth of the gigantic house is not known, from its magnificent features, it ought to be in six figures.
Neha Kapur's Fascinating Love Story with Kunal Nayyar
Neha Kapur is a happily married woman at the moment. The model is married to one of the most successful Indian actors ever, Kunal Nayyar, and their love appears to be growing every day.
Neha Kapur's husband, Kunal Nayyar is an accomplished actor who has bagged multiple awards from his outstanding performances particularly in the popular sitcom, The Big Bang Theory. He has also featured in several other films such as Trolls, Consumed, and many others.
How did they Meet?
The story of how Neha Kapur met her husband, Kunal Nayyar is quite interesting. At the time they met, Kunal was based in the USA where he was starring in the Big Bang Theory while Neha was based in India.
One day, Kunal decided to visit India and see his people there. Shortly afterward, he attended a party which was also attended by Neha Kapur. When Kunal saw the model, he was immediately struck by her immense beauty and offered to buy her a drink. She accepted and they got talking. They talked for quite a while at the party and realized they were into themselves.
After the party, they kept in touch and spent several days together until Kunal returned to the USA. About three weeks after Kunal Nayyar left India to return to the USA, he invited Neha to come see him and she went. Their love blossomed after this and they soon decided to tie the knot as man and wife.
Their Colorful Wedding
As public figures, Neha Kapur and Kunal Nayyar ensured that their wedding was awesome. Their traditional wedding was a colorful Punjabi ceremony that took place in the year 2011 in Delhi, India. The extravagant wedding lasted for six days and had about a thousand guests in attendance.
On the wedding day, Neha Kapur looked dazzling in her Tanin Tahiliani gown and completely stunned guests who gazed at her beauty in awe. Kunal Nayyar went on to state that he would always cherish such a memorable day for the rest of his life.