Nelli Tembe (October 11, 1998 –  April 11, 2021) was AKA's girlfriend and fiance before her untimely death in 2021. She got shot into the limelight as a result of her relationship always making headlines and causing a stir on social media.
The pair documented their relationship on social media for all to see until it ended in tragedy. The romance was prematurely cut short when Nelli Tembe suddenly died in 2021.
Nelli Tembe's Profile Summary
Full Name: Anele Tembe
Nickname: Nelli
Gender: Female
Date of Birth: October 11, 1998
Place of Birth: Durban
Date of Death: April 11, 2021
Age at Death: 22 years
Education: Jackie Cameron School of Food & Wine
Religion: Christian
Sexual Orientation: Straight
Nationality: South African
Marital Status: Single
Parents: Moses Tembe and Lulu Msumi Tembe (late)
Siblings: Vukile, Nosipho, Mbali, and Zamatonga
Popular for: Dating famous rapper, AKA
Nelli Tembe Hails From Durban
Nelli Tembe, whose full name is actually Anele Tembe, was born on the 11th day of October 1998. Initial reports about her year of birth claimed she was born in 1999. However, this cannot be true because AKA celebrated her 23rd birthday posthumously on the 11th of October 2021 meaning that she was born in 1998 and died at the age of 22 just months before turning 23.
Information about where Nelli Tembe was born is not very clear, however, most reports claim she was born in Durban, a coastal city in eastern South Africa's KwaZulu-Natal province. It was also there that she was raised by her family. Quite a lot of information about her childhood, including the places where she went to primary and secondary schools, remained vague during her lifetime. It was after her sad passing that more details began to emerge.
Nelli Tembe attended Durban Girls' College, an independent boarding and day school for girls. She later attended the Jackie Cameron School of Food & Wine in Hilton, a small town in KwaZulu-Natal Province.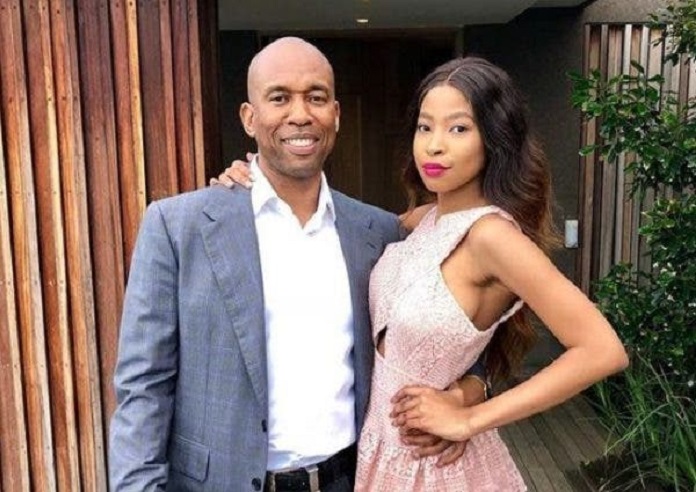 Tembe Was Born Into A Well-To-Do Family
Nelli Tembe was born with a silver spoon in South Africa. According to our findings, her father is Moses Tembe, a prominent South African businessman who clearly runs a prosperous venture. The man is the director of the International Conference Centre, and the director of the Mazibuye Foundation. He is also the co-chairman of the KZN Growth Coalition. The man is quite outspoken and was very vocal in defending his daughter after she passed away as different reports were claiming she committed suicide.
Sadly, Nelli Tembe's mother died when she was still much younger. So, their father, Moses was left with the responsibility of raising her and her siblings on his own. Moses eventually got remarried to another woman, this time to Princess Ntandoyesizwe, the daughter of the late Zulu King Goodwill Zwelithini who is revered all over South Africa. The princess teamed up with him to care for the children.
It is clear that growing up was fun for Nelli Tembe, considering the kind of family she was born into. In 2021, shortly after she passed away, her brother, Vukile Tembe reminisced on their childhood, saying that Nelli always craved more attention from their father and she got it. He explained that she was a sweet child and found favor with people. According to him, Nelli was a daddy's girl who loved being close to their father, but she was also very career-driven and was always trying to improve herself.
She Was Close To Her Siblings
Apparently, Nelli Tembe was not the only child her parents had. She actually had two siblings, a brother called Vukile Tembe and a sister called Palesa Tembe. The three siblings were very close and were constantly in touch. Following their mother's death when they were much younger, they realized how much they needed themselves and developed a close bond that lasted Nelli's lifetime.
When Nelli Tembe died, her brother was very vocal in defending her when some reports claimed she had committed suicide. It is noteworthy that the siblings also developed a close bond with their father. This may have been because of his work in raising them after their mother passed away leaving him to cater for them alone. Nelli was especially known to be really fond of her dad. Theirs turned out to be a really close-knit family.
Nelli Tembe Had A Celebrity Relative
Nelli Tembe may have dated superstar rapper, AKA but AKA is not the first celebrity she had the opportunity of meeting. As a matter of fact, she had a cousin who is actually a celebrity too. Her cousin is none other than the multi-award-winning popular South African actress, Nondumiso Tembe, who is also a singer. Nondumiso played the role of Phumelele Miya on the popular television show, Generations and was also a featured performer at Nelson Mandela's residence in Qunu for his 90th birthday celebration. The actress is highly celebrated in South Africa and has also gained international recognition, having appeared in different Hollywood movies and film series, including Avengers II: Age of Ultron, NCIS, True Blood, and NCIS: LA.
Nondumiso and Nelli Tembe were very close and shared several moments together. Nondumiso always referred to Nelli as her 'baby sister' and was devastated when she passed away. However, even though Nelli was a close relative of the famous Nondumiso, it was AKA's fame that ushered her into her own popularity when they started dating.
Nelli Tembe Was A Chef Before Fame Came Calling
Growing up, Nelli Tembe developed the dream of becoming a chef and looked forward to achieving that dream. So, when she was done with Durban Girls' College, she proceeded to attend the Jackie Cameron School of Food & Wine where she took intensive, nationally, and internationally recognized chef courses and developed her culinary skills. According to her brother, Vukile Tembe, Nelli had the dream of becoming a Michelin-star chef.
So, when she was finished with the Jackie Cameron School of Food & Wine, she proceeded to set up her own kitchen at the Sibaya Casino and the Entertainment Kingdom in Durban. She did this with the help of her family members who were very proud of her drive to achieve success in her own way even though she was young. It is not very clear how successful her kitchen turned out to be but she was doing her thing when fame came calling after she and AKA found each other.
How Her Romance With AKA Shot Her To The Limelight
Nelli Tembe's life changed completely when she and AKA met and fell in love. The young chef was not used to all the limelight that AKA carried with him but because she was with him, the paparazzi turned their attention to her and she was gracious enough to handle the newfound attention that came her way.
The Timeline Of Their Romance
It is not clear exactly how AKA and Nelli Tembe first met and the circumstances that led to them falling in love are not known. However, they were first seen together in January 2020 after a video of them kissing and smooching inside a restaurant emerged. The video went viral and became the talk of the town because people thought AKA was still in a relationship with his ex-girlfriend and baby mama, DJ Zinhle at the time. So, they were curious to know the identity of the new woman he was with.
Towards the end of January, AKA shared a photo of Nelli on Instagram and got fans guessing who she was. However, it was not too long before everyone knew her identity. It was also clear that AKA was in a romantic relationship with the young woman. This confused some fans who thought he was still dating Zinhle. AKA later explained that his relationship with DJ Zinhle was long over.
Weeks later in February 2020, AKA went on Twitter to thank the person who took the video of him and Tembe kissing inside a restaurant and shared it online. According to him, whoever took the video did him one of the "biggest favors" by making the recording because it brought the attention of the world to his new lover. The rapper was clearly in love and was proud to say it.
Their romance blossomed and AKA continued sharing their photos on Instagram. In May 2020, the rapper posted a photo of him and Nelli Tembe stargazing into each other's eyes. He captioned the photo "cross my heart" and got fans excited with how much in love he was.
Both lovers continued showing love to each other and soon, fans began to compare Nelli Tembe and AKA's ex-lover, DJ Zinhle, with some claiming that Nelli was more beautiful and others saying it was the other way round. The debate raged for some time but was completely ignored by the lovers who were apparently concentrating on loving each other. At this time, Nelli Tembe had become one of the most talked-about celebrity partners in South Africa.
The lovers occasionally got social media talking with photos and videos of themselves publicly displaying affection for each other. For instance, in August 2020, AKA shared a video of himself and Nelli Tembe dancing together to a song right inside their home. It proved their chemistry.
It is noteworthy that there was a 10-year age gap between Nelli Tembe and AKA. While she was 22 years old, AKA was already 32 years old. However, this age difference did not mean anything to them. AKA would later explain that Nelli was a very mature person even though she was so young and that she wanted to be with someone who was old enough to be want to settle down with her. According to him, their age difference actually enhanced their relationship.
Throughout the year 2020, AKA and Nelli Tembe kept releasing photos and videos of themselves online and it was clear to everyone that both lovers were head-over-heels in love with each other.
On Christmas Day 2020, AKA shared a picture of Nelli clad in a green bikini and declared that 'all I want for Christmas is you'. At this point, some fans were already pointing that an engagement was on the way because the couple was too deep in love with each other for this not to happen as quickly as possible.
Their Engagement
Eventually, after being together for about a year, Nelli Tembe and AKA got engaged in 2021, taking their relationship to a whole new level. The rapper disclosed the information by sharing a photo of Nelli's hand showing her wearing an impressive engagement ring in February that year. It was a sparkling diamond ring befitting someone of her status.
AKA captioned the photo "21/02/21" meaning he popped the question on the 21st of February, 2021 and she said yes.
The photo caused quite a stir in South Africa with AKA's fans and other industry observers looking forward to the wedding. In fact, their wedding was already being billed as one of the most highly anticipated events in socialite circles in South Africa. The prospect of a beautiful Durbanite girl from a rich family getting married to one of South Africa's premier artists was too enticing. The engagement shut up many doubters who claimed that AKA was not being genuine in his romance with Nelli.
To show how serious he was about tying the knot with Nelli Tembe, AKA went ahead to pay the traditional "lobola" or the bride price to Tembe's family to secure her hand in marriage. He did this in March 2021, a few weeks after proposing. There was no more doubt that the couple was serious about settling down in holy matrimony.
On Easter Day, April 4, 2021, AKA and Nelli Tembe were seen together with friends and family spending time together and basking in the euphoria of the season. Their bond seemed to be really unbreakable and everything appeared perfect for the soon-to-be husband and wife.
Nelli Tembe Modeled For His Bhovamania Merchandise
Blessed with a gorgeous body, Nelli Tembe could have passed for a model any day, and she did model for AKA. In March and April 2021, the rapper began promoting his Bhovamania merchandise, a clothing brand he had launched. To promote the brand, he engaged Nelli to model for the brand and she did.
In several photos and videos, Nelli could be seen alongside AKA posing for photoshoots. On April 7, the rapper finally revealed that the Bhovamania merchandise had been released and was ready for purchase. The announcement came with photos of Nelli modeling some of the clothes.
On Saturday, the 11th of April 2021, AKA and his fiance had lunch with friends and also did some shopping ahead of his gig. Later that day, AKA shared some images and videos of himself and Nelli Tembe on his Insta Stories, showing them spending time together in Cape Town. The photos showed them doing a lot together, including going shopping and having a sweet night out.
The Heartbreaking Story Of How Nelli Tembe Died
On Sunday, the 11th day of April 2021, news emerged that Nelli Tembe had died. The news was not just shocking, it was unbelievable! This was especially because only the day before, AKA had shared photos and videos of himself and the young woman having a great time together. Everyone wondered what could have happened.
The news was completely heartbreaking, especially because Nelli was so young and had many prospects. Soon, details began to emerge about what transpired.
Nelli Tembe Allegedly Fell Off A Balcony
The first reports about what happened to Nelli Tembe claimed that she fell off a hotel balcony and died as a result. According to the reports, Nelli had lodged in the Pepperclub Hotel, a popular hotel in Cape Town with AKA on the night of April 10. They were both on the 10th floor of the building. However, in the early hours of April 11, Nelli fell from the balcony of their 10th-floor hotel lodge and died.
According to some witnesses who were at the scene of the incident, they heard a scream and then a 'loud doof' sound on the floor. They then heard a man calling security and crying. The man they were referring to is believed to have been AKA. Shawn Herbst, a Netcare 911 spokesperson later explained that when paramedics arrived at the scene of the incident, Nelli Tembe was in a very critical condition so the paramedic started a full life-support resuscitation procedure. Unfortunately, the young woman's injuries were too severe and she was declared dead soon after.
AKA Was 'Inconsolable'
Soon after her death was announced, Nelli Tembe's family released a joint statement with AKA's family to confirm her passing. In the statement, they expressed deep shock at the development as it was completely unanticipated and devastating.
The statement also revealed that AKA was utterly inconsolable at the time because he was in an even bigger shock than everyone else and that he was surrounded by family and closest friends who had gathered to console him. The statement also asked the public to give the family members some privacy and time to heal as they deal with the heartbreaking reality.
The statement confirming Nelli's death sparked another round of grief from well-wishers who couldn't believe that the hitherto vibrant and cheerful young lady had died such a horrific death.
AKA Reacts
After keeping quiet for more than one week following Nelli's death, AKA finally spoke up about the incident publicly. He released a statement on social media on April 23rd, stating that her death had taken a great toll on him emotionally and psychologically and that he is even more heartbroken at the unfulfilled life they had planned to live together.
Following his statement, fans of the rapper took to his comment section to console him and wish him well. His grief was understandable, considering the kind of love he had shared with Nelli.
Some Reports Claimed She Committed Suicide
Soon after Nelli Tembe died, some other kinds of reports started emerging claiming that she may have committed suicide and did not just fall off the balcony. Many fans agreed with this, explaining that one could not just fall off a balcony to their death except they did it deliberately.
Other reports claimed that AKA and Nelli Tembe had a violent altercation in their hotel room and that this may have driven her to kill herself. Before long, private videos began to emerge online showing that the relationship between AKA and Nelli was not as smooth as it was on Instagram. In one video, Nelli could be seen crying bitterly and screaming at AKA as friends try to hold her.
In another video, AKA is seen breaking down a door with a terrified Nelli Tembe heard pleading with him to calm down. However, AKA would have none of it as he successfully breaks down the door to reach her. Insinuations began to fly around social media that AKA may have driven Nelli to suicide because he was abusive towards her. The allegations were so much that AKA had to react again via social media.
He released a statement on May 8, 2021, to clear the air and accused people of trying to set a negative narrative to his character and admitted that he and Nelli enjoyed a beautiful and challenging relationship but denied having anything to do with her passing and pointed out that he had not been named a suspect and that he was cooperating with the police investigation.
Sometime later in May 2021, AKA granted an interview where he opened up and gave his own version of what happened during the last hours of his late fiance. According to him, the day before she died, they had some disagreements and decided to iron things out and talk about their relationship. He explained that while they were talking in their room at the Pepperclub Hotel, they got into an argument that continued into the early hours of the morning Nelli died.
AKA said after the argument got too serious, he decided to book himself into a separate room to avoid further altercation. However, things got more heated and she took off her ring and threw it at him. AKA said she also kind of threatened to jump off the balcony and kill herself. At this point, he decided to call the hotel security and then decided to leave the room and go into the bathroom. By the time he came out, Nelli wasn't in the room. He later found out she had jumped off the balcony to her death.
What Her Father Had To Say
In the heat of the debate whether or not Nelli Tembe committed suicide, her father spoke up about the matter. He stated categorically that his daughter was neither suicidal nor did she commit suicide. He said he was speaking up because he cannot allow an unfortunate narrative to go unchallenged and slammed the reports that claimed Nelli killed herself by jumping off the balcony.
He revealed that Nelli made him happy as a father and was single-minded in her pursuits. He asked people to mind what they said about the matter as too many people were speaking without understanding what really happened.
What Is The Outcome Of The Investigation?
Right after Nelli Tembe's death, the police began an investigation into the incident. The case was referred to the office of the Western Cape director of public prosecutions and the public expected some names to be mentioned as suspects in the case. However, no names were called in the case. In May 2021, some reports claimed that the case had been closed and was ruled a suicide.
However, in July 2021, the case was reopened and the docket was subsequently returned to the police for further investigation. The Western Cape NPA spokesperson Eric Ntabazalila explained that the case was returned to the police because further investigations were requested since this was a standard procedure for all matters where the deceased died of unnatural causes. The investigation is still ongoing at the moment.
Hopefully, in the near future, the final results of the investigation into the death will be released.