Nichole Beattie is a renowned scriptwriter whose meteoric rise to fame came about after masterminding the scripts for the popular TV show, The Walking Dead. Best known as the former wife of the reputable actor, Michael Rapaport who is mostly recognised for his appearances in Prison Break, Deep Blue Sea and The War at Home, Beattie has gone ahead to carve a niche for herself as one of the brilliant writers in America.
Besides being an accomplished writer, Nichole Beattie has also achieved a remarkable feat as a co-producer, as well as a producer and her production credits can be seen in the season one of the TV series, Prime Suspects alongside two episodes of the season three of The Walking Dead. Read on as we unravel more facts that you never knew about Michael Rapaport's former wife.
Nichole Beattie Biography
On the 19th of November 1976 in Minneapolis, Minnesota, United States of America, the reputable writer was born. Her mother is Melody Beattie, an accomplished American writer. She had one sibling, a younger brother named Shane who died at the age of 12. There is no available information with regards to her education.
Nichole Beattie began her career in the year 2000 and since then, she has written several screenplays for TV shows and movies. Her walk to stardom started when she penned down the scripts for the popular TV series, The Walking Dead. She is also known to have been the brain behind the scriptwriting of other movies and TV series such as Prime Suspect, The Bastard Executioner, Rubicon and the episode six of Sons of Anarchy season one.
In addition, Beattie has also teamed up with other movie producers to co-produce some TV shows including five episodes of the season one of Prime Suspect. As a result of her hard work and strong determination for success, Nichole Beattie became a film producer in addition to working as a scriptwriter.
She has gone ahead to depict her production abilities in multiple TV shows, most notably, the season three of The Walking Dead of which she produced two episodes. Beattie has made remarkable waves in the film industry through her various contributions as a scriptwriter and producer.
Her Family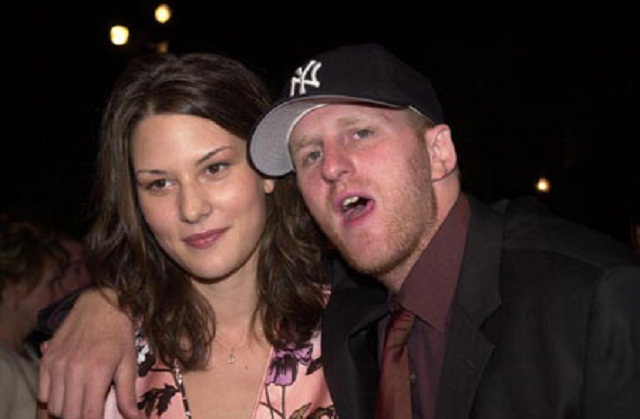 The adept producer was formerly married to the American actor, Michael Rapaport. The two exchanged marital vows in year 2000 and have two adorable sons together namely Julian Ali Rapaport and Maceo Shane Rapaport.
Nichole Beattie and her ex-husband signed the divorce papers in 2015 and the cause of the separation was cited to be irreconcilable differences as Beattie has sought for joint custody of her sons along with spousal payment. Currently, the scriptwriter is still single and has focused her energy in raising her two kids.
Facts About Michael Rapaport's Wife
1. Beattie's mother is a Famous Writer
The apt writer's mother, Melody Beattie is a well-known author who has written a total of fifteen books. She became famous for being the best selling author of Codependency No More which entails of her early life mishaps. The celebrated writer has graced popular TV shows as a guest including the Oprah Winfrey show.
2. Nichole Beattie's Ex-husband
Beattie was married to the famous actor, Michael Rapaport for 15 years and during that time she had been on the spotlight as a celebrity spouse. Michael Rapaport is famously known as an actor who has achieved a successful acting career having featured in up to sixty movies which have earned him an estimated net worth of about $12 million. He became publicly recognised as a result of  his appearances in Justified, Prison Break and Atypical.
3. Career Achievements
Following her excellent body of works as a writer and producer, Nichole Beattie gained a nomination for Best Writing in a Drama Series in the QFTA Television Awards as a result of her creative writing for The Walking Dead.
See Also: Thomas James Burris – Bio, Facts About Karen Carpenter's Husband
4.  Height
The dextrous scriptwriter is quite tall as she stands at a towering height of 5 feet 9 inches (1.75m). Her other body measurements are not available.
5. Nichole Beattie's Social Media Fame
The skillful writer has captured the attention of the public through her creative writing which had attributed to her huge number of followers on social media. Beattie has over six thousand followers on Twitter in addition to having close to a thousand Instagram followers at the time of this writing.