As a child, Nick Lachey spent several years agonizing over what career path to toe. He later rose to become a professional singer, songwriter, actor, and TV personality but it would be his personal life, rather than his professional strides, that would bring him the most fame.
Back in 2002, the singer tied the knot with superstar singer and actress, Jessica Simpson, and the duo promptly signed on to live out their marital life on the set of an MTV reality show. What followed was several ups and downs and the couple unsurprisingly called it quits after four years. Since then, they have maintained a respectful distance from each other but the public continues to pick through their time together.
His Days as a Member of 98 Degrees
Nick Lachey commenced his professional music career as a member of a quartet comprising of his two friends, Jeff Timmons and Justin Jeffre, as well as his younger brother, Drew Lachey. The ragtag group performed anywhere they could get a willing audience and by 1996, solidified their identity into 98 Degrees.
98 Degrees dropped their eponymous debut album in the year 1997. It didn't make much of an impact but one of its single, Invisible Man, made it to No. 12 on the Billboard Hot 100 Charts. In 1998, Lachey and his bandmates dropped their second album titled 98 Degrees and Rising and it performed so much better than the first. The album sold about four million copies and attained multiple platinum certifications. It also made the boys a household name throughout America.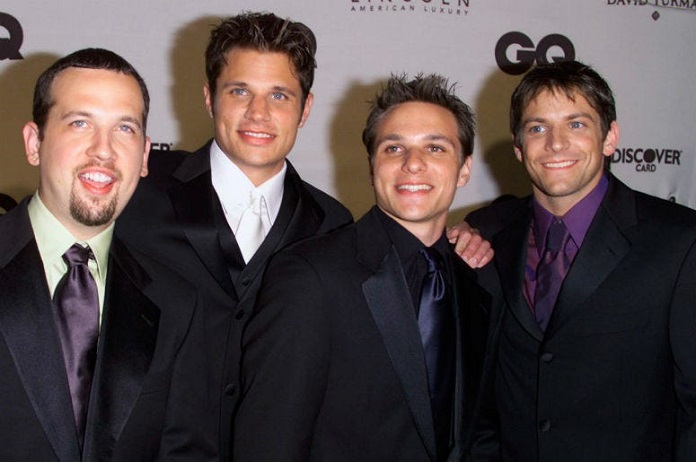 Following the success of 98 Degrees and Rising, Nick Lachey and his bandmates went on to drop two more albums, This Christmas (1999) and Revelation (2000) before he decided to go solo.
Tasting Success as a Solo Artiste
Having moved away from the pack, Nick Lachey dropped his first solo album, SoulO, in 2003. The album only managed about 170,000 copies in sales and it was officially dubbed a commercial failure. Undeterred by this disastrous first outing, Nick got back to work and dropped his sophomore solo effort, What's Left of Me, in 2006.
What's Left of Me showed he had more to offer as it was simply phenomenal. Buoyed by the title track as well as other singles such as I Can't Hate You Anymore and Resolution, it debuted at No. 2 on the Billboard 200 Albums Chart and sold about 500,000 copies (gold certification) in the US alone. It also charted in Australia as well as the UK and led Nick to embark on his first solo tour.
Since that magnificent year, Nick Lachey has gone on to drop two more albums, namely, A Father's Lullaby (2013) and Soundtrack of My Life (2014), which is a collection of several song covers used as movie soundtracks. Both failed to reach the lengths of What's Left of Me and one can only hope that the singer would do better in the future.
Exploring His Acting and TV Credits
Nick Lachey is not just endowed with musical talent but also acting abilities. The singer has featured in several Hollywood productions including Bewitched, One Tree Hill, American Dreams, Twins, Hawaii Five-Oh, Hope & Faith, and Charmed.
Charmed is a hit fantasy series about a trio of witches who use their powers for good. Lachey portrayed a character named Leslie St Claire and appeared in about 6 episodes of the show between 2004 and 2005.
The singer has equally deployed his charismatic good looks and charms to serve as the host of several TV shows. They include the NBA acapella singing competition, The Sing-Off; the VH1 daily morning news and pop culture show, Big Morning Buzz Live; and Nickelodeon's America's Most Musical Family.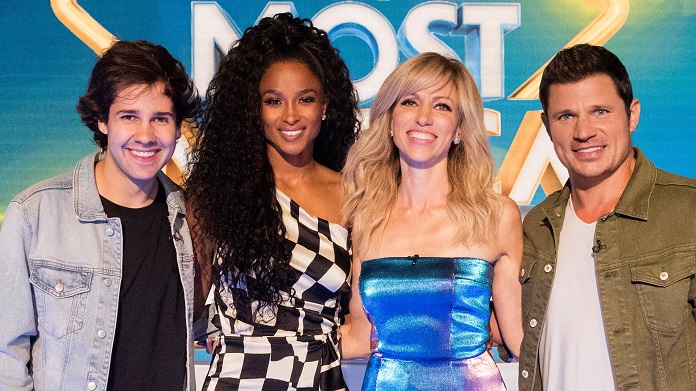 America's Most Musical Family is a reality music competition TV show in which talented families compete for a recording deal as well as a $250,000 price check. The show debuted in 2019.
Nick Lachey's Marriage and Divorce from Jessica Simpson
It is a given fact that Nick Lachey has accomplished much in his career but the truth remains that he would never have achieved the amount of fame that he has now if not for his marriage and eventual divorce from Jessica Simpson. It, therefore, does not come as a surprise that the ripples from that marriage have not died down.
Nick Lachey and Jessica Simpson first met each other through their shared manager in December 1998. They quickly took a shine to each other and by January the next year, they were an item. Their romance ran for about a year and four months before they broke up in April 2001. They subsequently reconciled five months later and by February 2002 got engaged. Their wedding later took place on the 26th of October 2002 in Texas.
It must be noted that Jessica's dad objected to this marriage as he felt that his daughter was too young for such a commitment, she was 22 while her groom was 30. The young love birds however stuck to their guns and the marriage became a reality. The Sr. Simpson had no choice but to accept reality and a few weeks later, he got wind of the fact that MTV was looking to air a reality TV series based on a couple.
He muted the idea to his daughter and her husband and they accepted it. The cameras started rolling just six weeks after the couple's wedding and in August 2003, the first episodes of Newlyweds: Nick and Jessica started airing. The show documented the couple's seemingly-perfect relationship as well as their glamorous lifestyle. It, therefore, proved to be a hit with fans and attracting millions of viewers. It also received the People's Choice award for the best reality TV series in 2005. Ironically, this was the same year that the couple announced their separation.
The Aftermath of Their Divorce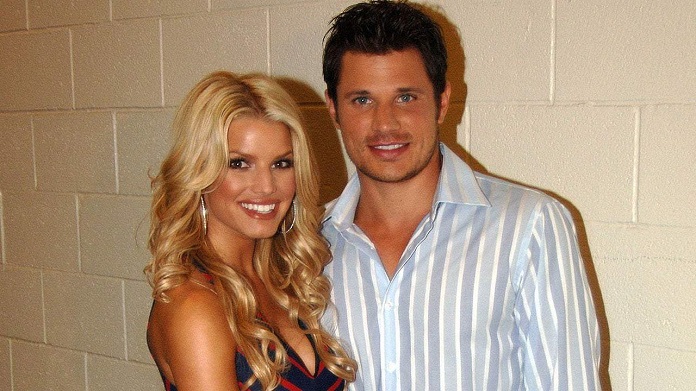 Nick Lachey and Jessica Simpson announced their separation in November 2005 and the next month, the actress filed for divorce. The divorce was finalized in June 2006 and Nick reportedly walked away with about $10 million as settlement.
Since that time, Nick has been mostly taciturn and it has been his ex-wife that has been dishing out the reason behind their divorce. In her 2020 memoir, Open Book, the actress stated that they were both too young for the commitment they made and focused their attention on trying to portray a perfect couple for the cameras. They didn't know how to be with each other once the cameras shut down and as such, nothing, not even counseling could save them.
Jessica also alluded to the fact that her ex was a mean drunk and would disappear on her for days. She however accepted that she equally had some share of the blame especially for her unhealthy jealousy tendencies in the marriage. Nick has chosen to take the high road and has not said anything bad about his ex's book. He has only maintained that he is happy for her and has moved on from the whole thing.
Building a Happy Family with Vanessa Minnillo
Nick Lachey has certainly moved on as he is happily married to former pageant queen-turned-TV personality, Vanessa Minnillo. He and Minnillo first crossed paths when she featured in the video for his 2006 hit song, What's Left of Me.
They subsequently commenced a relationship and got engaged in November 2010. The two tied the knot on the British Virgin Islands in July 2011 and have remained together ever since then. They have welcomed three kids named Camden John, Brooklyn Elisabeth, and Phoenix Roberts.
Lachey's bond with Vanessa has grown stronger over the years and both currently co-host the Netflix dating reality show, Love Is Blind. The show follows a group of 30 singles seeking to find love. They participate in ten days of blind speed dating and in the end, get engaged to their match.