Nicole Shanahan (born: 1985; Age: 38 years old) is the ex-wife of Google's co-founder, Sergey Brin. She is an American attorney, a research fellow at CodeX, founder and CEO of ClearAccessIP, and president of the Bia-Echo Foundation. Nicole Shanahan has a net worth estimated above $50 million.
More into her life and fame, Nicole allegedly had an affair with the world's richest man and the founder of Tesla, Elon Musk. Here's more about her.
Nicole Shanahan's Bio
AGE: 38 Years Old
BIRTHDAY: 1985
BIRTHPLACE: Oakland, California, United States
ETHNICITY: Mixed
MARITAL STATUS: Separated
HUSBAND: Sergey Brin (ex. 2018-2021)
EDUCATION: University of Puget Sound, Geneva Graduate Institute, National University of Singapore, Santa Clara University School of Law
Nicole Shanahan is From Oakland, California
Nicole Shanahan was born in Oakland, California, United States. It is widely reported that she was born in 1989 and is 34 years old, but there are indicators and reports from sources such as Daily Mail that state she was born in 1985 and is currently 38.
This date of birth (1985) may be evident in her report of freezing her embryo, just as many women in their "early 30s who are not ready to start a family". Going by this report, she froze her embryo in her early 30s and before 2018 when she had her child. If she was born in 1989, then she would have been 29 in 2018, and this age definitely contradicts her report.
However, if she was born in 1985, then she would have been 33 at the time (which tallies with her statement about freezing embryos in women in their early 30s).
She Has a Chinese Mother
Nicole was born to a Chinese mother who moved to America from China. Looking deeper into her childhood, she struggled in her early years as her parents were unemployed and had to depend on food stamps to survive.
By the time Nicole was 9 years old, her father was diagnosed with bipolar schizophrenia. She decided to help herself and her family by becoming a waitress at the age of 12.
Nicole Shanahan Has Various Educational Qualifications
Despite her early life difficulties, Nicole has been able to obtain different educational qualifications in America and Singapore. At 18 in 2003, she went to the University of Puget Sound, where she graduated with a BA in Asian Studies, Economics, and Mandarin Chinese in 2007.
Thereafter, the Chinese-American obtained a certificate in World Trade Organization (WTO) studies from the Geneva Graduate Institute in 2007. At the time, she was about 22 years old.
Six years after, in 2013, she added to her qualifications the J.D. Exchange, Global IP Trade & Chinese Law at the National University of Singapore. More to this, the ex-wife of Brin went to Santa Clara University School of Law.
Nicole Shanahan Has a Successful Career as a Lawyer and Businesswoman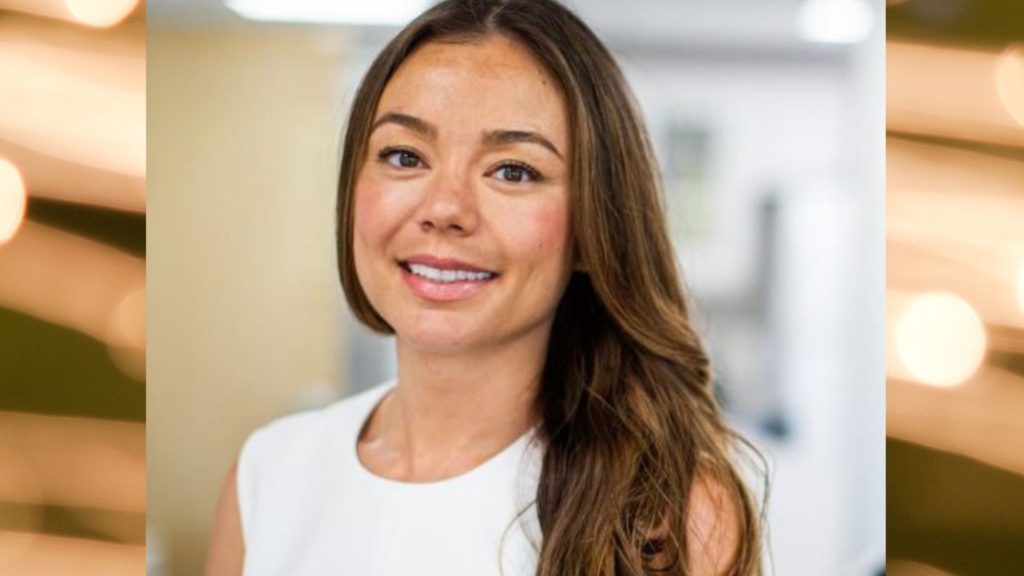 Nicole's career traces to different sectors and at different times. According to her LinkedIn page, she was an intern with Georgopolous and Economidis in 2006. Later in the same year, she added to her bag of experiences that of IP Paralegal at Aeon Law which was previously known as Axios Law Firm.
Furthermore, Nicole's earliest career opened her up to work as a consultant, patent specialist, IP paralegal, database specialist, and research assistant. She is also a fellow at CodeX – The Standford Center for Legal Information.
In 2013, Nicole took the route of entrepreneurship and further deepened herself in the world of technology when she founded ClearAccessIP, Inc. The company is saddled with the responsibility of developing an IP management solution that seeks to reduce the transaction costs associated with building. It also helps in managing and distributing patents and patent rights.
More to her career, the Chinese-American lawyer is the president of the Bia-Echo Foundation. The foundation is a leading one in accelerating social change and helps in bringing equity and justice among vital things in society.
Through it, Nicole has invested in sectors such as reproductive longevity and equality, criminal justice reform as well as a healthy and livable planet.
Nicole Shanahan Has a Net Worth of $50 Million
Nicole's net worth is estimated above $50 million. Although this net worth has been recorded by many sources, the lawyer cum businesswoman has not given any insight into how much wealth she has. Hence, it is basically estimated based on her career highlight, among other things.
She has had a thriving career over the years and has also explored the aspect of business and philanthropy. Looking deeply at how much she may have made from her career in law, she has held diverse positions and has earned differently from all of them.
While her exact earnings may not be known, legal consultants in America reportedly earn about $70,000 to $90,000 on average every year. Since she has held this position at Longan Law Firm, she may have earned this amount or more.
Moreso, her position as a patent specialist may have fetched her an annual salary above $60,000, per internet sources on the average salaries of patent specialists in the United States.
In the same vein, IP paralegals earn an average of $70,000 to $71,000 in the US, while database specialists and research assistants can have annual average salaries of $58,353-$76,543 and $36,000, respectively. Since Nicole has held both positions, she may have enjoyed part of these salaries (estimation), and they have equally added to her fortune and net worth.
Looking at Nicole's Net Worth Through Her Businesses and Philanthropy
As earlier stated, Brin's ex-wife has paved a way for herself as a businesswoman, and this has added to her $50 million estimated net worth. Through her patent and valuation, and management company, ClearAccessIP, it is recorded that she recorded a total funding amount of $4.7 million.
Crunch Base has also reported that the company was acquired by IPwe for an undisclosed amount in 2020. Since the company has been able to record millions, it is no surprise that it may have been acquired for several millions of dollars.
Focusing on her Foundation, Bia-Echo, Shanahan gave $100 million to programs that help women become pregnant in their later lives.
Nicole's Marriage to Brin and How She's Demanding for a $1 Billion Divorce Settlement
Nicole Shanahan, who was allegedly married to Jeremy Asher Kranz, met Sergey Brin in 2015 at a yoga conference after her first marriage failed. About 3 years later, on November 7, 2018, they became married and welcomed a daughter.
Nonetheless, the former couple separated in December 2021, and Sergey filed for divorce in January 2022. According to several reports, the reason for the split is due to cheating by Nicole with billionaire and father of 10, Elon Musk.
In several reports of the alleged cheating, Nicole and Musk had a fling during Art Basel in early December 2021. To compound the story, Sergey and the Tesla founder Musk have been friends for a long time.
Their close relationship started as far back as before Musk became one of the richest men on earth. Nicole's ex is reportedly one of the initial investors of Tesla and had given Musk $500,000 in 2008 when his company was facing a financial crisis. He equally was said to have given Elon shelter when he was going through rough times with divorce.
In any case, and despite the compounding issues that surround the cheating allegation, Elon Musk has denied any knowledge of it and even claimed that he and Sergey were still friends even after his marital crash.
Nevertheless, the issue has been controversial as there are claims that Elon had asked Sergey for forgiveness, and Brin publicly accepted.
Focusing on the divorce and the money that may come out of it, it has been recorded that Nicole is asking for $1 billion as a divorce settlement. The news further claims that although Nicole signed a prenup, it was done under duress as she was pregnant with the former couple's only child.
This amount is about a little fraction of Sergey's $96 billion net worth. At the time they married in 2015, Sergey Brin boasted a $55 billion net worth.
Prior to the marriage and divorce, Sergey had lost his $7 million home, among other divorce settlements, to his first wife, Anne Wojcicki, a biotech analyst. The former couple was married in 2007, had 2 kids in 2008 and 2011, and were divorced in 2015.