In the entertainment and sports world today, many Americans who are of Nigerian descent have carved out a niche for themselves thereby attaining celebrity status. Nigerians who are known to travel far and wide, have not only survived in any country they set their foot upon but have also successfully dominated in various career fields. Some have become prominent musicians, actors, entrepreneurs, models, athletes, and journalists, to mention a few.
People like Chiwetel Ejiofor and David Oyelowo are some of the more recognizable faces of Nigerian descent, however, even though they have worked for a very long time in Hollywood, their allegiance is more to Britain than America. Here is a list of other celebrities that are directly linked to America.
10 Famous Nigerian American Celebrities
1. Uzo Aduba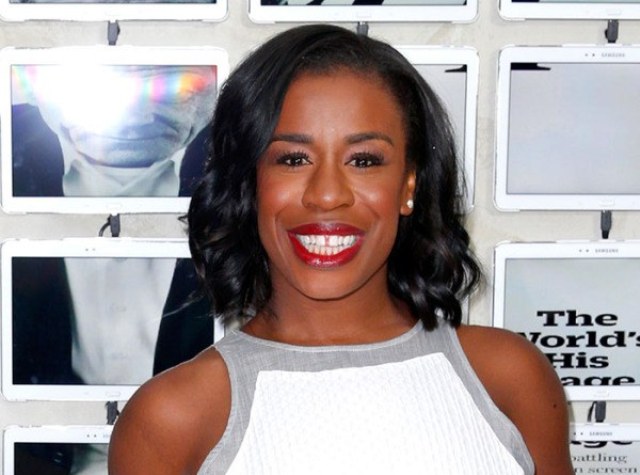 Uzoamaka Nwanneka Aduba, popularly known as Uzo Aduba, was born to American parents of Nigerian Igbo origin in Boston, Massachusetts, United States. She is an accomplished American actress who is best recognized for her roles as Suzanne Warren in the TV series Orange Is the New Black, and as the character of Officer Kubritz in the animated TV series 3Below: Tales of Arcadia.
Uzo's other acting credits include voice roles in Miraculous: Tales of Ladybug & Cat Noir, Steven Universe, My Little Pony: The Movie, among others. For her work, she has claimed a handful of awards including Critics' Choice Television Awards, Primetime Emmy Awards, and Screen Actors Guild Awards.
2. Nnamdi Asomugha
Nigerian-American actor, producer, and former American football cornerback Nnamdi Asomugha was born in Lafayette, Louisiana, United States, and was raised by his Nigerian Igbo parents in Los Angeles, California. He played for NFL franchises like the Oakland Raiders, Philadelphia Eagles and San Francisco 49ers.
As an actor, Asomugha has featured in movies and TV series such as Fire with Fire, Beast of the Nation, Hello, My Name Is Doris, Crown Heights, The Game, Leverage. He also served as the producer of Crown Heights and Beast of the Nation. The Walter Payton Man of the Year Award Winner has also received other awards such as The President's Volunteer Service Award and Sports Illustrated 2008 Sportsman of the Year Award.
3. Wale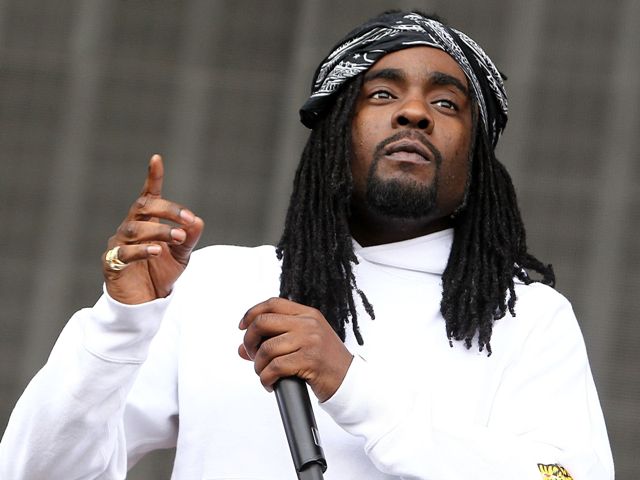 Olubowale Victor Akintimehin, professionally known as Wale, was born to his Nigerian parents who are of Yoruba ethnicity in Northwest Washington DC, United States. The Nigerian-American rapper first garnered fame with the release of his single 'Dig Dug (Shake It)' which gained him local and global recognition as he became popular in his home country. He has collaborated with Nigerian singers like Olamide and WizKid. For his work, Wale has under his belt awards like the BET Hip Hop Awards, Nigeria Entertainment Awards, and Soul Train Awards.
4. Gbenga Akinnagbe
Olugbenga Enitan Temitope Akinnagbe, prominently known with his professional name Gbenga Akinnagbe, is an American actor and writer born in Washington DC, the United States to Yoruba, Nigerian parents. He is a cousin to rapper Wale.
Gbenga shot to fame following his portrayal of Chris Partlow in the TV series The Wire and Larry Brown in the series The Deuce. He has further starred in movies and series such as Fort Bliss, Independence Day: Resurgence, Detroit, The Sun is Also a Star, Barbershop, The Good Wife, 24: Live Another Day, and others.
5. Jidenna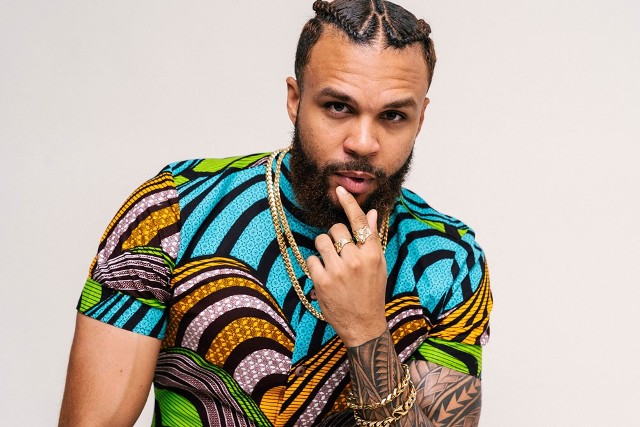 Jidenna Theodore Mobisson, mononymously known as Jidenna, is an American rapper, record producer and songwriter. The Nigerian American celebrity is from the South-Eastern part of Nigeria in Imo State although he was born in Wisconsin Rapids, Wisconsin, United States.
Following the release of his two singles titled 'Classic Man' and 'Yoga' in 2015, Jidenna dropped his debut album 'The Chief' in 2017 and it charted at No. 38 on Billboard 200. His second studio album, '85 to Africa' was released in August 2019 and was charted at No. 112 on Billboard 200. The Grammy Award nominee is a recipient of four Soul Train Music Awards.
6. Rosalyn Gold-Onwude
Rosalyn Gold-Onwude is a New York-born sportscaster whose father is a Nigerian while her mother is Russian. She has famously worked for ESPN as a fill-in host for the program First Take. She previously worked as a basketball analyst who called games on the Pac-12 Network, NBA TV, NBA on TNT and WNBA's New York Liberty on MSG. The former college basketball player has also served as a reporter for Golden State Warriors and the San Francisco 49ers.
7. Kimberly Anyadike
Kimberly Anyadike is a pilot who became the youngest African American woman to complete a transcontinental flight across the United States from Los Angeles, California to Newport News, Virginia at the age of 15 in 2009. The Nigerian American celebrity was born to Nigerian Igbo parents in Compton, California, United States. Following her achievements, she was honored with the first Young Aviator's Award from the Tuskegee Airmen.
8. Ngo Okafor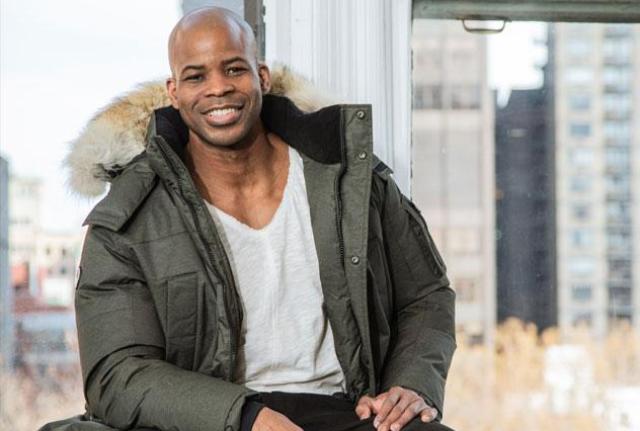 Professionally known as Ngo Okafor, Ngoli Onyeka Okafor, a native of Anambra State, Nigeria was born in Framingham, Massachusetts, United States. He is an actor, model and retired boxer who has the unofficial title of being the most downloaded black male model on the internet.
Ngo has appeared on the cover of top-notch magazines like The Source, Vogue, Fortune, W and ESPN Magazine. He is a two time Golden Gloves champion whose acting credits include Phat Girlz, Oxford Gardens, True Story and Law & Order: Special Victims Unit.
9. Nneka Ogwumike
Another Nigerian American celebrity from the sporting world is Nnemkadi "Nneka" Ogwumike, a basketball player who is currently associated with the Los Angeles Sparks of the Women's National Basketball Association. Nneka was born in Tomball, Texas and was drafted number 1 overall in the 2012 WNBA Draft. She is the elder sister of Chimney Ogwumike who plays for the same WNBA franchise.
In 2016, Nneka became the President of the WNBA Players Association. Her career achievements include 2016 WNBA Most Valuable Player, 2016 WNBA Champion, 6 time WNBA All-Star, and 2017 Euroleague Champion and others.
10. Antonia Okafor
Antonia Okafor is the Chief Executive Officer of EmPOWERed 2A. She is famously known as an American gun rights advocate, beauty queen, conservative activist, and TV personality. She was born to Nigerian Igbo parents in Carrollton, Texas, United States.
Antonia also works as a political analyst, news commentator, and public relations expert who has appeared as a contributor on Fox News, BBC, CNN, Al Jazeera, and others. The written works of the Nigerian American celebrity have gained publication on the New York Times, NBC Universal, and The Hill.