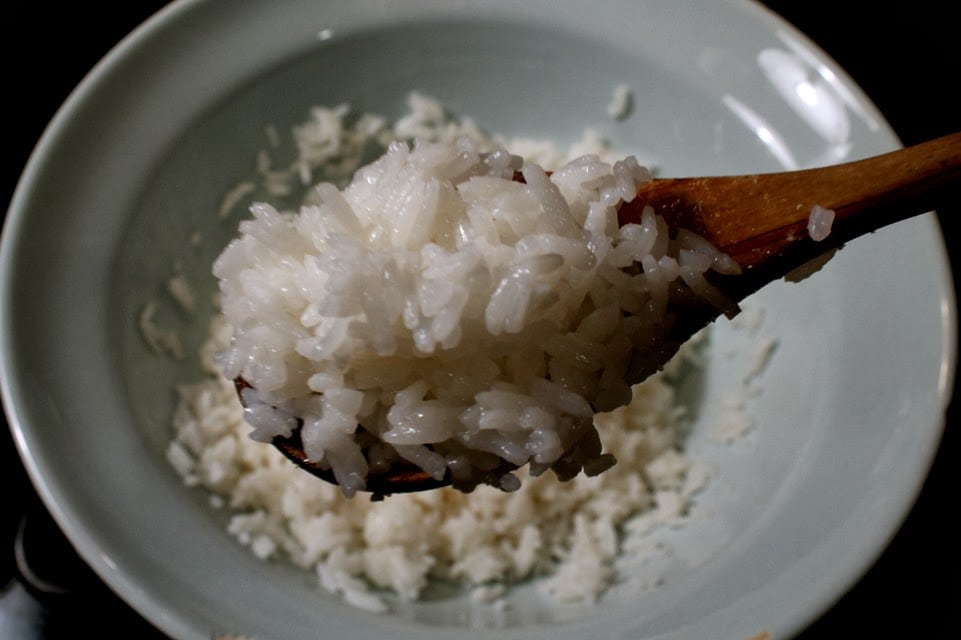 Could we be safe to say that there is bad blood existing between China and Africans? The thought comes to mind because China has been in the black book of many African countries with respect to reported adulterated edible products being shipped to the continent by the Chinese.
It has been reported that imported rice in Nigeria may contain a mixture of unhealthy rice grains popularly called plastic rice.  Worse still there seems to be unofficial news that the rice supplies in Nigeria could contain "plastic rice". Plastic rice is said to be formed from potatoes and molded into rice shapes with chemicals.
These came after information was rife that the Nigerian Customs Service (NCS) uncovered bags of the dreaded plastic rice at a warehouse in Ikeja, Lagos. According to reports, over 100 bags of rice were seized with each weighing about 25 kg.
According to Lagos Customs Chief Haruna Mamudu, the rice which was intended to be sold during the yuletide was very sticky when it was boiled, showing signs of hazardousness. The rice in question was branded as 'best tomato' and had no manufacture date or expiry date.
Nigeria Bans Rice Importation
Rice is a Nigerian staple. With the economic recession, the price of the staple food had tripled.
Following a reported ban on rice importation in the country, many efforts have gone into the local production of the staple food in order to make it affordable for Nigerians. Africa's richest man Aliko Dangote who is also the biggest rice investor in Africa made his own contributions to that respect.
It would be recalled that the business mogul had frowned at the importation of genetically modified (GMO) rice because of its bad health effects. GMO rice grains are genetically engineered, in other words, they have their original DNA altered.
While efforts to promote locally made rice is being made by the government, the move has however led to shortages and skyrocketing inflation of rice. This is because no adequate resources have been made available to farmers to achieve the aim. A viral report some time ago revealed that Nigeria's minimum wage of N18,000 could no longer buy a bag of rice which has sky-rocketed to N25,000 a bag.
This shortage and inflation have given more room for rice trafficking, which explains how plastic rice came into the country in the first place.
Call it business propaganda but it is worth it to be cautious of what we ingest.
Here are the 6 ways that can help you know when you are eating the real thing and when you are not:
1. Fire Test:
As the name implies, the fake rice is 'plastic'. Burn a few grains and if they are inflammable, that's a proof your rice is not the natural one.
2.Water Test:
Add water to a glass containing some grains and stir, if they all settle underneath the water, the rice is real; but if it floats, it is unsafe for consumption.
3. Granulation Test:
Granulated rice grains should give you a somewhat white color. Yellow discoloration indicates otherwise.
4. Oil Test:
Drop rice grains into heated oil; If they are fake, they will melt in the oil, stick together or get glued to the bottom of the pan.
5. Mold Test:
Boil the rice and leave for 2-3 days. With the weather reaction, there should be molds forming on the cooked rice. If after days (without preservation) the rice has no mold, it is plastic rice.
6. Boiling Test:
Plastic rice forms a thick layer while boiling them, real rice does not.
It is important to note that it is not rice made from plastic as many have interpreted it to be. Rather it is an adulterated rice so contaminated that it is unsafe for consumption.
China's Reputation in Africa
Before the plastic rice rigmarole, another event which further affected the already tarnished reputation of the Chinese in Africa was the report of dead bodies being processed and corned beef and sold in Africa.
The reports which turned out to be rumors started after the Zambian press quoted alleged sources from Chinese meat factories. However, the reports were later debunked by Chinese Ambassador to Zambia, Yang Youmong who said the rumors were circulated by those wishing to destroy the partnership between China and Zambia.