The saying that an apple does not fall far from the tree is interestingly so for Nikolas Cruz. Although he was adopted and raised from birth by who had no criminal record to their name, Nikolas Cruz still exhibited violence tendencies right from his young age – a trait, he most probably got from his 62-year-old criminal biological mother – Brenda Woodard, who has been arrested severally on different charges ranging from battery, bulgary, possessions of weapon, and hard drugs. Let us taken a closer look at the person of Nikolas Cruz, his upbringing, family history, girlfriend and other facts about him.
Nikolas Cruz' Biography (Ethnicity)
Nikolas Jacob Cruz was born to Brenda Norma Woodward on the 24th of September, 1998 in Florida but was immediately adopted along with his younger half-brother, by Roger and Lynda Cruz. He has as 2 half siblings; Danielle Woodard and Zachary Cruz. He and Zachary were raised by Lynda after her husband, Roger, died from a cardiac arrest when Cruz was just 5 years old. Nikolas was diagnosed with autism as a child and he had a difficult childhood.
Nikolas was once a student of the Douglas High School, Parkland, but he was expelled from the school. There are different accounts of why he was really expelled. One of the accounts says he fought with the new boyfriend of his ex-girlfriend while another account said he was found in possession of a knife, and bullets on his backpack; but whichever account is right, one fact is true, Nikolas loved to play with weapons like knives and guns.
Despite the care Cruz got under his foster parents, he still had anger issues and penchants for violence right from his young age. He was alleged to have pulled out a gun on Lynda Cruz's head when an argument ensued between them and he was also said to have threatened his own younger half-brother with a gun over a jar of Nutella. His violent act was extended to the public, their neighbors' pets and domestic animals suffered the anger of the young man.
His condition took a turn for the worst, after the death of his foster mother as he moved in with the Deschamps in a trailer house in Lantana along with his brother Zack. The loss of his foster mother affected his mental health and even though he was registered to a mental facility for treatment, he did not follow through his treatment. He stopped taking his medications and quit counseling sessions which saw him act abnormally, resulting in frequent calls being made to the law enforcement officers on his account – about 23 times.
He reiterated his desire to be a school shooter and posted his guns and knives on social media but the law enforcement failed to take the signal as a warning a swing to action. On 14th February 2018, the erratic and impulsive Nickolas Cruz struck, carrying out his evil design as he opened fire on students and staff with the AR-15 rifle he bought a year before, at Coral Springs, Florida – a place known as Sunrise Tactical. As he sprayed bullets along the hallways and on the school grounds, he wasted 14 students and 3 teachers in one fell swoop, while he left many others, severely wounded from the dastard act.
When pandemonium broke out, he quickly slipped away, abandoning his gun and remaining machines at the school grounds, melting into the crowd of students, before the long arm of the law finally caught up with him, around Coral Springs where he probably went to cool off.
The event was widely condemned by the Senator representing Florida, Marco Rubio. Governor Rick Scott also swung into action and reviewed the gun possession laws of the state and President Donald Trump also condemn the act and appeal to people with mental illnesses to report to the health facility for treatment to forestall future occurrence.
His Parents and Brother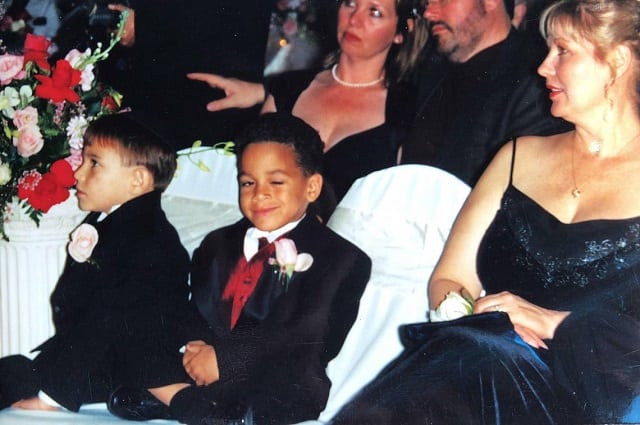 Brenda Norma Woodward is Nikolas Cruz' birth mother; his biological father is not known. Brenda was born in 1956 and she has been at loggerheads with the law since her teenage years. She has been incarcerated not less than 28 times for various crimes. He also has another older half-sister Danielle Woodard, who also is locked up in jail for drug, violence and other criminal related offenses.
His adopted parents are Roger Cruz and Lynda Cruz who adopted Nikolas (and his half-brother, Zachary). While Roger died of a heart attack, Lynda later died of pneumonia on the 1st of November 2017, leaving her foster sons without a caregiver in the world.
Zachary Cruz is the half-brother Nikolas Cruz and was diagnosed with Attention Deficit Hyperactivity Disorder (ADHD) at an early age. He has had his own fair share of emotional and relationship breakdown with his older brother in the past but his escape from it all was his love for skateboarding. He was taken into custody and placed under scrutiny after his brother's shooting incident.
Girlfriend
Nikolas had a girlfriend named Emily, whom he was obsessed with, that he could do anything for her. However, along with the line, their relationship became abusive and she had to call it quits. This irked him a great deal that he issued death threats to her and new boyfriend, even on her social media handle. Not satisfied with that, he extended the threat to Emily's family.
Nikolas Cruz' Sentencing
Nikolas was arrested and interrogated and a clip of his confessory interview was released by the police. The interview lasted about 6 hours and 30 minutes, where he confessed to the crime and stated that he heard voices in his head telling him what to do. After routine medical examinations, he was locked up in jail on the 15th of February 2018. The appointed defense lawyer, Melisa McNeill, the Broward County Assistant Public Defender, said that Nikolas Cruz regrets his actions terribly after the 17 count charges were read out to him.
He needs at least a jury member to pity him and buy into his argument so as to escape the death penalty. We wait to see how they argue out his case out as his death penalty trial has been delayed in 2020.