You've heard about wrestlers, musicians and sportspeople transitioning into the acting scene. What seems like a rarity however is servicemen and woman, making such a dramatic career change. Of that tiny percentage is Mat Best; one of America's finest actors, comedians, writers, director, and YouTubers. As Mat acknowledged, however, he wouldn't have gotten here without the support of his ever-present partner in life and work, his wife Noelle Best. Noelle Best may not be known for so much, nevertheless, her staunch support for Mat has made her feature on his MBest11x YouTube channel and in his original comedic sketches. Let's find out more about her.
Who Is Noelle Best?
Noelle Best was born in Minneapolis, Minnesota, the United States, on December 25, 1984. That's just about how much we know about her; as there are no details about her childhood, early education, siblings, parents or what they do for a living. She was raised in Minneapolis where she attended elementary school. She soon became a social media influencer herself after building a strong online brand beginning in 2015.
Her husband, on the other hand, was born in El Paso, Texas on October 2, 1985, into a family of mostly military personnel. His father and two elder brothers all served in the United States Marine Corps. Although born in Texas, Best, alongside his two older siblings, spent his early life in Santa Barbara, California. Growing up, Mat Best also nursed the ambition of being a marine but later resorted to be a ranger instead. In 2002, when he clocked 17, Best enlisted as a ranger and a year later, he was deployed to Mosul. In the years that followed, he was deployed up to five times to Afghanistan and Iraq with the 2nd Ranger Battalion and 75th Regiment. He later served as a contractor for the CIA and served in various capacities. After five years serving with the CIA; Best obtained a Bachelor's degree in Liberal Arts.
He ventured into comedy for the first time in 2012 and the incredible responses he got made him begin in earnest. After the release and subsequent success of his famous video titled How to be an Operator, YouTube became his playground. Since that time, a great number of his videos have hit millions of views some of which include; Dumb Sh*t Guys Do, Epic Rap Battle: Special Forces Vs MARSOC, You Might Be a Vegetarian If…, How to be a Cross Fitter, among others. Not left out of this is his wife, Noelle Best who, herself, commands a huge following on social media and appears in a number of his comedic skits. Here are a few interesting facts to know about her.
Interesting Facts To Know About Mat Best's Wife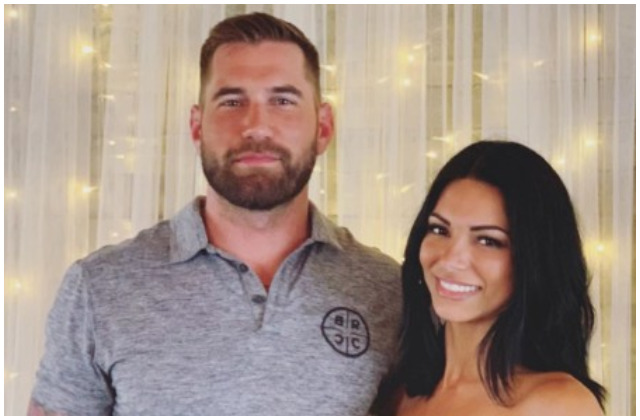 1. Net Worth
As of 2019 sources put Noelle Best's net worth at a range of $500k to $1 million – much of which has come from her social media venture. Although it's not certain how much she earns yearly, there's no doubt the Minnesota-born is carting home some good pay. By marriage, Noelle Best is also privy to her husband's $2 million net worth. 
2. Marrying Best 
It's not clear how they both met, neither have the couple divulged much information about their dating history. However, from the chemistry denotable in their videos and interaction, it's safe to say they have been a couple for a pretty long time. They were married on July 5, 2017. So far, there hasn't been any announcement about the couple expecting a baby. When that comes up, we're sure to put it out for you.
 3. Co-Manager of The Best ventures
Noelle Best and her husband run several ventures. Mat is CEO of Article 15 Clothing; a clothing and lifestyle brand targeted for the veteran and second amendment community in the United States. He also runs Leadslinger's Whiskey; a venture born out of Article 15. Noelle also helped her husband run his Black Rifle Coffee brand. 
4. Social media following
Noelle Best is quite active on social media. However, she is most active on Instagram where she has a following of over 100k. Her Facebook page also has a following of over 10k. 
See also: Ali Saunders-6 Things To Know About Madison Bumgarner's Wife
5. She is a Fitness Junkie
Noelle Best is so much into gyming and exercising. She once posted on her Facebook page that the only reason she loves to exercise is that she loves food.