Recently, 59-year-old former Saturday Night Live stand-up comic Norm MacDonald caused a not-so-funny stir when he expressed his personal opinion about the #MeToo movement speaking in defense of Louis CK and Roseanne Barr. Following the backlash of his actions, he is diligently doing damage control for his questionable opinion by posting a public apology on Twitter.
Consequent of his actions also, the SNL host had to cancel on his September 14th edition of The Tonight Show Starring Jim Fallon. If you don't know about Norm Macdonald, here is some information to help you know the standup comedian better.
Who is Norm MacDonald?
The Canadian actor, stand-up comedian, and writer was born on the 17th of October 1959 in Quebec City, Quebec, Canada. His career in comedy took off when he began to do stand-up comedy performances in clubs and was largely influenced by Bob Hope, Bob Newhart, and Dennis Miller, among others.
As he became more popular, Norm MacDonald was opportune to appear in Just for Laughs in the year 1987. He moved into the big league when he relocated to the city of Los Angeles in the United States where he landed a job as a writer for the TV program called Roseanne. Thereafter, Norm became part of NBC's Saturday Night Live (SNL) in the year 1993 and played an active part as a member of the show's crew.
He efficiently mimicked prominent actors, artists and TV personalities, an act which audience found extremely hilarious. Norm MacDonald anchored the mock news report session of the night show tagged Weekend Update where delivered comments and news about prison rape, drugs, prostitution, and the likes. Entertainment icons were often the butt of his sarcastic comic remarks.
However, he was dismissed from the funny news of the SNL in 1997 for lack of humor in his remarks. His final appearance on the SNL was in 1998 where he featured as a host of a fake TV show called Who is More Grizzled? Norm MacDonald also made his mark as an actor in 1998 when he appeared in the film Dirty Work (1998). The same year, he also played the voice character of Lucky the Dog in Eddy Murphy's Dr. Dolittle. A role he continued in the 2001 and 2006 sequels of the movie.
He worked with the ABC Network sitcom The Norm Show from 1999 to 2001 where he played Norm Henderson a former National Hockey League Player facing a life ban over gambling and tax evasion.
In  November 2000, the Canadian actor/comedian won $500,000 in the Who Wants To Be A Millionaire for Paul Newman's Charity Camp. He was the voice of Norm the Genie in The Fairly of Odd Parents from 2004 -2005, Buster the Fox in Christmas is Here Again in 2007. In 2010, he appeared frequently on The Tonight Show with Conan O'Brien and also featured in four chapters of The Middle the same year.
He released an album titled Ridiculous in 2006 and followed it up with Me Doing Standup in 2011 and Hitler's Dog, Gossip and Trickery in 2017. He has also published his autobiography in 2016 which was later nominated for Best Humor, by Good Reads Choice Awards.
The highlight of Norm's career was as the anchor of Weekend Update in the Saturday Night Live Show. He was nominated in the CableAce Awards in 1993 as well as 1997 Online Film & Television Associated Awards. He won the Canadian Screen Awards 2016 and 2017 and is rated among the 100 Grates Stand-ups of All Time by Comedy Central.
How Much Is He Worth?
Norm Macdonald made his money from featuring in television shows and hosting many more shows. He is also an author, an actor and a voice-over character for animation movies. He regarded as one of the most popular TV personalities have appeared a total of 97 episodes of SNL. His estimated net worth is pegged to $2 million.
Parents
The Canadian actor, comedian, and writer was born Norman Gene Macdonald to Percy and Fern Macdonald in Quebec City, Quebec, Canada. Both of his parents were teachers, however, his father served in the Canadian Army in the Second World War and was involved in liberating the Netherlands. He has two brothers Leslie and Neil; Neil Macdonald is a journalist with CBC.
Details of His Wife and Son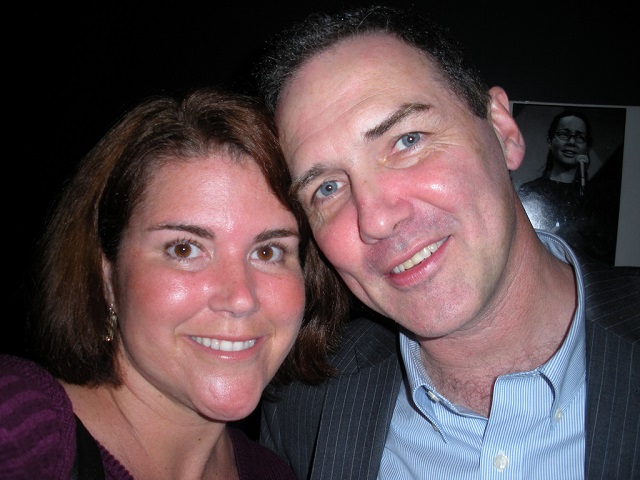 Norm Macdonald is a divorcee; he and his ex-wife Connie Vaillancourt parted ways after 8 years of marriage in 1996 and the couple had a son in the course of their marriage named Dylan who was born in 1993. He was also romantically involved with Elle MacPherson in 1997, before they broke up in 1998.
The 6 feet 1 inch tall, MacDonald is a habitual gambler. He revealed that his addiction to gambling dates back to when he won a six-figure amount on the crap table in Atlantic City. He confessed to having lost a very huge amount of money to gambling on three notable occasions, losing as much as $400,000 in one sitting.