NU'EST was a South Korean boy band made up of five members named JR, Aron, Baekho, Minhyun and Ren.
South Korean music agency, Pledis Entertainment has been releasing wave-making bands in recent years. Among them was NU'EST, a five-member boy group which the agency created from Pledis Boys in 2012. The NU'EST quintet debuted as a K-pop group on the 15th of March, 2012 with a single titled "Face" on Mnet's M! Countdown.
Afterward, the band gradually grew and diversified to include other music genres such as dance-pop, electro R&B, fantasy, and ballad, among others. Exactly ten years later, the group disbanded after Aron, JR, and Ren left Pledis Entertainment following the expiration of their 10-year contract. Meanwhile, how much do you know the former members of the South Korean band?
| | | | |
| --- | --- | --- | --- |
| Member | Date of Birth | Age | Position |
|  JR | June 8, 1995 | 28 Years Old | Leader, Main Rapper, Main Dancer, Face of the Group, Vocalist |
| Aron | May 21, 1993 | 30 Years Old | Lead Rapper, Lead Dancer, Sub Vocalist |
| Baekho | July 21, 1995 | 28 Years Old | Main Vocalist |
| Minhyun | August 9, 1995 | 28 Years Old | Lead Vocalist, Visual |
| Ren  | November 3, 1995 | 27 Years Old | Sub Vocalist, Maknae |
NU'EST Members Profile
Nu'est members comprise JR, Aron, Baekho, Minhyun, and Ren. Here are their individual updated profiles.
JR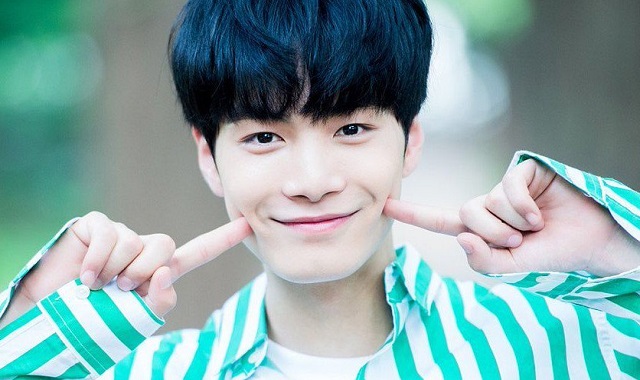 Nu'est's JR is a South Korean singer, rapper and actor who served on the band as a vocalist, main rapper, main dancer and visual. JR, who was the leader of Nu'est, was born as Kim Jong-hyun on 8th June 1995 in Gangneung, Gangwon-do, South Korea.
JR is also a multi-instrumentalist, having skills in piano, saxophone, tuba, drums, flute, trombone, and clarinet. Prior to debuting with Nu'est, he appeared in the music video of Orange Caramel's "Bangkok City" as well as Uee's solo song "Sok Sok Sok".
Aron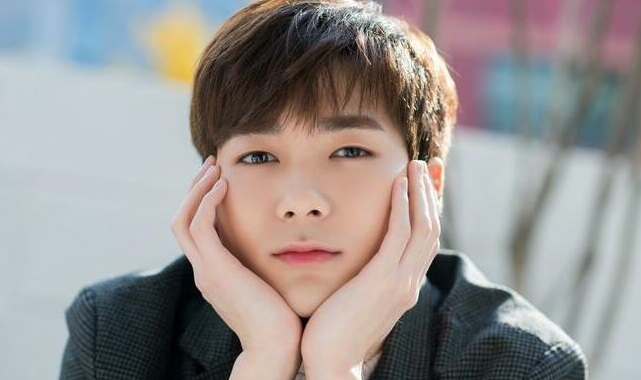 Aron was a vocalist, lead rapper, and lead dancer on Nu'est. He was born on 21st May 1993, making him the oldest member of the band. Aron was born as Aaron Kwak in Los Angeles, California, U.S.A where he also grew up. He is, therefore, of dual nationality with both Korean and American citizenship. He initially spoke only English but learned Korean on returning to the country.
Although Aron is very brilliant academically, he abandoned his admission into the New York University to pursue his passion for music. When Pledis auditioned in LA, he immediately earned a top spot without much ado. Aron also works as a DJ and he appeared in that capacity on Arirang's Music Access from 2013 to 2015.
Baekho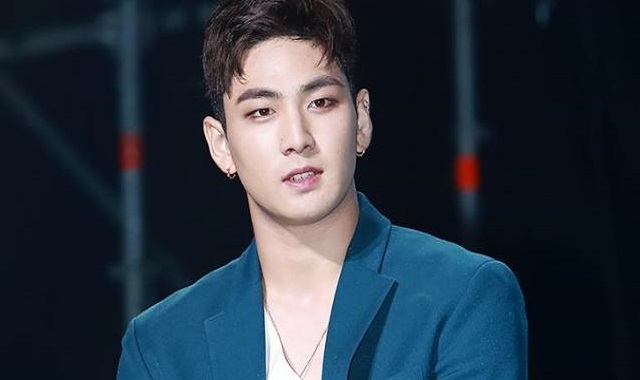 Born on 21st July 1995 as Kang Dong-ho, Baekho is a South Korean singer, songwriter/composer and actor most popular for being the main vocalist of Nu'est. He also served as the vocal director for the SK girl group, PRISTIN for their debut mini-album. Before debuting with Nu'est, Baekho appeared in the Music Video of After School's "Play Ur Love".
In 2014, he underwent a surgery to get rid of vocal fold nodules that were developing in his vocal tract. Consequently, he could not feature in his band's digital single "I'm Bad" which they released early in 2015 as he was recovering from the operation at the time they made the song. Baekho also studied at the Paekche Institute of the Arts.
Minhyun
Minhyun is a South Korean singer, songwriter and composer who served as a lead vocalist and visual on Nu'est. He was born Hwang Min Hyun on 9th August 1995. Per Kprofiles, Minhyun is the cleanest and most caring member of the band with his hobbies being organizing and tidying up. He was one of the four Nu'est members that participated in Produce 101 Season 2 in 2017. He finished among the top 11 in the show's finale and so earned a spot on CJ E&M' 11-member boy group, Wanna One.
Minhyun promoted for Wanna One for a period of a year and a half, only returning to NU'EST after the band's final concert concluded on 27th January 2019. Minhyun also attended the Seoul School of Performing Arts. Prior to joining Nu'est, he gained considerable prominence for featuring in the Music Video of Orange Caramel's single, "Shanghai Romance".
Ren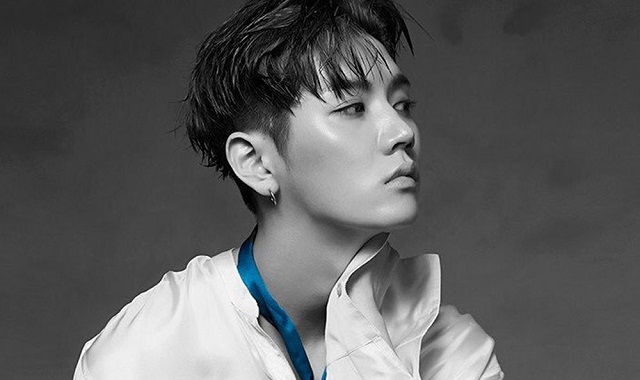 Ren was a vocalist on Nu'est. Born as Choi Min Ki on November 3, 1995, he was the youngest Nu'est member and therefore the group's maknae. From 2012 to 2013, Ren, together with Minhyun, gained attention modeling for 'Big Park', designer Park Yoon-so's Seoul Fashion Week show.
Ren performed Girl's Day's "Something" alongside Minhyuk from BtoB, Seungjin from A-Jax, and Hongbin from VIXX during the celebration of Music Core's 400th episode in March 2014. He also participated in After School's "Someone Is You" boy choir alongside Baekho and JR.
Info & Trivia About Nu'est 
1. NU'EST stands for New Establish Style Tempo. The group's fandom name is L.O.V.E, stylized as L.O.Λ.E which they got from the Korean spelling of NU'EST (뉴이스트) after all the vowels are removed (ㄴㅇㅅㅌ). Their official color is pink.
2. While promoting their debut single, "Face", Nu'est featured in their own reality TV show titled, Making of a Star: NU'EST Landing Operation.
3. The same year they launched, the group became the face of the Korean Scout Association. They also struck endorsement deals with McDonald's.
4. In March 2013, they celebrated their first anniversary in Japan with a concert tagged, NU′EST Debut 1st Anniversary Live Show Time.
5. The group released their first full length album titled Re: BIRTH on 9th July, 2014. The album comes after they have released three EPS – Action, Hello and Sleep Talking.
6. In November, 2015, they released their first Japanese studio album, Bridge the World.
7. NU'EST gained a very significant rise in popularity in 2017 during the time its members excepting Aron took part in season 2 of Mnet's survival reality contest, Produce 101. The show turned out one of the group's most profitable ventures as several of their songs consequently came up on South Korean music charts.
8. The band was promoted under the group name, NU'EST W (with the "W" standing for Waiting) during the period Minhyun was away at Wanna One. The quartet also modeled for Labiotte, a Korean cosmetics company.
9. Nu'est renewed their contract with Pledis Entertainment and took back their original band name, "NU'EST" following Minhyun's return early in 2019. They subsequently released "A Song For You", a special digital single with which they celebrated their 7th anniversary.
10. By 2019, NU'EST already had two studio albums, six extended plays, one compilation album, and fourteen singles, among numerous collaborative projects.
FAQs
What does

NU'EST

stand for?
NU'EST is an acronym for New, Established, Style, and Tempo.
When did Nu'EST debut?
The South Korean boy band debuted on March 15, 2012, with the single titled "Face" and  disbanded on March 15, 2022.
Who was the leader of

NU'EST

?
The leader of the disbanded South Korean boy band was JR (
short for Junior Royal
). He held most of the
important roles in the group: main dancer, face of the group, vocalist,  main rapper, and of course, leader.
When did

NU'EST

 disband?
Members of NU'EST went their separate was on March 15, 2022, after Aron, JR, and Ren left Pledis Entertainment upon the expiration of their 10-year contract.
How do you pronounce

NU'EST

?
It's possible you have been pronouncing
NU'EST
as
"Newest" or "noo-est" and it sounds like it is correct pronunciation but it is not. If you can read Hangul then it's likely you've actually been calling the group by their correct name because NU'EST is 뉴이스트 which is pronounced "New East"!
Who are the members of

NU'EST

?
NU'EST consisted of five members: JR, Aron, Baekho, Minhyun and Ren. They were all part of the group from the time it debuted on March 15, 2012, to the time it disbanded on March 15, 2022.
What happened to Aron of

NU'EST
Aaron Kwak, also known by the stage name Aron, kicked off his professional music career in 2012 as a member of NU'EST. After his contract with Pledis Entertainment expired in 2022, he started pursuing his solo career as a freelance radio and TV host, making appearances in different South Korean programs.