Through his onscreen roles, Odunlade Adekola won the hearts of many Yoruba movie lovers who can't help but adore the way he essays his characters. This love for the actor's characters no doubt sparked a corresponding interest in his personal life. Odunlade is visibly married and a father of four – all boys. His marriage to Ruth Adekola has endured for 18 years and still counting.
The Adekola family members live in a beautiful mansion in Abeokuta which according to reports is shrouded from the prying eyes of the public. However, a close family friend revealed the worth of the house, including other tidbits about the actor's family life.
Their Journey to Matrimony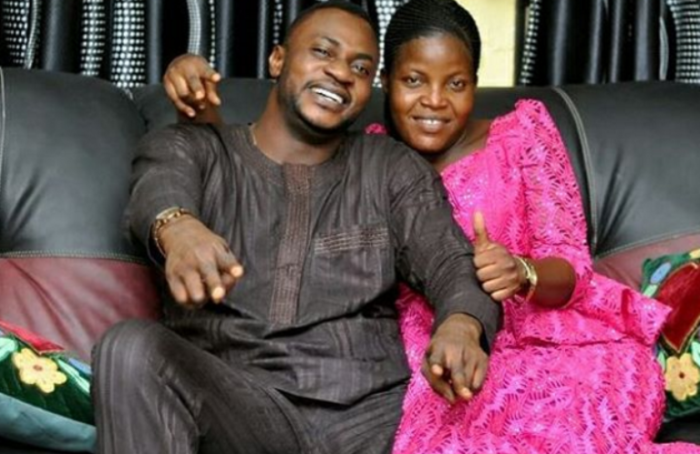 According to reports, Ruth and Odunlade Adekola's path crossed in 2003 in Abeokuta. Following their first meeting, Odunlade wasted no time in popping the big question after a few months but from what we gathered, his enthusiasm was not reciprocated by Ruth who didn't show much interest in him, thanks to his kind of job.
Reports said Ruth wasn't just ready to carry the responsibility of being the wife of a celebrity. However, as time rolled by, she began to be more receptive after much prayers and consultations with her family and pastor. The couple courted for a short while before going ahead to finally tie the nuptials that same year in the presence of family and friends.
Their marriage has endured for 18 successful years and still counting. From what is obvious, they are set to defy the current trend about celebrity marriages not lasting long as the duo seem to be glued together forever.
The Couple's Marriage is Blessed With Four Boys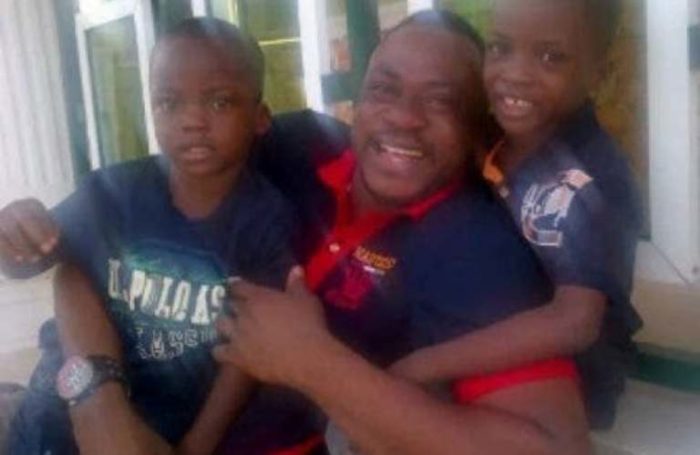 Odunlade Adekola's marriage to Ruth has seen the birth of four handsome boys but the records never captured any details about the first two who are all grown up. People only got to see the photos of the actor's wife and his last child, Adedore Adekola during his naming ceremony.
The Yoruba entertainer shared their pictures on his Instagram, letting fans know that his boy was born on the 23rd of November 2015 in an Abeokuta private hospital. The couple's third child Adedotun Adekola is two years older than the last, being born on the 13th of April 2013. Details about his children's lives are not available, thus, we cannot say which schools they attend and how far they have gone.
With the kind of father they have, one would not be too far from the truth to assume that one or two of them are going to follow in Odunlade Adekola's footsteps in acting. This claim begins to gather momentum after the actor himself revealed how his sons are itching to go into the movie world like him. Adekola also mentioned that they have interests in football as well.
Who is Ruth Adekola?
Unlike her spouse, Ruth seems to prefer a quiet life well away from the prying eyes of the public, thus, we can only go by the tidbits of information we can gather from the existing records. According to the information we were able to lay our hands on; Ruth Adekola celebrates her birthday every 2nd of November, though her year of birth is not known. The actor's wife was born and raised in Ekiti State, Nigeria, which is where she hails from. Just like her husband, Ruth is an alum of Moshood Abiola Polytechnic located in Abeokuta.
Odunlade Adekola Was Rumored to Have Taken a Second Wife
Scandalous rumors have become the bane of the rich and famous, once someone emerges to the limelight, nasty speculations are likely to be hatched about him or her with time. This is exactly the case with Adekola who was shipped with actress Eniola Ajao.
It was a mere picture of their movie titled New Wife that sparked the dating rumors between them. Fans only needed to see the photos on the internet for them to start speculating about the possibility of the actor taking a second wife. The air was cleared later after it was unequivocally established that those photos were actually taken in the line of duty on the set of a romantic comedy. On her own part, Ajao didn't let the grass grow under her feet in dispelling the damaging rumors. The Yoruba actress granted an interview where she let on that, what she has with Adekola is a boss/apprentice kind of relationship.
The famous actor has also been linked to other key players in the Yoruba entertainment industry. He was once shipped with Kemi Afolabi with speculations claiming that he put her in the family way. However, this turned out to be false as both parties came up with denials. Besides, Afolabi is now the wife of Wale Adesipe who is a resident of the United States. Adekola also faced a similar situation when his name was linked to Bukola Adeeyo, another actress who was said to be pregnant for him; this equally turned out to be false.
Even in all these controversies, Ruth still shows unflinching love and support for her husband. The wife of Odunlade Adekola dismissed all the rumors as what normally comes with celebrity status. She said, even when his career offers him the opportunity to cheat, Odun will not take it.
This is What he Had to Say About His Marriage to Ruth
In an interview session with City People, Odunlade Adekola revealed how God has been sustaining his marriage despite challenges. Quizzed about how he has successfully juggled fame and marriage for decades, the Yoruba actor gave the credit to God for how far they have come. According to Adekola, his matrimonial life is far from being perfect contrary to the belief of many. The actor said, coming from different family backgrounds with varying home training is always a challenge in marriage, and in his own case, you still have to factor in the movie industry.
He concluded that they are doing well by the grace of God, acknowledging the fact that nobody is perfect. Couples must always have their shortcomings, thus, you are not likely to find a perfect marriage anywhere on earth as no one is endowed with supernatural powers. Couples who wish to last long in marriage must put in the extra work, according to the actor. Patience and understanding he said are the keys to success in marriage.
Odunlade Adekola's Houses
Odunlade Adekola is not the type to talk much about his assets on social media, thus, we can't say when it was acquired, but it is common knowledge that he is a resident of Abeokuta. His house is said to be a huge mansion, located in the GRA of the Ogun State major city. According to reports, the building is well fenced off, offering little or no glimpses to curious outsiders.
On their own part, the Adekola family does their best to shroud all photos of their house in a bid to curtail gossip. To date, we are yet to see a glimpse of the house's interior but going by the outer appearance, we can only imaging the type of interior decor it will have; it would definitely be luxurious.
However, someone very close to the Adekolas revealed the worth of their mansion to be around ₦20 million in construction and we are yet to factor in the expenses he made on the furnishings.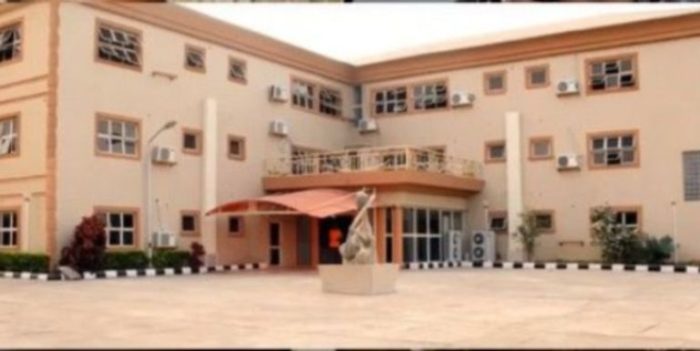 Apart from Odunlade's secret Abeokuta mansion, the Yoruba actor has an impressive house located in Lagos State. The house, according to reports, is also very expensive. Odunlade Adekola is more than just an actor; the Yoruba language entertainer is neck-deep in business with a plush hotel in Abeokuta named Quarry Imperial Hotel Limited, as well as a nearby unisex barbershop. Reports have it that the hotel cost him up to ₦50 million in construction and opening.