Olamide is a father of three children; two boys and one girl. His first two children, sons Maximilian Boluwatife Adedeji and Tunrepin Myles Adedeji, were birthed by his first baby mama and partner, Adebukumi Aisha Suleiman.
The Eni Duro crooner's third child, daughter Asaiah Monifé Maria Adedeji, was birthed by radio personality Maria Okanrende.
Meet Olamide's Children
Olamide's children are Maximilian Boluwatife Adedeji, who is the rapper's first fruit, Tunrepin Myles Adedeji, his second child, and Asaiah Monifé Maria Adedeji, his only daughter.
Maximilian Boluwatife Adedeji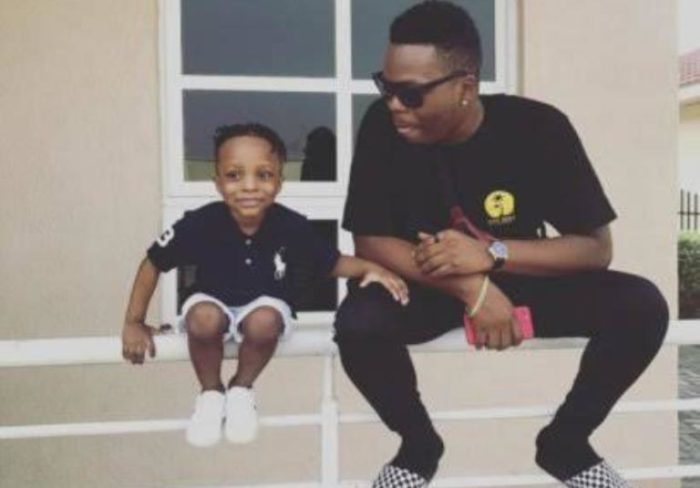 Barely four years after Olamide and Adebukumi Aisha Suleiman became an item, she conceived and gave birth to the rapper's first child. Maximilian Boluwatife Adedeji. He arrived on the 30th of January 2015 and the proud papa wasted no time in sharing the good news with fans through his Instagram page and Twitter handle. The singer's mum was still alive at the time of Maximilian's birth and the newborn's naming ceremony followed eight days later at Olamide's residence in Magodo Lagos.
Being the son of a celebrity of Olamide Adedeji's ilk, Maximilian's naming ceremony was truly a grand affair with important personalities in attendance. In fact, the then chief executive officer of Lagos State Governor Babatunde Raji Fashola was among the dignitaries who graced the occasion. Also spotted in the crowd was singer Darey Art Alade.
Baddo obviously shares a close relationship with his son Maximilian as both are always seen on social media together. Olamide spends quality time with the boy; the celebrated singer no doubt appreciates family and holds his loved ones very close to his heart. The cutie has already celebrated his sixth birthday in 2021 and has a brother – Tunrepin Myles.
Tunrepin Myles Adedeji
Maximilian ceased to be the only child of the famous rapper on the 1st of July 2019 after Tunrepin Myles Adedeji joined the family. His birth occurred on a Monday in a health facility in the United States of America. This addition to Olamide's family happened four years after the rapper became a father for the first time.
Asaiah Monifé Maria Adedeji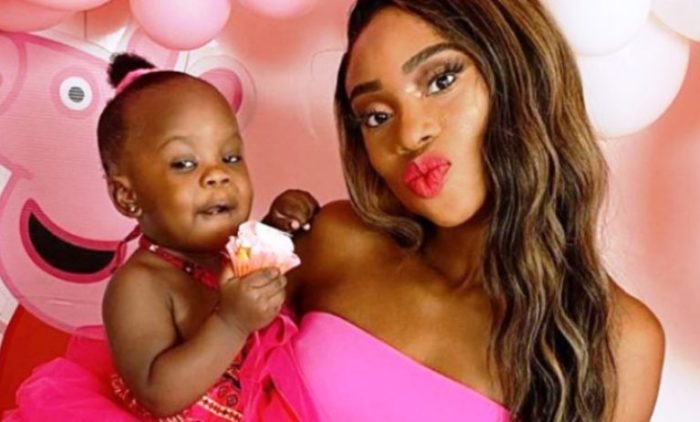 Asaiah Monifé Maria is the first daughter of the Nigerian rap artist who was born during his relationship with on-air personality Maria Okanrende. Born on the 16th of August in 2019, the age gap between Asaiah and Tunrepin is just 45 days which is rather significant. It only means that Baddo lives up to his name when it comes to playing the field. Asaiah was born on a Monday in a health facility in the United Kingdom, London to be precise. His daughter's naming ceremony was not announced, however, her name was revealed as Asaiah Monifé Maria a week after she was born.
This is What We Know About His Baby Mamas
The famous rapper's three children from two women; Adebukumi Aisha Suleiman is his long-time girlfriend while his dalliance with Maria Okanrende can be explained as a short-lived relationship.
Adebukumi Aisha Suleiman Has Been With The Artist For Nearly A Decade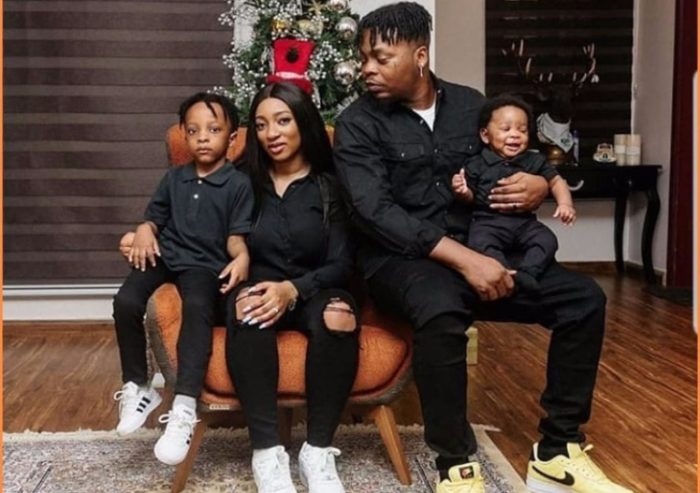 Not many people know that Olamide and his first baby mama Adebukumi Aisha Suleiman have been an item even before he became a superstar in the Nigerian music scene. According to reports, the two hooked up during the early days of his career in 2011. Thus, Adebukumi has been with the rapper through thick and thin and has witnessed his best and worst moments.
The duo was keeping it undercover at the initial stage, however, when it became glaring that Adebukumi was Olamide's woman, fans couldn't help but notice Baddo's care and love towards his girlfriend. The couple won the hearts of millions of fans who have been keeping tabs on them as they wait patiently for the day Olamide will take Adebukumi as his legally married wife. It would appear that Baddo deflated all hope when he revealed in an interview that to be happy doesn't necessarily call for a wedding ring, and sadly, he repeated this in other interviews.
Olamide Later Popped the Big Question to Adebukumi
Perhaps Olamide was joking or the singer had cause to change his position about getting a wedding ring on his finger. It happened that, on the 8th of March 2018, while Adebukumi was celebrating her birthday, Baddo surprised her with a marriage proposal. This proposal came approximately seven years into their relationship and coincided with the celebration of International Women's Day.
Needless to ask whether his sweetheart gave him an affirmative answer, Olamide's mood said it all. The Eni Duro hitmaker quickly took to his Snapchat @baddosneh to share the good news with fans and the general public. This happened a few hours after Olamide gave her a happy birthday shout-out. He referred to Adebukumi as his senior wife, telling her that they have a wedding to plan.
Olamide and Aisha Seem to Share a Close Bond
Anybody who knows Adebukumi will also know that the mother of two is her boyfriend's biggest supporter, as well as his raving fan. Every one of Olamide's performances is sure to have his baby mama number one in attendance. She also accompanies him on concerts and tours, always ready with doses of love, support, inspiration, motivation, and confidence whenever the need arises. The two are obviously still together since there has not been any news about their split.
Needless to mention that Adebukumi's love for her boyfriend is reciprocated a hundred folds. In fact, the hitmaker has dedicated one song to her; his 2015 track Melo Melo is a confirmation of how deeply they love each other. The profound love between the duo is nothing short of special and fans are expecting that they have an enduring marriage.
Maria Okanrende is Olamide's Second Baby Mama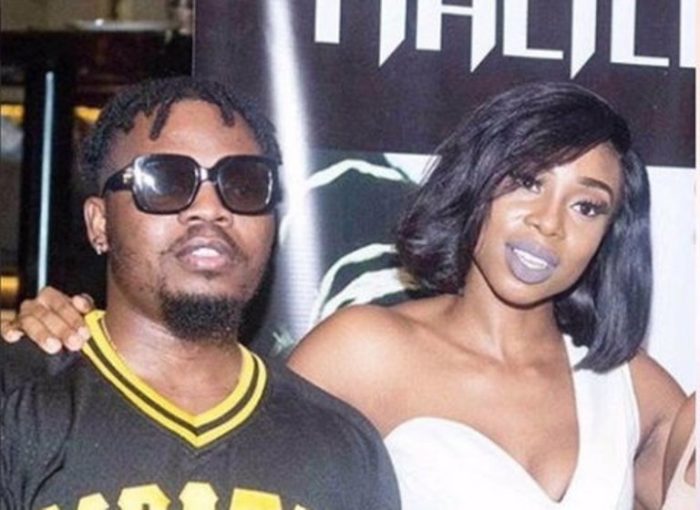 After Olamide and Maria Okanrende's relationship became public knowledge, fans began to wonder whether the rapper's love for Adebukumi was beginning to wane or perhaps it was a lapse on Baddo's side. However, the truth can't be denied that Olamide and Maria's relationship is a reality and resulted in the birth of the singer's only daughter. According to reports, the couple's relationship was rather short-lived as it came to an end after Maria conceived.
Maria Okanrende is also part of the glittering world of showbiz. Olamide's second baby mama is a popular media personality on Beat FM. The female presenter made her mark in the media outfit alongside the likes of Gbemi Olateru Olagbegi and Toolz.
Talking about co-parenting, the Eni Duro singer obviously has a workable arrangement with Adebukumi but nothing has been said about his co-parenting plans with Maria.