The 'Pawon' Singer, Olamide Badoo (Age: Age: 34 years old, born 15 March 1989) is a Nigerian singer, songwriter, rapper, music producer and entrepreneur. The artist is of Yoruba extraction and born in the Bariga area of Lagos.
Olamide's story is a very interesting one, born into a polygamous family, the Durosoke hitmaker experienced some rough times growing up. It got so bad that he couldn't meet up with the financial requirements during his days at the Tai Sholarin University of Education and had to take the difficult decision to drop out of school. However, dropping out of school didn't douse the singer's shine one bit as he has achieved a lot in his career as a Musician.
By the time Olamide was ten, the music artist already knew that music is his forte, and launching his career at the age of 21, the rapper cum singer produced several outstanding singles and albums. In fact, after he recorded remarkable success with his first four albums, the music hitmaker has been consistent in dropping a new album every year except for 2018 and 2019. Needless to say, Olamide's effort in the music industry has attracted a lot of prestigious awards and nominations.
Profile Summary Of Olamide
• Full name: Olamide Adedeji
• Date of birth: 15th of March 1989
• Age: 34 • Nationality: Nigerian
• Education: Tai Sholarin University of Education
• Parents: Pa Adedeji
• Occupation: Music, Entrepreneur
• Years active: 2010 to date
Olamide is from a Polygamous Family
Olamide Adedeji marks his birthday every 15th of March and the records captured his year of birth as 1989. The Pawon singer was born in the Bariga part of Lagos State where he lived for a long time even after making it big in the music industry. One wouldn't be far from the truth to surmise that the Afropop hitmaker developed a strong attachment to his place of birth and couldn't let go.
The family background of the celebrity artist is not so affluent. In fact, his father who has been accurately identified as Pa Adedeji is a polygamist and Olamide is a product of his second marriage. The rapper's mum was known by the name Mrs. Ronke Osisanya Adedeji and Olamide is not his mom's only child. He grew up with a couple of siblings: Eniola Olamilekan and TemmyGold. He is the middle child of Pa Adedeji and Mrs. Ronke and is always in touch with his siblings despite his busy schedule. Sadly his mom and dad are now late.
His Big Sister TemmyGold is an Entrepreneur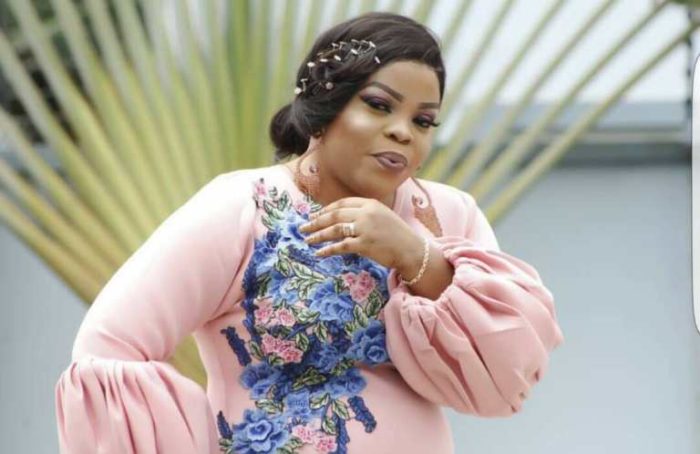 TemmyGold is Olamnide's elder sister. Born with the given name Temitope Adedeji, she is now known as Temmy Adenuga after she got married into the Adenuga family. Temmy is a businesswoman under the name House of Temmygold. According to Mrs. Adenuga, she deals in ladies' stuff such as human hair, body cream, shoes, and handbag.
When quizzed about her personal life, TemmyGold responded that she is more of a private person and loves to keep her life away from the media. However, Olamide's elder sister described her connection to the music superstar as a thing of joy and happiness. Describing Badoo as a good brother, TemmyGold said Olamide makes life very easy for her, and she has no problems at all.
DJ Enimoney His Younger Brother Is Also Part Of The Entertainment Industry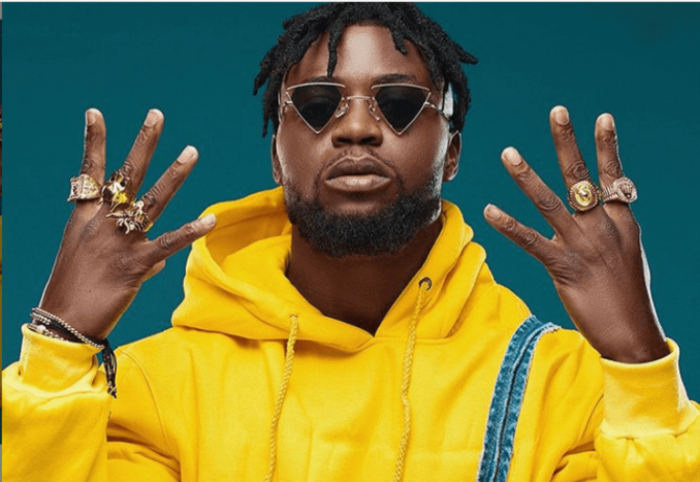 DJ Enimoney is the younger brother of Olamide Badoo. Named Eniola Olamilekan Adedeji at birth, Enimoney earns a living in the Nigerian showbiz industry as a DJ and recording artist. In fact, he works with his brother at YBNL Nation as the record label's official disc jockey. Enilola launched his career in 2015 in his birthplace Bariga after he finished senior secondary school. He achieved recognition in 2016 following his first single Oya Dab, featuring Olamide. After his secondary education, Enimoney joined Lagos City Polytechnic to study Computer Science.
Enilola first went under the moniker DJ Electrik before he changed it to Enimoney. According to the records, it was his superstar big brother Olamide who coin the name for him. The name is akin to his given name Eniola – in Yoruba, Ola is the word for money, thus, what Olamide did was just to convert it to English.
Enimoney has done some notable work in the Nigerian music industry, his single Diet featuring music greats like Slimcase and Tiwa Savage bagged the "Best Collaboration of the Year award" at the City People Music Awards (2018 edition). Before the year ran out, the track Diet made him a nominee in the category of "Best Single by DJ" at the Nigerian Entertainment Award. Enimoney is a father of two.
Olamide Had to Drop Out of School For Lack of Funds 
His early academic records have not been made available but being born in the Bariga area of Lagos, one would not be far from the truth to surmise that he completed both primary and secondary education there. His quest for further academic qualifications took the Afrobeat hitmaker to Ijebu Ode in Ogun State where he joined the Tai Solarin University of Education to earn a degree in Mass Communications.
Thus, before he surfaced on the Nigerian music scene, the singer was a university student studying for a degree. Unfortunately, Olamide Badoo couldn't complete his university education for lack of funds to take care of his tuition. We cannot conclude that his course of study has anything to do with the success he has recorded in his career as Mass Comm and music are two unrelated fields. Thus the singer's outstanding success is all thanks to natural talent and acquired prowess.
Olamide Badoo was just 10 When he Decided to Follow A career Path In Music
Although Olamide was way past the age of 20 when he joined the music industry, he already decided that he will end up as a musician at the tender age of 10. The youngster was smart enough to recognize his remarkable singing talent even at such a young age. Although he couldn't do anything about it immediately, Olamide kept the dream alive, waiting for the right moment which finally came in 2010. Since then, music has become his entire life and he is presently listed among the richest artists of Nigerian origin. The music superstar is known by several stage names including YNBL, Badd, Young Erikina, Badoo, Olamide, and Baddest Boy Ever Liveth.
The Music Superstar Made his Music Debut At the Age of 21
Olamide Badoo just hit 21years in 2010 when he made his debut as a singer in the Nigerian music industry. The YBNL record label boss achieved this with the release of his first track entitled Eni Duro. The track also marked the singer's emergence to the limelight and he has done well in retaining his spot as one of the most popular Nigerian artists.
The singer cum rapper's debut year was really fruitful as that was when he appeared at The Hip Hop World Awards where he put up a remarkable performance. Olamide is one Nigerian musician whose music never fails to catch attention. Fans and the general public has described his music as amazing, catchy, and innovative. The singer probably hit the millionaire milestone with his debut as Eni Duro inked his name in gold in the Nigerian music scene.
He Began Dropping Albums after his 22nd Birthday
Olamide Badoo was still in his early twenties when the rapper cum singer began compiling and dropping studio albums. So far, he has succeeded in releasing a total of eight albums. They include –
• Rapsodi (2011)
• YBNL (2012)
• Baddest Guy Ever Liveth (2013)
• Street OT (2014)
• Eyan Mayweather (2015)
• The Glory (2016)
• Lagos Nawa (2017)
• Carpe Diem(2020)
Rapsodi
Olamide became a signee of Coded Tunes which takes the credit for the release of his debut album entitled Rapsodi in 2011. The lead single in Rapsodi, Omo To Shan received airplay from several Lagos radio stations and across the country, making him a national star. The talented rapper's debut offering earned him a lot of collaborations with A-list artists like Wizkid, 9ice, ID Cabasa, D'banj, as well as Reminisce.
YBNL
When his second studio album YBNL was ready for release on the 12th of November 2012, the talented musician was already a record label owner, thus, his album number 2 dropped from the stables of his YBNL Nation recording company. Manning the production side were veterans like Samklef, Tyrone (producer), Pheelz, 2 Kriss, and ID Cabasa. YBNL featured a of notable guest appearances from the likes of Tiwa Savage, Davido, Dammy Krane, Kayswitch, Samklef, Reminisce, Minus 2, Buckwylla, and Base One. The supporting singles for the album include First of All, Ilefo Illuminati, Voice of the Street, and Stupid Love.
Baddest Guy Ever Liveth
Baddest Guy Ever Liveth (BGEL) is the name of Olamide's studio album number three. Released on the 7th of November 2013, BGEL also came from YBNL Nation. The album was recorded within one year from 2012 to 2013 and Olamide enlisted the likes of Pheelz, Ketchup, Buckwyla, Pepenazi, Ice Prince, Viktoh, Endia, Phyno, B.Banks, Bez, and Pele Pele as guest artists. Pheelz takes the credit for the entire production of the album with the exception of track number 13 entitled Sitting on the Throne.
The tracks, Eleda Mi O, Yemi My Lover, Turn Up, and Durosoke were the supporting singles. When Afrikka Radio's released their Top 12 best Nigerian albums of 2013, BGEL made it to number 12 and also emerged winner at the Nigerian Entertainment Awards of 2014 in the category of Best Album of the Year. The same year, City People Entertainment Awards nominated it for Rap Album of the Year. It won a couple of awards at the 2014 Headies, namely Album of the Year and Best Rap Album.
Street OT
On the 14th of November 2014, YBNL Nation released Olamide's fourth studio album named Street OT; the album is a follow up to Baddest Guy Ever Liveth. The preceding singles include Goons Mi and Story For The Gods. Top Nigerian artists like Don Jazzy, Pasuma, Phyno, Chinko Ekun, Lil Kesh, and Reminisce made guest appearances on the album. The production was handled by Pheelz in collaboration with Young Jonn and B-Banks. The ideology behind the album's title is to glorify the singer's love for the streets.
After he recorded resounding success with his first four albums, Olamide decided to be dropping an album each year. This decision was what informed the production albums like Eyan Mayweather (2015), The Glory (2016), the compilation Lagos Nawa (2017), and Many Others.
2 Kings
For 2 Kings, Olamide leveraged his YBNL Nation in partnership with Penthauze Music. On the 1st of April 2015, 2 Kings was released via the iTunes Store and Cloud 9 in collaboration with popular artist Phyno. Also featured in the album were guest artists and producers like Lil Kesh, Wizkid, Pheelz, Storm Rex, B.Banks, Major Bangz, and Young John. Confam Ni and Une are Singles from the album.
Eyan Mayweather
Barely six months after the release of his 2 Kings album, the Eleda Mi O crooner dropped Eyan Mayweather on the 23rd of November 2015. Released through his YBNL Nation record label, the album's studio production was handled by Pheelz, B Banks, Young Jonn, and I.D. Cabasa. A collaboration album from Badoo and Phyno, Eyan Mayweather came with a total of 21 tracks without any preceding singles
The Glory
The Glory dropped just before Christmas on the 23rd of December 2016 as a follow-up to the preceding Eyan Mayweather. Pheelz takes the credit for the album's studio production and it was released through Olamide's YBNL Nation. Featuring back-to-back tracks totaling 16, The Glory featured guest artists such as Phyno, Burna Boy, Wande Coal, Davolee, and Akuchi.
Lagos Nawa
Lagos Nawa is the music hitmaker's compilation album released in 2017. This compilation became a hit among fans and the general public with tracks like Radio Lagos, Yagaga, The One, Bend it Over, Shine, Oro Paw Paw, Lagos Nawa, Fine, Fine Girls, Shanko Baby, and many more.
Carpe Diem
The rap king's latest album is Carpe Diem released on the 8th of October 2020. The 12-track album featured top artists like Fireboy DML, Omah Lay, Bella Shmurda, Bad Boy Timz, Peruzzi, and Phyno. The production credit goes to Pheelz, Young John, I.D. Cabass, P. Prime, and VStix.
Olamide Became a Businessman at the Age of 22 When He Launched YBNL Nation in 2012
Olamide Badoo exited from the Coded Tunes label in 2012 and the same year, he floated his own imprint YBNL Nation through which he produced YBNL – his second studio album. After his record label was already established in 2013, we started getting the feelers that he inked a deal with D'Banj's record label named DB Recording company. However, Badoo himself came up to clear the air. In his response, Olamide said it is already too late for anyone to sign him on as he has his own imprint up and running.
Since the launch of YBNL Nation, all Olamide's albums have passed through the imprint, and from what is obvious, the recording company is doing a great job in show business. YBNL Nation has also produced some of the top musicians in Nigeria, a good example is Lil Kesh.
Olamide has remained relevant in the music industry to date thanks to his style of music which encompasses diverse genres. He is known for Afro-pop, hip hop, trap, Afrobeats, reggae, reggae fusion, dancehall, EDM, Nigerian hip hop, and street hop. The rapper brought some welcome changes by incorporating some new skills into rap music, especially through his fast-paced rap. Olamide's versatility as an artist informs his ability to merge different beats and tunes perfectly. Rapping in the Yoruba language is another unique feature that sets Olamide apart from the crowd.