Fans of the television show The Magicians are not strangers to the talents of Olivia Taylor Dudley. Unlike some actors who are well-known for their roles in multiple movie genres, Olivia Dudley's career is founded in the genre of horror. Her acting career has been one that has been lined with interesting roles, where she plays characters in stories that feature the supernatural and macabre.
Through her brilliant roles, Dudley has won millions of movie viewers to herself, especially horror movie lovers. She has also amassed a great fortune, as well as a huge fan base on the social media space. This beautiful lady is one of Hollywood's horror stars to watch out for, having proved to be an asset in the industry over the years.
Olivia Taylor Dudley's Life Before Fame
Olivia Taylor Dudley was born on the 5th of November, 1985, in Morro Bay, California, in the United States of America. She is one of the three daughters of her parents, Mr. Jim and Mrs. Saundra Dudley. She spent her childhood in her birthplace and also began life there under the guidance of her parents.
Regarding her high school education, she went to a local high school from where she passed out alongside her mates in 2002. Right after she graduated from high school, Dudley moved to Los Angeles to seek greener pastures in the entertainment industry. Becoming an actress was a dream she had since she was five years old. This interest in acting was aroused after she saw the 1983 classic supernatural horror film, Poltergeist.
Tracing Her Rise To Stardom In The Industry
Dudley moved to the city of Los Angeles in the year 2002 to pursue her acting career. At first, things didn't work out as she wanted it, but after waiting for five years, Olivia finally snagged her first role in a movie. Although it was an uncredited role as a dancer in the film, The Anna Nicole Smith Story, she was excited that she finally realized her dream.
Olivia Taylor Dudley's next three films had her also portray uncredited characters. The actress eventually made her debut on television with an appearance on NCIS. This was not a big role, but she was never discouraged. The Morro Bay native eventually won a major role in 2012, ten years after she had set out to achieve her dreams of becoming an actress. Since then, she has been making appearances in horror movies. She has also grown to become a household name in horror film circles.
Olivia Taylor Dudley's Acting Timeline
When she saw Poltergeist at her young age, two things were activated in the life of Olivia Taylor Dudley. One of them was the desire to become an actress, the second was her love for the macabre. Her first major film, Chernobyl Diaries, also happens to be a film that fits into the genre of the first film she ever loved. Dudley's next major appearance was in the horror film Dude Bro Party Massacre III.
The Vatican Tapes and Paranormal Activity: The Ghost Dimension, both of which are supernatural horror films, also featured the actress in notable roles. Her performance in the former was praised by critics who dubbed her the saving grace of the film. The actress also has a role in the upcoming film, She Dies Tomorrow, an American comedy-drama film.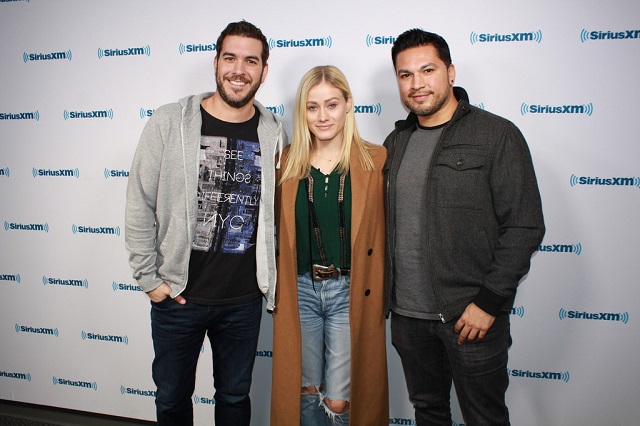 It is no news that a lot of stories do not revolve around horror, but this has not deterred the actress from featuring in notable TV shows. She is known to have appeared in projects like CSI Miami, Don't Trust the B—- in Apartment 23, Arrested Development, and The Comedians.
In Aquarius, she made appearances in 5 episodes and also featured as one of the main characters in The Magicians. Olivia Taylor Dudley starred in The Magicians for the entirety of its run from 2015 to 2020. She portrayed Alice Quinn, a young girl with naturally-gifted magical powers.
hi babies! Who's watching???? #TheMagicians pic.twitter.com/xfJFCYo0kd

— OliviaTaylorDudley (@OliviaDudley) April 2, 2020
Dudley is also a member of 5-Second Films, a popular sketch group on YouTube. She does not only work in the capacity of an actress on 5-Second Films, but she also works as an editor, writer, and producer.
See Also:  Jessica Szohr Ethnicity, Age, Parents, Dating, Boyfriend, Family
The Actress Has Been In A Few Relationships
Unlike some celebrities in the show business, Dudley has fallen in love twice. Her first known relationship failed to make it to the next level after she invested so many years, as well as her emotions in it. After recovering from the heartbreak, the actress went ahead to give love a chance again. And ever since then, she has been a happy woman. Let's find out the man she previously dated and the one she has been seeing after her first failed relationship.
Evan Glodell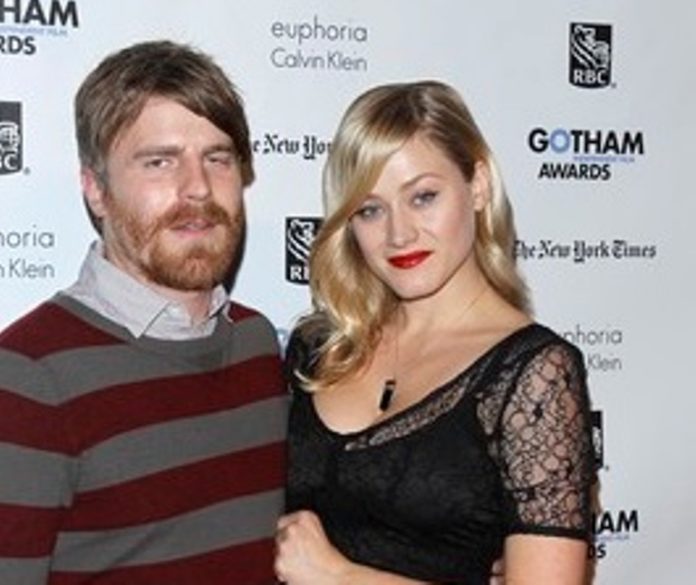 Olivia Taylor Dudley's first reported relationship was with Wisconsin-born star, Evan Glodel. The young man is a director, writer, actor, and feature filmmaker famed for making the indie film, Bellflower, which was a hit amongst lovers of indie films.
Godel and Dudley started dating in the year 2011 and went their separate ways in 2016, five years after their relationship began. Sadly, there is not much information about how their relationship thrived, and what led to their separation as the couple largely kept their moments together away from the media and public.
Elie Smolkin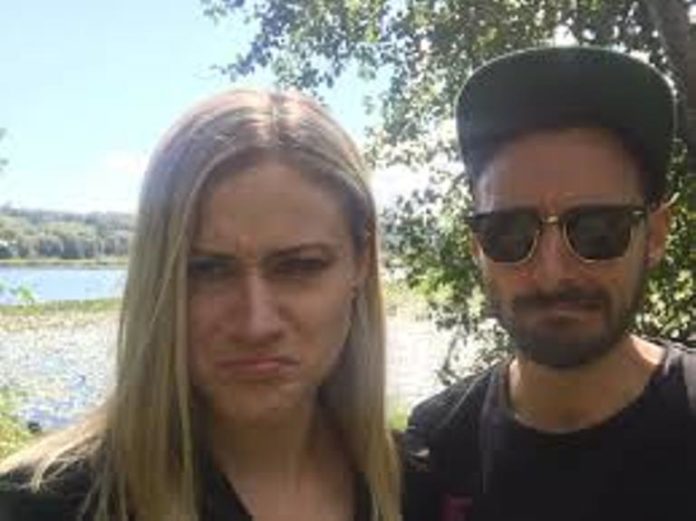 Dudley is currently enjoying the best moments of her life with a handsome young man named Elie Smolkin. Smolkin is a talented cinematographer and a good one at that. It is mostly believed that the hunk met the actress while working on the project, The Magicians. As gathered, Elie worked as the Director of photography for more than 30 episodes on the fantasy television show.
The couple started dating in 2017 and has been going strong since then. Judging by the looks on their faces when seen together, it's safe to say that Smolkin and Olivia Taylor Dudley are happy together, and there are no signs they would be calling it quits in the nearest future.