For better management of money, one needs to have a bank account. A bank helps you keep proper records of your account. There are so many benefits of owning a bank account; one of the major benefits is to get funds for your own projects, from students' loan, business loans to mortgages and so on.
Kenya Commercial Bank (KCB) is one of the major banks that have a great impact on Kenya's economy. Aside from being among the top popular banks in Kenya, it has embraced technology more swiftly to provide improved services to its clients.
Before we look on how you can open a bank account with Kenya Commercial Bank, let's have a little insight on the different packages that are available at your disposal and how to choose one that best suits you.
See Also: How to Open A Kenyan Bank Account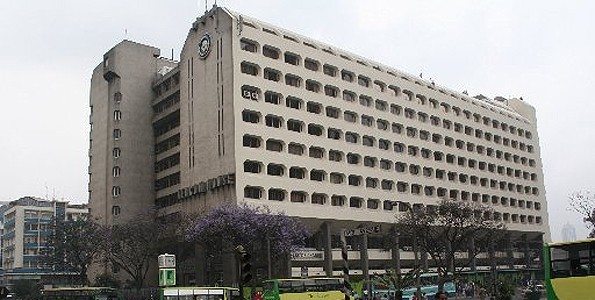 Types of Bank Accounts Available
There are a number of bank accounts available in Kenya Commercial Bank, you need to understand the details so that you can make a beneficial choice. Below are some of the options you might consider.
A Savings account is one that allows for an accumulation of funds. The bank also pays interest on your funds as long as you maintain the minimum balance.
This account is quite similar to the Current account. The only difference is that this is mostly focused on the market segment and a chequebook wouldn't be appropriate.
Current accounts include; salary accounts, student account and day to day account. This type of account offers immediate access to your funds.
This type of account allows for the accumulation of your money without any monthly charges. With this type of account, your money earns interest as long as you maintain the minimum balance. Such accounts have restrictions on access for a certain period of time as most of this money is loaned to other clients.
Now that you have a brief insight on some of the accounts you can choose, below is a procedure on how to open a bank account with Kenya Commercial Bank.
1. Preparation
Opening a bank account requires proper preparation. You need to have more information on your bank of choice. For this case, you need to find useful information that will help you choose an account that fits your need. It is always advisable to visit your branch for more elaborate details on what you require.
2. Requirements
Now that you have identified the type of account you will be opening, it is a good idea to know all the requirements before heading to the specific branch for the initial process. Unfortunately, with the different accounts, the requirements do vary slightly.
For starters, here are the basic yet common requirements for a bank account.
Original and a copy of your Identification Card
Depending on the account you wish to open, this are some of the requirements you might need.
· Employer's letter
· 2 quality passport-size photos
· Your business documents
As you have seen the difference in these accounts, it is important for you to consult further for proper information. Take your time and understand how each account works, as well as their limitations as you don't want it to have a compromising situation in future.
Now that you are fully prepared and with the right documents on hand, you can visit the Kenya Commercial Bank branch nearest to you. At the bank, the procedure is going to be as simple as follows:
i. You will definitely meet with the Kenya Commercial Bank agent that will work in every possible way to give you the best service available. Personally, I am impressed with the quality of service shown at this bank, you can expect the best.
ii. At this point, where you know the account you need, the agent will provide you with the specific form to be filled. As you fill this form, be very careful and ensure that the information details you provide are accurately correct. The account is very important to you and should be taken with the uttermost seriousness.
As you fill the form, take your time and consult with the agent where necessary. Make use of the bank agents as they are there to make this process easier.
iii. After the documents are correctly filled out, and this is after verification, the official opens your account via a personal computer. Take note that most Kenya Commercial Bank branches will most definitely have a digital camera for the passport-sized photos but just in case, you can always carry yours.
iv. After detailed verification, your account will be opened and the account details, given to you. Take note of the ATM cards as you might need to deposit some money for processing.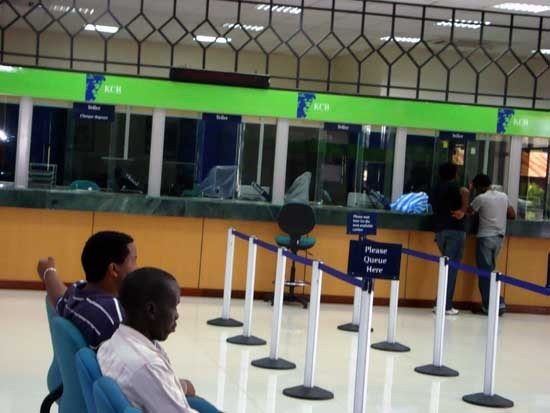 Benefits of Banking with Kenya Commercial Banks
Being one of the leading banks in Kenya in terms of services, let's have a look at some of the benefits you get as an account holder.
Internet Banking
With the advancement in technology, it is always a refreshing thought to know that you can access your bank services anytime anywhere. Internet banking is one of the best things to ever happen to the banking industry. Ensure that you apply for internet banking to enjoy the quality internet banking services. This can save you the time that you would have rather used while visiting the bank branch physically or in person.
Mobile Banking
Mobile banking is hitting the Kenyan economy with a bang. It is so much easier to have control over your bank account through your mobile phone. This provides a solution to the long banking queues. Just like the major banks, Kenya Commercial Bank has invested well in mobile banking and it is a service you need to apply for, and it is a good idea to do this when you are creating the bank account.
In summary, the accounts mentioned above are just but a few that you can choose from. Once you identify a suitable one for you, take note of all the requirements then head on to the nearest Kenya Commercial Bank branch near you to open the account. And for the Kenyan citizens outside the country, there is always an online account opening form available for you to fill.