Right from childhood, Otto Kilcher has been a handyperson, always fixing things around the house. While his mates would be out playing, Otto would be more interested in trying out new techniques with mechanical items around him. His family's farmhouse machines were mostly repaired by him whenever the need came up.
Asides his handiness, Otto Kilcher came to the limelight when his family started starring in Alaska: The Last Frontier, an American television series which profiles his family's experiences in the beautiful state of Alaska and how they have coped with the harsh weather condition for four generations without the privileges of modern facilities. Beyond what you see on the show, below are some lesser-known facts about one of the Kilcher family members.
Otto Kilcher – Biography, Age
The reality TV personality was born on April 19, 1952, in Homer, Alaska, USA. He was born into the family of Yule Kilcher (father) and Ruth Kilcher (mother). Of Swedish descent, his parents escaped from Switzerland to the state of Alaska during World War II. The family settled there, occupying acres of land in Homer area. There is no record of any educational achievements in Otto's name but he taught himself to do a lot of thing at home.
Growing up in Alaska with his five siblings, he indulged in experimenting with mechanical things to profer solutions to most problems around the house. To Otto Kilcher, what is easily dismissed as junk is a treasure and he uses them to build things he needs. He has also provided meat for his family by taking care of the family's herd of cattle for many years.
Otto seems to have groomed his children to cultivate the habit of constructing the necessary things out of any available material. He is a business owner with the brand name Otto Machine.
Rise To Fame
In the cold land of Alaska where most modern amenities, including electricity, are not available, residents hardly dream of finding themselves under the spotlight. However, the emergence of some reality TV shows like Alaska: The Last Frontier changed that stereotype. Otto and his family became famous when they debuted on the series. The Discovery Channel's program has spawned up to eight seasons with the first episode released on 29 December 2011. The show portrays the family's daily activities and how they survive in the sparsely populated U.S. state with its bizarre weather condition.
Together with his elder brother Atz (the patriarch of the Kilcher family) and other members of the family, Otto Kilcher has become very famous, thanks to the TV show. The show has also garnered a massive fanbase made up of viewers who are fascinated by the Kilchers' survival techniques in a place many dread to enter.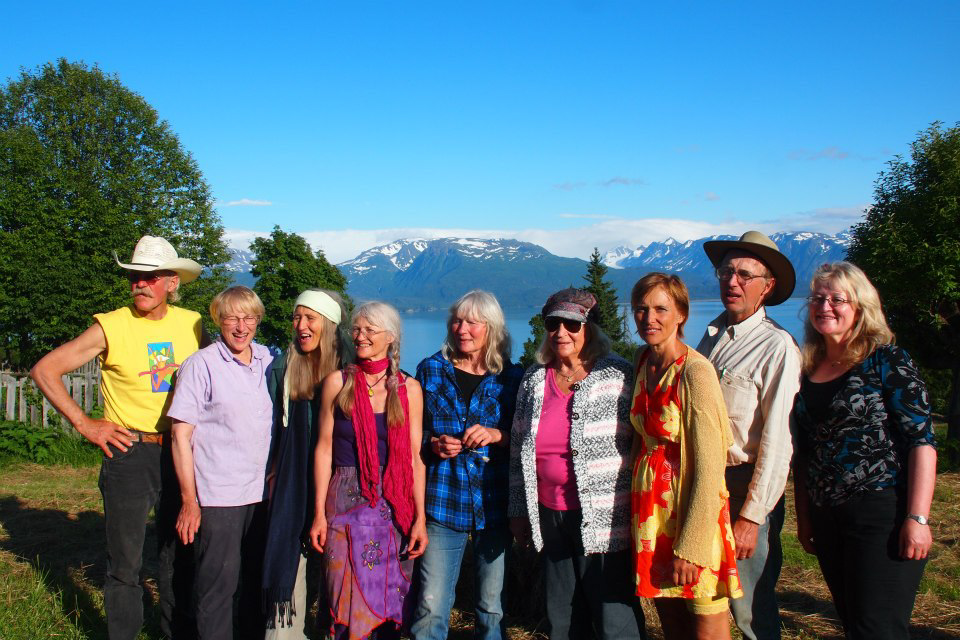 Personal Life
Otto Kilcher is currently married to his third wife. His current foray into the matrimonial waters is with biologist Charlotte Irene Adamson with whom he fathered a son named August Kilcher. Otto also got a stepson, Torrey, from Charlotte's previous relationship.
Otto's first marriage was with Olga Von Ziegesar. Their relationship got sour with time and ended in a divorce with no children to show for their time as a couple. The second time around, he tied the connubial knot with Sharon Mckemie. Their union produced two children – Levi Kilcher and Eivin Kilcher before the eventual crash of their marriage in 1987.
The reality show star is now living with his children and third wife Charlotte, alongside the rest of the Kilcher dynasty in Alaska.
Death Rumor – Is Otto Kilcher Dead?
If the plethora of online claims about the life of Otto Kilcher is anything to go by, the TV personality should be long dead but all that seems to be a hoax. Otto is still alive and well, at least until his family says otherwise. The handyman, however, experienced a health scare on 21st January 2016. This happened during the season finale of Alaska: The Last Frontier but the scare wasn't a fatal one. He had his long-delayed hernia removed the same year.
Read Also: Chris Hardwick – Bio, Married, Wife, Net Worth, Age, Height, Mom, Is He Gay?
Height
Aside from his scanty hair which has turned white as a result of aging and his brown eyes, no other details of Otto's body features have been made public. His height, weight and other body measurements are not available at the moment.