Music mogul Sean Combs, aka P Diddy, is known for the music he has created, his sense of fashion, and the influence he has had on the music industry in the past three decades. Indeed his contributions in the industry are so enormous that they will never be forgotten. With so many platinum albums, multiple awards, and several other accolades, Diddy has more or less assumed a position of a musical god, with tons of fans singing his praises.  
Another thing that has made the rapper popular is his many relationships with several women. Like any man with access to power, P Diddy has only dated women who are head-turners. If you are a big fan, you'll agree with us that most of the women linked with the music icon are either popular for their celeb status or their ravishing physical attributes. 
Detailing P Diddy's Rich Relationship History
Here are the women who have graced the life of the famous musician.
1. Misa Hylton-Brim
When Sean Combs came to be known as P Diddy in the early 1990s, he was already in a relationship with a young girl called Misa Hylton-Brim. Hylton-Brim describes herself as a fashion architect and is known for the work she has done in the world of fashion as a designer and stylist.
When she and Diddy started dating, she was only 17, and he was an intern at Uptown Records. Misa Hylton-Brim is responsible for the styling choices of Missy Elliot, Faith Evans, and Foxy Brown; she was one of the biggest stylists of the 1990s, and that is the foundation she has built her career on. Now, she is the owner of the Misa Hylton Fashion Academy.
2. Kim Porter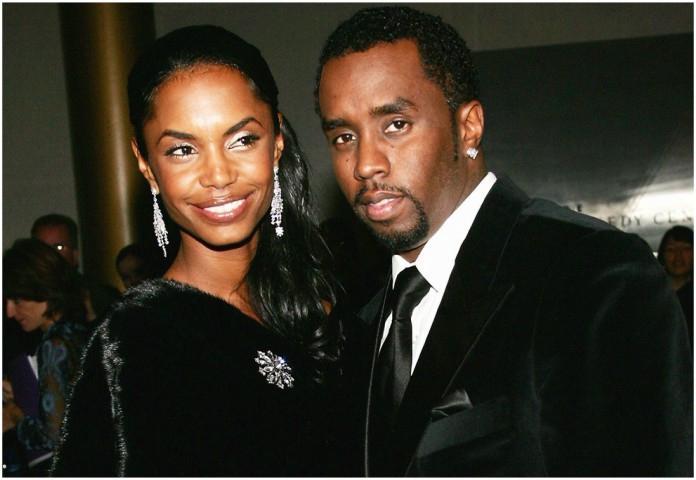 By the time his relationship with Misa Hylton-Brim ended in 1995, Diddy had already begun a relationship with Kimberly Porter. The relationship with Porter started in 1994 and lasted till 2007. Their relationship was a high profiled one as it began right as his career was taking off. Porter's reputation as a model and actress also added to the publicity their relationship got. 
Of all the women he has dated, their relationship lasted the longest. The couple were together for a total of thirteen years and made a lot of memories together. When Kimberly Porter died in 2018, P. Diddy spoke extensively about how much he loved her. Even though they were no longer together, he had always had a soft spot for her. 
3. Sarah Chapman
The relationship Diddy and Kim had was off and on during the thirteen years they were together. However, during one of their separations, P Diddy had a brief relationship with Sarah Chapman. Chapman also worked in the beauty industry as a skincare expert. She is the CEO of Luxury Skin Care Products.
4. Jennifer Lopez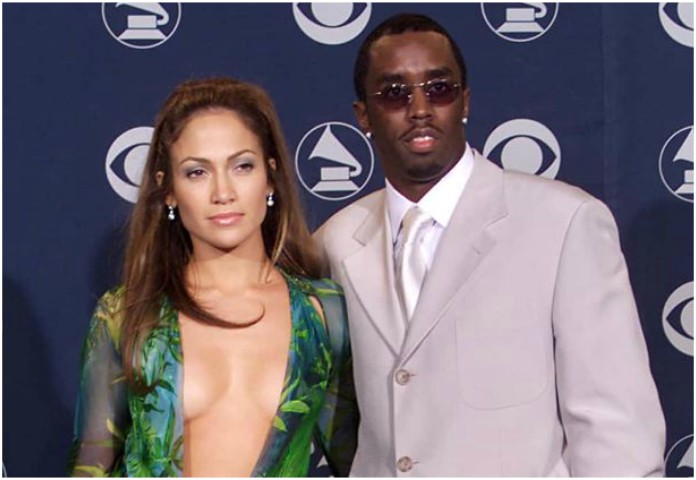 Chapman was not the only woman he dated while he was in a relationship with Porter. He also had a short relationship with the singer-actress, Jennifer Lopez, towards the end of the 1990s. They were one of the celeb couples who always left fans in awe with their unique display of affection in the '90s. The two have since gone their separate ways but are still good friends. 
5. Emma Heming
Although it was said not to be something serious, Emma Heming, a British model is also one of the many women that the rapper dated. It is believed that the two dated briefly in 2001. She is now married to Bruce Willis, and they have two daughters. 
6. Sienna Miller
When his relationship with Porter completely ended in 2007, the next woman he dated was Sienna Miller, a British-American actress. Miller, at the time, was reportedly having issues with her partner, Jude Law, who had cheated on her with his nanny. But like his relationship with Lopez, this was also short-lived. 
7. Cameron Diaz
The next actress he dated was Cameron Diaz. Their relationship lasted for four years between 2008 and 2012. This was much longer than his other relationships that had not lasted for up to a year, but just like his relationship with Kimberly Porter, this relationship was off and on as well.
8. Cassie Ventura
After Diaz, Sean Combs started a relationship with Cassie Ventura, this relationship lasted for eleven years. Cassie is known for works as a model, actress, and musician. They broke up in 2018, and a year after, she began a relationship with Alex Fine, a fitness trainer. 
more so, Diddy dated Yasmeen Ghauri, a model of Pakistani and German descent, who was born in Canada. When he and Ghauro split up, he was rumored to have dated Tracey Edmonds. Edmonds is a popular personality, who is known for her relationships with Babyface and Eddie Murphy; she is also a television producer and businesswoman. Although Tracey vehemently denied these rumors, the true nature of their relationship is one that is still speculated about.
All The Children of The Music Icon
In the course of his many relationships, P Diddy has managed to amass a brood of children. In total, Sean Combs has six children with different women.
A Son With Hylton-Brim
His first child, Justin, was born in 1993 and is a result of his relationship with Misa Hylton-Brim. He is a graduate of The University of California, Los Angeles (UCLA). Justin is an American Football player who played for the UCLA Bruins as a defensive back. 
Three Children With Kim Porter
Sean Combs has three other children with Kimberly Porter, their first child together, Christian, was born in 1998. In 2006, twin girls, D'Lila Star and Jessie James were born. Christian has followed in the footsteps of his father, P Diddy, and has established himself as an actor and rapper. He collaborated with Teyana Taylor on her song, How You Want It, which was released in 2019. The Comb's twins, on the other hand, have also become Instagram stars with over 340k followers.
An Adopted Son (Quincy)
Before the birth of Porter's three children, she already had a son named Quincy from her relationship with Al B. Sure. However, Diddy later adopted Quincy and raised him like his own child. Today, Quincy has grown into a young promising dude and has a career in entertainment as an actor and musician.
Daughter with Chapman
Sean Combs' last-child, Chance is the one he had with Sarah Chapman. She was born five months before the twin daughters in 2006. She is currently attending high school.