Sean John Combs is one of the hip-hop music industry's most iconic personalities. The enterprising musician who most people just call P. Diddy has forged a career that has lasted decades; building an empire in the process. He is a rapper, a singer, a songwriter, an actor, and a record producer. Whatever name you prefer to call him among B. Love, Puffy, P. Diddy, or Sean Combs, it is clear that he has built a career worth admiring. He is an American legend and if you would like to learn more about the legend of Sean Combs – his professional career, his philanthropy, and his net worth – read below.
P. Diddy's Biography
Sean Combs is a native of Harlem, New York. He was born on November 4, 1969. He was raised in a Catholic background and attended the Mount Saint Michael Academy from where he graduated in 1987. As an excellent student, he got an admission into Howard University to study Business. After two years at Howard University, Combs dropped out to pursue his interests in music.
The man that would soon grow to be known as P. Diddy started pursuing his big dreams of music domination at Uptown Records, where he worked as an intern. There, he served as the Talent director and he was crucial to the development of the careers of Jodeci and Mary J. Blige but he did not last long at Uptown Records. He got fired two years into his time at Uptown and left to establish his own music label.
P. Diddy's new label, Bad Boy Entertainment, was established as a joint venture with Arista Records. It did not take long for Bad Boy Entertainment to get off the ground considering that he had left Uptown Records with one of rap's biggest talents, Biggie Smalls. With Biggie Smalls and Craig Mack on the Bad Boy roster, they quickly released hit singles and followed it up with LPs. The exposure and success of their music gave Bad Boy Entertainment the platform to sign more acts and Combs took advantage, signing acts like Faith Evans and Father MC. Combs' production team which he dubbed The Hitmen worked with several stars outside his label and quickly became a leading production team in the country.
In 1997, P. Diddy decided to get on the mic himself and released his first commercial work. He released the single, Can't Nobody Hold Me Down which spent 28 weeks on the Billboard Hot 100 and peaked at number one, suggesting that Combs' was not only good at managing talents, but he was also one himself. In the same year, he released his first album to critical and commercial success. He was nominated five times at the Grammy Awards for the album which he titled, No Way Out. He won two of them.
His career as a recording artist grew post-1997 as he released his sophomore album, Forever to a similar success as his first album. Over the next 20 years, Combs continued to release music as a recording artist. He has five studio albums to his name with the most recent, Last Train to Paris released in 2010.
A man of diversified interests, P. Diddy is also an actor. He made his acting debut in 2001 in two movies, Made and Monster's Ball. In the latter, he acted alongside Billy Thornton and Halle Berry. He has appeared in 11 movies since his acting debut.
Combs is a known entrepreneur who has investments in various economic sectors from fashion to media to beverages. He is the current head of Combs Enterprises, the umbrella company for all of his businesses.
Combs is also a notable philanthropist. Donating to several charity causes including the establishment of Daddy's House Social Programs that has been helping inner city youths. In 2003, he ran the New York City Marathon to help raise $2 million for the educational system of New York City.
Family – Parents
Sean Combs was the son of a former US Air Force officer and his wife Janice Smalls, who was a teacher's assistant and model. At the early age of two, Combs suffered the tragedy of losing his father. His father died of a gunshot that is believed to have been as a result of his association with a known drug dealer, Frank Lucas. From then on, Sean Combs was raised by his mother alone and he spent his childhood days mostly being a good boy.
Kids, Wife or Baby Mama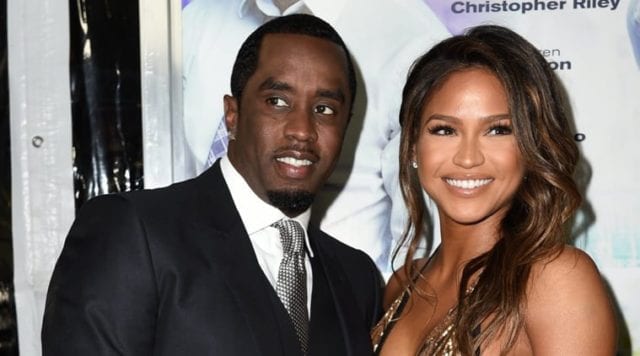 Although P. Diddy was in a high profile relationship with Cassie since 2006 until their breakup in 2018. The two were never married and did not share a child. Combs, however, has 6 children from his previous relationships. His first child was born in 1993 to his high school sweetheart, Miss Hylton-Brim. He is named Justin. Combs later had three children with Kimberly Porter with whom he was in an off-and-on relationship.
See Also: How Did Biggie Die, What Was His Net Worth? Here are Facts You Must Know
The two share twin girls – D'ila Star and Jessie James – and a boy named Christian. Combs also adopted a child from Kimberly's previous relationship, Quincy. His sixth child, a girl named Chance was born to Sarah Chapman and Combs took legal responsibility in October 2007.
Net Worth
P. Diddy is an entrepreneur who has invested in a lot of businesses over the course of his career. He is a majority owner of a television Network and a beverage company. He also owns a clothing line, Sean John and two restaurants which he named after his son, Justin. He is currently estimated to be worth $825 million, making him the second richest man in hip-hop.