Many people will know Patrick Swayze from the 1987 movie, Dirty Dancing. In the movie (which would go on to achieve cult status) he plays a sexy dance instructor who falls for his student. However, not many will know that Swayze wasn't just a pretend dancer but also a real-life classical dancer. Also, not many will know that he composed one of the most popular songs in the movie's soundtrack 'She's like the Wind'. Want to know more interesting details about the late movie star? Then continue reading.
Patrick Swayze Bio
Patrick Wayne Swayze was born on the 18th of August 1952. He grew up in Houston and attended schools such as Oak Forest Elementary and Waltrip High School. As a youngster, Swayze was both artistically and athletically gifted. He played high school football as well as took part in ice skating and ballet. His talent for ballet largely came from his mom who was a professional ballerina and dance teacher. On finishing high school, Patrick Swayze obtained a gymnastic scholarship to San Jacinto College in Pasadena. He studied there for two years before his love for dance and acting won.
He subsequently dropped out and joined the Disney Parade Tour as the dancing prince charming. When that gig was over, Swayze moved to New York to pursue dancing. In the big apple, he spent five years dancing for various ballet companies. His dance ambitions were however truncated when a knee injury (which had earlier ended his football career) reared its ugly head again.
Swayze decided to focus on acting and was soon cast as a lead in a stage production of Grease. Swayze landed his first movie role after that. This was in the 1979 film, Skatetown, U.S.A, where he played the leader of a dance and roller skating gang. From there, Swayze steadily increased his popularity with appearances in several movies and TV series such as MASH, The Outsiders, and Red Dawn. This was until 1984 when he landed the life-changing role of a dance instructor in the movie Dirty Dancing. After Dirty Dancing, Patrick Swayze appeared in several blockbusters including the 1990 Blockbuster, Ghosts. In Ghost, Swayze plays a murdered investment banker whose spirit comes back to avenge his murder and protect his beloved girlfriend.
Family and Brother
The late movie star hails from a large family. His mother's name was Patsy Swayze while his father's name was Jesse Wayne. Swayze had two sisters named Vicky (now late) and Bambi as well as two brothers Don and Sean. Don is also an actor but with lesser success than Patrick. He has appeared in films and soap operas such as Urban Cowboy, Shy People, Death Ring, Alamo: The Price of Freedom, True Blood, The Young and The Restless, Days of Our Lives. Don has also appeared in several theatrical productions.
Wife and Son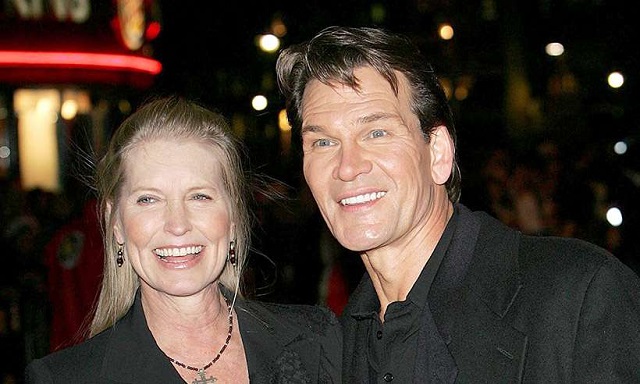 Swayze was married to Lisa Niemi. Niemi is also a professionally trained dancer as well as an actress and author. Swayze and Niemi first met when she was 14. At that time, she was dancing in his mom's ballet company. They began a relationship a year in 1971 and tied the knot in 1976. Swayze and his wife collaborated on several projects in his lifetime. They co-starred in two movies namely, Steel Dawn (1987) and One Last Dance (2003). One Last Dance is about two aging ballerinas and was written by Swayze's wife Niemi.
It must be noted that the couple did not have any children together. However, in 2018, some tabloids alleged that Swayze had a secret love child. According to them, the Dirty Dancing star had a short affair with a young lady named Lebetta Whittle in 1972. The short fling resulted in the birth of a son named Jason Whittle. The tabloids also reported that Jason was planning to sue for a part of the actor's fortune. It must be stressed that these are just tabloid stories. It hasn't been reported in reputable news outlets. As such the story is not reliable.
See Also: Steven Seagal Spouse, Children, Sister, Net Worth, Height, Weight
Height
When he was alive, Patrick Swayze was 5 feet 11 inches tall (1.80m) and weighed 77kg (169.7lbs). The Houston native was also blessed with dark brown hair and a set of light brown eyes. Swayze was easily one of the hottest actors in Hollywood in the 80s. This was confirmed by People Magazine who named him the sexiest man alive in the year 1991.
Death
Patrick Swayze passed away on the 14th of September 2009. He was 57 years old at the time of his demise. The actor died from complications arising from chemotherapy. He had been diagnosed with pancreatic cancer in December 2007 and was undergoing chemotherapy (as well as other forms of treatment) to control it. Swayze did not let the disease hold him down but fought valiantly. He also continued doing what he loved best – acting. At the time of his demise, he was featuring in a TV series known as The Beast. On his death, Swayze's remains was cremated in accordance with his wishes.