Paul Kagame's third term as the President of Rwanda was secured on Friday when he won the Rwandan elections by a landslide. The President carted away 98% of the votes, flawlessly extending his 17-year rule.
The other candidates shared the remaining 2% of votes among themselves with Frank Habineza of the opposition Democratic Green Party winning 0.45% of the votes, while independent candidate Philippe Mpayimana secured 0.72%.
President Paul Kagame now 59-years-old has ruled Rwanda in various capacities since 1994 when he worked with his rebel group to end the genocide that killed 800,000 people.
See Also: Paul Kagame, National Hero Or Strongman
From then, President Kagame rose politically, first serving as the defense minister then Vice President before finally ending up as the President in 2000 when his predecessor resigned.
He was actually elected for his first term in Presidency in 2003 under a new constitution with a seven-year term and in 2010 he was able to double that with another election victory.
This year would have been the end of Kagame's reign 17-year reign which can actually be heartily applauded but in 2015 millions of Rwandans supposedly agreed to a constitutional amendment which lifted term limits. The constitutional amendment could see President Kagame ruling till 2034 and now that we are sure of Paul Kagame's third term that is seeming more and more likely.
As everyone debates Paul Kagame's third term, it is only fair to consider his rather impressive record in a continent such as Africa is with some very flawed leaders.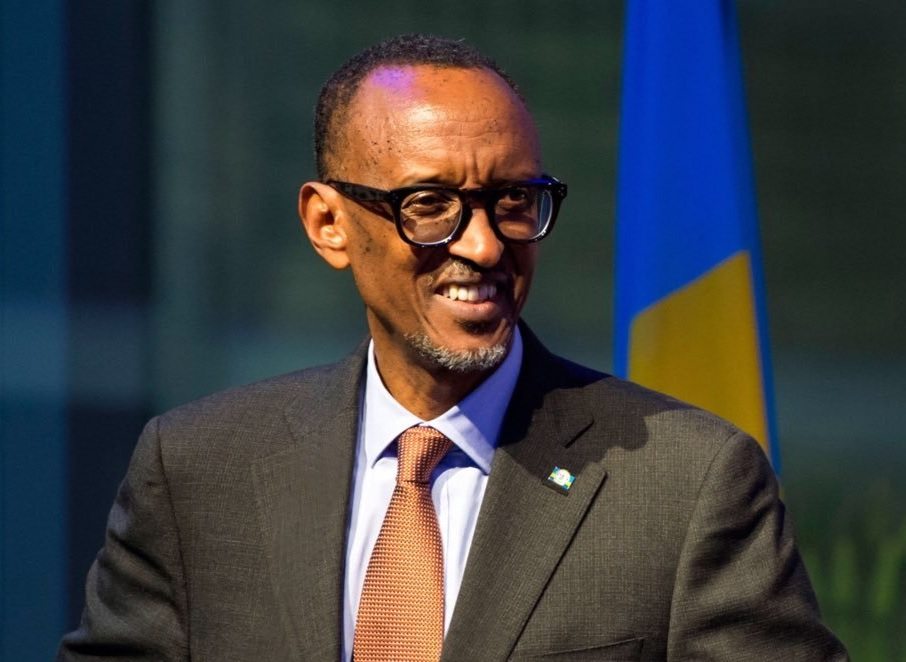 In the 2015 Mo Ibrahim Index of Governance, Rwanda ranked 11 under Kagame's leadership. The country has enjoyed a GDP growth of 8 percent per year on average between 2001 and 2014 and is still on track to becoming a middle-income country by 2020.
This impressive performance could easily explain why Paul Kagame's third term is now a reality but not everyone is convinced that love for the President and his record is the reason why.
See Also: Kagame Receives Award For Adopting Science & Technological Innovations
President Kagame has also had some strikes against him, especially, as relates to his alleged stifling of the opposition and the press in Rwanda. Very few people are openly critical of the President.
Considering all these, here are a few things we believe Rwandans can expect from Paul Kagame's Third Term;
Rwanda's Democracy will be questioned a lot in the coming years
It happened after the initial constitutional amendment that allowed President Kagame to run for a third term. Foreign observers questioned whether the President's sweeping victory was a sign of the people's love for him or whether they had been manipulated or even scared into voting the way that they did.
The same questions are making the rounds again with Kagame's 98% win and they will likely persist in the coming years as Rwanda's democracy will be put under further observation.
Paul Kagame's Third term will bring on, even more, questions of his human rights record
President Kagame's methods of silencing the opposition have led to questions on his human rights records numerous times. When Diane Rwigara's candidacy was blocked on technical reasons stopping her from contesting in this election, she launched what she calls a "movement" to challenge the regime on its human rights record.
She speaks frankly of the extrajudicial assassinations that exiled critics and international organizations such as Human Rights Watch claim the government frequently carries out against its enemies and voices such as hers are likely to get louder.
Comparisons with other countries that have sit tight leaders
Rwanda is likely to be compared with other countries with sit-tight leaders, most especially Zimbabwe. This is because, Robert Mugabe, Zimbabwe's nonagenarian leader, also started out as a loved leader by the people of Zimbabwe. Years after, however, Zimbabwe is suffering under his leadership and if Kagame's stellar record does not continue, the comparisons are sure to happen.
Starting up a new conversation about term limits
In 2016, Chude Jideonwo asked these questions in an article he wrote about Kagame for CNN;
"You wonder at the utility of term limits if they limit the capacity of visionary leaders.

Because, indeed, what use is democracy as a system of government — what use is any system of government — if it does not deliver development, growth, jobs, hope on the rise?"
Depending on how well Kagame does, he will certainly lead Africa into a lot of conversation about term limits and whether visionary leaders should be allowed to continue leading until their vision is satisfied.