Peanut Nasheed is the spouse of the New York Times best selling author, Tariq Nasheed who has amassed a huge fan base as a result of his diverse works in the media and equally through his notable publications. He has additionally garnered fame for his exceptional works in the hidden colors movie series.
Following their marriage, the comely damsel has gained much media attention although she previously pursued a career in modeling. Peanut has kept much of her details private which makes information regarding her accomplishments as a model unknown. Notwithstanding, her impeccable support to her husband has not eluded the prying eyes of the media as she is often seen together with him in several events. Below are more details about the life of Tariq Nasheed's wife as well as her marriage.
Who is Peanut Nasheed, Tariq Nasheed's Wife?
Tariq Nasheed's significant other has her birth name as Alexis Cobb. The names of her parents and siblings are not yet available as well as her year of birth. She is known to celebrate her birthday on the 30th of December every year. Regarding her educational achievements, Peanut has not disclosed such details publicly.
Despite being on the spotlight as the spouse of an influential media personality, actor and director, information regarding Peanut Nasheed's life has been successfully kept private. However, the only known fact about the pretty damsel is that she previously worked as a model, although details of her modeling works are still under wraps. She has also been featured in most of her husband's posts on social media precisely, Instagram as he often shares some loved up family pictures on the social media network.
What is Peanut Nasheed's Husband Famous For?
Unlike his wife, Tariq Nasheed is very well active on Instagram and Twitter where he has amassed thousands of followers. He additionally has a YouTube channel that has attracted over 60 thousand subscribers. Peanut Nasheed's husband has achieved great success in various works of life, having worked as a vlogger, radio presenter, author, actor, director, and social commentator. He is known by multiple monikers such as Tariq Elite, King Flex, and K-Flex.
As an author, the young motivational speaker has captured the attention of a wide audience with the numerous dating and relationship advice he has penned down in his books. Some of his books include 'The Art of Mackin' – a New York Times best-selling book that was published in 2000 and had sales of over 250,000 copies, 'Play or Be Played: What Every Female Should Know About Men, Dating, and Relationships', 'The Mack Within', 'The Art of Gold Digging', 'The Elite Way: 10 Rules Men Must Know in Order to Deal With Women'.
He is also a podcaster whose podcast titled, The Mack Lessons has gathered more than 100,000 listeners. Through his works as a public speaker, Peanut Nasheed's husband has organized lectures and seminars in colleges across the country as he often talks on sex and relationships. He is additionally known as a writer and director of the 2013 American horror film, Dark Medicine, originally known as The Eugenist of which he also served as the producer.
Other movies he has directed includes the documentary series, Hidden Colors: The Untold History of People of Aboriginal, Moor and African Descent, Hidden Colors 2: The Triumph of Melanin, Hidden Colors 3: The Rules of Racism, Hidden Colors 4: The Religion of White Supremacy, Hidden Colors 5: The Art of Black Warfare, and 1804: The Hidden History of Haiti.
See Also: 5 Things You Didn't Know About John Christopher Depp III
When Did They Get Married?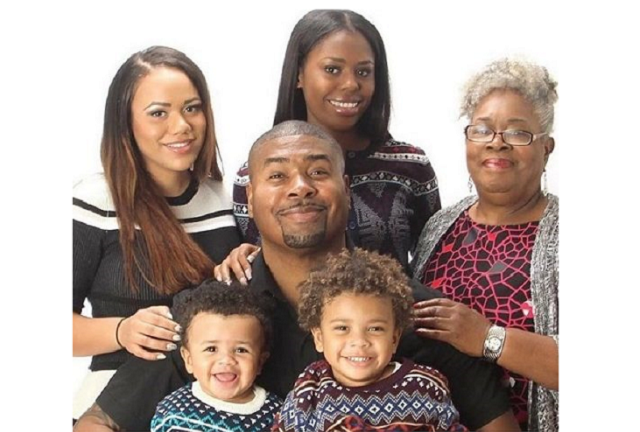 The beautiful couple who dated for several years tied the knot in late 2014. They are blessed with three adorable children; a daughter named Taria who recently graduated from high school and two sons named Mateo and Asir Nasheed. As a result of Tariq Nasheed's advice on relationship and dating, his marriage has garnered much attention as many are curious to know how he handles his marital relationship. Interestingly, the couple who has been married for years is still very much in love with each other. They often go on dates and always spend quality time together.
In January 2018, the pair attended the Xscape tour in Los Angeles and have also been spotted at Nas restaurant in Los Angeles. Peanut Nasheed's husband has never been shy to publicize his love for his pretty wife whom he always writes about on several of his posts on social media. In the same vein, he showered Peanut with so much love during her birthday in 2017 which they celebrated by hanging out at Mr. Chow restaurant in Malibu.