It's almost impossible to take an inventory of A-list Spanish talents without mentioning Oscar-winning actress Penelope Cruz. Since making her debut screen appearance at the young age of 15, Cruz traversed the rocky path to fame with her versatile roles and talent and has eventually established her status as a model and Hollywood star. Here are interesting facts you should know about the striking brunette who not only has a successful career but a happy marriage and family life.
Early Life, Nationality
Penelope Cruz was born on 28 April 1974, in the Alcobendas, Madrid, Spain to Encarna Sanchez, a hairdresser, and Eduardo Cruz, a car mechanic and retailer. The Spanish native was named after the song "Penelope" by Joan Manual Serrat. She and her two siblings Monica and Eduardo were raised in Alcobendas. Cruz began exhibiting her passion for acting and modeling from an early age. To hone her talents, she enrolled at Spain's National Conservatory where she learned Classical Ballet for nine years and later studied theatre at New York School.
See Also: Eva Longoria Husband, Daughter, Age, Net Worth, Height, Weight
Penelope Cruz began her acting career in Spain, first with commercials and TV roles and then the Spanish silver screen. Her debut Hollywood appearance was in 2000's All The Pretty Horses. Her breakthrough role was as Sofia Serrano in the movie The Vanilla Sky (2001). She has achieved landmark feats with numerous successful hits and has been honored for her creative and unique contributions to the industry. Not only is she the first Spanish actress to win an Academy Award, she is also the first Spanish actress to get a star on the Hollywood Walk of Fame.
Sister
Penelope has a lookalike little sister Mónica Cruz who is three years younger than the star actress. Just like her big sister, Monica is also a Spanish beauty and brunette bombshell, an obvious pointer that beauty runs in their genes. The two Cruz sisters are famously close and have collaborated on a couple of business projects.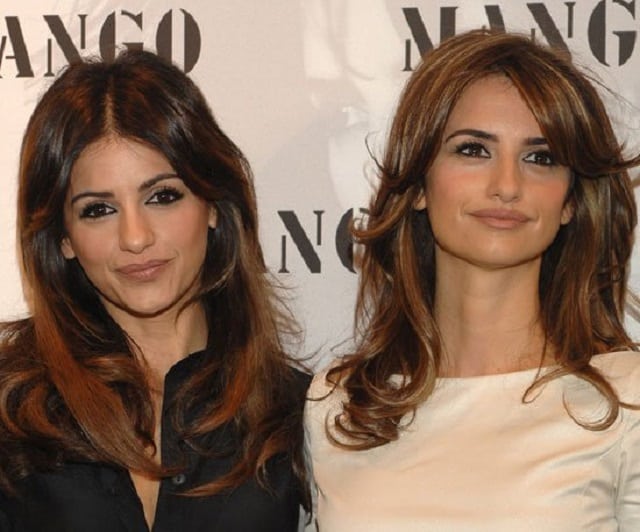 Though she may not be as successful as her sister whom she bears a striking resemblance with, Monica does have an impressive resume. She is a star dancer and actress. A very common and known fact about Monica is that she made a bold decision to have children alone. In other words, she is a single mother by choice. The Spanish beauty who believes that motherhood is too important for her to risk running out of time, brought her five-year-long plan to fruition a few years back. In 2013, she welcomed a daughter named Antonella Cruz Sanchez, who was conceived through artificial insemination by an anonymous sperm donor.
Penelope Cruz' Husband, Children
Penelope Cruz is married to her longtime Spanish heartthrob and actor Javier Bardem. The pair who began dating in 2007 tied the knot in July 2010 in a private ceremony in the Bahamas. Bardem and Cruz have two children together, a son Leo, born in 2011, and a daughter Luna, born in 2013.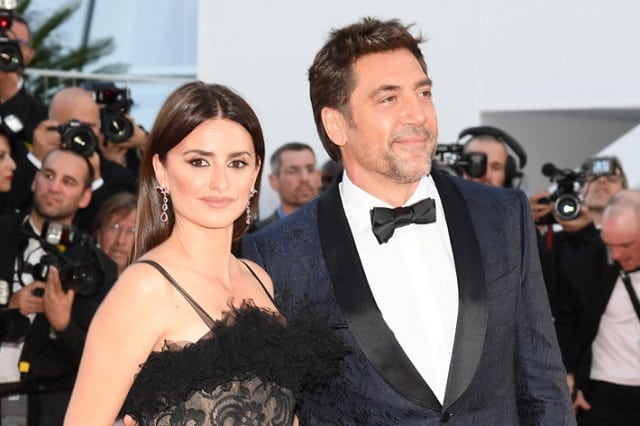 Having endured as romantic partners in a notoriously fickle industry, the superstar actress and her Academy award-winning husband are an A-list super couple. The couple also has similarly lauded résumés as each actor has been working for decades, has earned three Oscar nominations, and won one Academy Award (Cruz is the second Spanish actor to win an Oscar award after her husband Javier Bardem).
Interestingly, Bardem and Cruz have also been acting opposite one another, on and off, in several movies such as Jamon Jamon (1992), Vicky Cristina Barcelona (2008), Loving Pablo (2017), and Everybody Knows (2018), among others. Though the couple has starred together in several films, they, however, don't actively seek out roles together. Having learned the value of setting boundaries for their screen collaborations, the actors hope it is something they get to do once in a while.
Not only are Cruz and Bardem equals in their marriage, they are also the same with their paychecks despite Hollywood's long-troublesome wage gap. They were paid equally for Asghar Farhadi's 2018 Spanish psychological thriller, Everybody Knows, a movie which chronicles the life of a woman Laura (Cruz) who returns to her hometown in Madrid, only find herself relying on her ex-boyfriend Paco (Bardem) after a crisis arises.
Javier Bardem was born on 1st March 1969, in Las Palmas on the Island of Gran Canaria. Despite coming from a family with a long line of Spanish actors, and making his first on-screen appearance at age 6 in Fernando Fernán Gomez's El Pícaro, Javier's initial passion was painting. He later studied art at Madrid's Escuela de Artes y Oficios. He only decided to try out a few acting gigs in order to earn money to support his painting. That decision has paid off as Javier has grown to be a multi-talented and A-list actor.
Some of his successful movies include the role as Reinaldo Arenas in Before Night Falls (2000), the 2007 film No Country For Old Men, where he played the role of psychopathic assassin Anton Chigurh. The movie earned him an Academy Award for Best Supporting Actor. He also starred as Uxbal in the critically-acclaimed Spanish movie, Biutiful (2010), the James Bond film Skyfall (2012), where he played the role of cyberterrorist Raoul Silva which earned him a BAFTA nomination, and Thy Kingdom Come (2018), where he portrays a priest struggling with his faith.
Before Bardem fell in love with Penelope's feisty personality, the superstar actress dated Tom Cruise for three years but the pair split in 2004. She was also linked to having dated her Sahara co-star Matthew McConaughey, but the relationship was also shortlived as it ended in May 2006.
Measurements
The slim and hot Spanish star has a sensational figure such that she was once ranked as one of the Sexiest Women in the World. Penelope Cruz stands at an average height of 5 feet 6 inches (1.68 m) and weighs 62kg (137 lbs). Her other body measurements are 35-27-35 inches for hips, waist and bust respectively.