Pentatonix is an acapella group known across the globe. They have won three Grammy awards and sold about 10 million albums the world over. Practically all their shows, no matter where they are performing, are sold out, and they have a YouTube channel that currently has over 18 million subscribers while netting over 4.5 billion video views. Thanks to these successes, members of Pentatonix all have a significant net worth.
Ten of Pentatonix albums have reached the top 10 on the US Billboard 200 chart and have been certified by the RIAA for platinum, multi-platinum, and gold-selling singles and albums. Not bad for a group that started a YouTube channel because they lost a record deal. Find out more about the makeup of the stellar group below and how much they are currently worth.
Pentatonix, the Famous Acapella Group, Has Five Members
Pentatonix began as a group of five vocalists who originated in Arlington, Texas, back in 2011. The group name comes from the pentatonic scale, a musical mode with notes representing each member of the group.
The initial makeup of the group which won the third season of NBC's The Sing-Off was Scott Hoying, Mitch Grassi, Kristi Maldonado, Avi Kaplan, and Kevin Olusola.
From NBC's The Sing-Off, they were able to win $200,000 and also got a recording contract with Sony Music. Avi Kaplan exited the group in 2017, and another vocalist named Matt Sallee stepped in as a replacement.
Over the years, the group has grown in fame and wealth. According to Celebrity Net Worth, the group is worth $40 million. Here is how much of that value belongs to each member.
1. Scott Hoying (2011 – Present)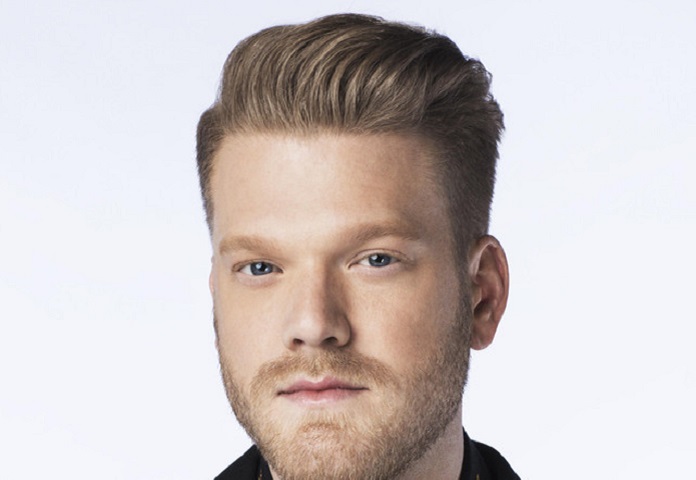 Net Worth – $8 Million
Scott Hoying started performing at the young age of 8. He is a songwriter and pianist who graduated from Martin High School in Arlington, TX then enrolled in USC where he became a part of the SoCal VoCals, which is a famous and accomplished campus acapella group.
Hoying's involvement in music came long before he found success with Pentatonix. He and Mitch Grassi were members of the music duo, Superfruit. He was at one time a finalist on CBS' Star Search and seemed to be a favorite for performing the National Anthem at various professional and collegiate sporting events.
Scot Hoying is a founding member of Pentatonix, and thus, one of its wealthiest members with a net worth of $8 million. He and Mitch's group, sup3rfruit, has more than 2.5 million subscribers on YouTube, with over 412 million views.
2. Mitch Grassi (2011 – Present)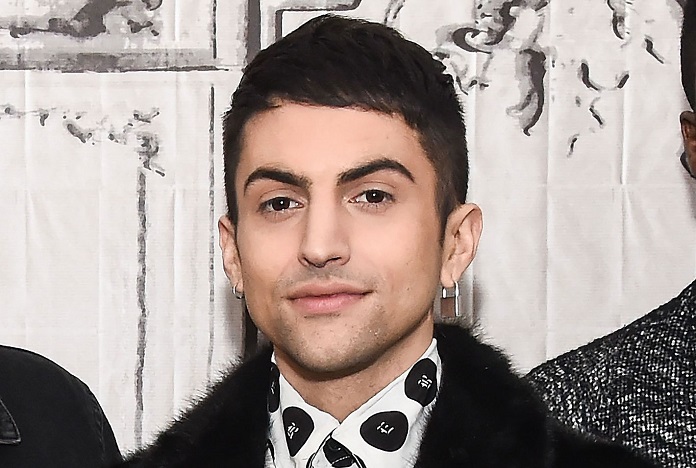 Net Worth – $8 Million
Born in July 1992, Mitch Grassi is the youngest member of the acapella group. Mitch has been a part of numerous talent competitions since he was a child, and he even won the Teen Talent Follies after he did a beautiful rendition of Scott Alan's Kiss the Air.
Asides being a lead vocalist in Pentatonix, the young talent also continues to hone his skills in production and DJ-ing as his music tastes extend to the underground club and electronic music. He debuted as a solo act named Messer during an online club performance in April 2020.
As one of the leaders of Pentatonix, Mitch Grassi has a personal net worth of $8 million. He earned his wealth from his work with the group, and his side act as a member of Superfruit.
3. Kirstin Maldonado (2011 – Present)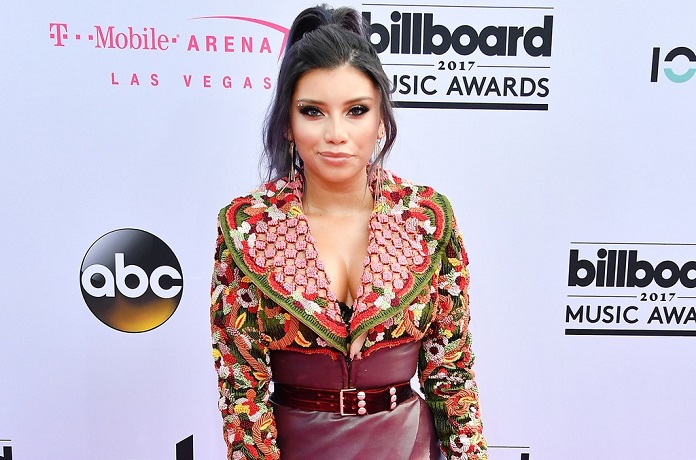 Net Worth – $8 Million
Kirstin Maldonado honed her skills while she was a touring member at Theatre Arlington, where she had learned how to sing eight-part harmonies for eight years. Before joining Pentatonix, she was a National Hispanic Scholar and a sophomore Music theatre major at The University of Oklahoma.
Kirstin started classical training in high school and was a member of the Texas All-State Choir for three years. Like Mitch, she has a solo career. Under the stage name, Kirstin, Maldonado debuted her solo music in May 2017 with the song, Break a Little. She is also an actress with a Broadway credit to her name. Kirstin made her debut on stage in 2018, playing Lauren in Kinky Boots.
Although Scott and Mitch are considered founders of the group, Kirstin was an equal founder. She dropped out of The University of Oklahoma to form Pentatonix with Scott after he shared the idea with her. Based on her Pentatonix income and side ventures, Kirstin is worth $8 million too.
See Also: Harry Styles Biography, Age, Height, Relationships, Is He Gay?
4. Kevin "K.O." Olusola (2011 – Present)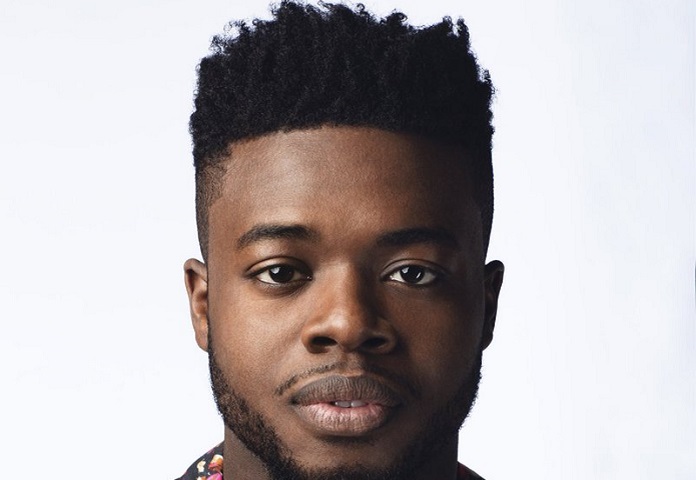 Net Worth – $8 Million
Kevin Olusola is the son of a Nigerian psychiatrist and Grenadian nurse. He began learning to play the piano, cello, and saxophone from a very young age and went on to perform twice at Carnegie Hall as a soloist. He went to high school at Phillips Academy Andover and enrolled in Yale University after he graduated. Kevin was pre-med at Yale and majored in East Asian studies.
In college, he began to develop a skill known as "celloboxing," where he plays the cello while beatboxing at the same time. On the 10th of March 2015, he released a solo album called The Renegade EP, which debuted at number one on Billboard Traditional Classical and Classical Crossover charts. Based on an even revenue sharing formula that has kept Pentatonix together, Kevin also has a net worth of $8 million.
5. Matt Sallee (2017 – Present)
Net Worth – $400,000
After Avi Kaplan departed the group, Matt Sallee joined Pentatonix as the fifth member. He is the second bass in the group, and his first album with the acapella group was A Pentatonix Christmas Deluxe.
Matt is a native of Baltimore, Maryland, and has been a singer for most of his life. He began singing in church and became an established singer in schools and his local community. After high school, Matt got admission to Berklee College of Music. There, he joined the school's acapella group, Pitch Slapped.
He joined Pentatonix in October 2017 and has remained with the group ever since. His exact net worth is yet to be determined, but as of 2019, he was worth an estimated $400,000.
6. Avi Kaplan (2011 – 2017)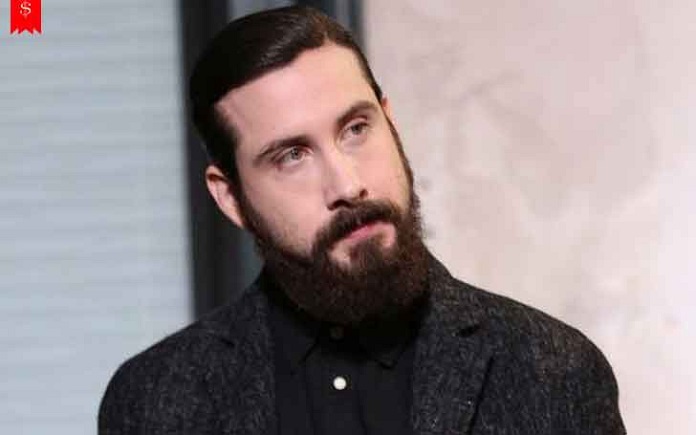 Net Worth – $8 Million
Avi Kaplan was a founding member of Pentatonix, and for six years, he was a part of its glorious ascent to the pinnacle of a cappella music. Avi is a native of Visalia, California, and like the rest of the group, began singing as a child.
Unlike the rest of the group, he was an accomplished acapella singer before Pentatonix but has seen his stock rise along with the group. Today, Avi Kaplan has three Grammys to his name, and more than eight million copies of sold albums, thanks to his time in Pentatonix.
As a solo artist, he is signed to Fantasy Records and has two EPs to his name, Sage and Stone, and I'll Get By. According to Celebrity Net Worth, he also has a net worth of $8 million, like other active members of Pentatonix.
Why Avi Left Pentatonix
From the outside, Pentatonix is an unproblematic music group that blesses the world with quality music year in year out. So, when the group announced that one of its founding members was leaving, it was a shock to fans and drew its different speculations.
However, unlike the story of departures from other groups, Avi Kaplan's exit was amicable. Being a family man, the group's consistent touring took a toll on his family, and he decided to quit to spend more time with them.
Since he returned to the music scene, he has been embarking on smaller-scale tours, keeping in touch with his music side without disengaging from his family.