Call it a bizarrely improbable coincidence or whatever name you would want to, but teenagers are wrecking Nairobi city to the core. Yes, recently some local gangs (names withheld) mainly formed by teenagers in the slum areas of Kenya are allegedly some of Kenya's most feared criminal gangs that are particularly responsible for several crimes including violent carjackings, robberies, constant rape cases within Nairobi City. The said group consist of hundreds of youths, all of them with a stone heart and are apparently professionals with weapons and an insatiable hunger for money. These teenage gangs are just a hike away from transitioning into serious monstrous criminals capable of more mind-boggling and deadly vices that would make them appear constantly on CNN headlines as terrorists.
Read on to see their photos and video of the nemesis that caught up with them.
See Also: Terrorism In Kenya
Meet Tomaso, a suspected gangster from one of the local gangs.
He was reportedly shot dead by the police quite recently. The officials who got him were hunting down criminals in Nairobi.
Based on a Commenter Kenyan List:
Just a week ago Tomaso's  friend and accomplice named Lenny was also shot dead by police.
Tomaso had even changed his Facebook profile picture and put Lenny's pic in honor of his comrade's death. God had given him a warning when his friend was killed but Tomaso did not learn and still went ahead with his business.
Weeks later, this is the sad & bitter end that met Tomaso…
A friend of a victim of one of these gang's violent crimes shared this story on Kenyan List:
"It just baffles me how young guys are trying to ape gangsters from the states. Huyo Tomato ama ni nani ana madame kama million wenye huwasaidia kuiba…true story a friend had his phone stollen hapo cubano na madame kisha wakamshow aiendee hapo buru…kufika kadame kako na hao vijana wadogo wamejaza waya kwa shingo akaambiwa aendee karao aone vile ata hao wanaogopa….and so it played out.
Umalize shule last year utake kuvaa mawaya thirty na ukunywe mtembezi blue label aje sasa?…cheza ligi yako ama ukule ndengu. Ona wengine wenzake"
This is the kind of stuff he usually uploads on Facebook: guns, money and the likes;
He finds joy showing off his guns and stolen cash.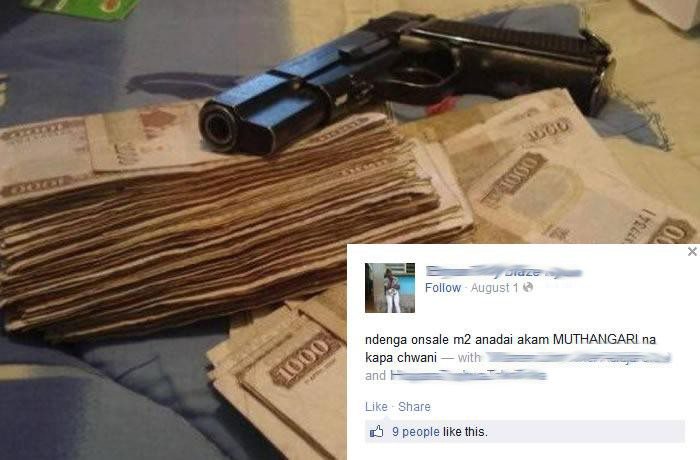 You are so correct, this is exactly what his Facebook wall looks like;
The money they stole from innocent or rather poor Kenyans who work tooth and nail to meet their needs;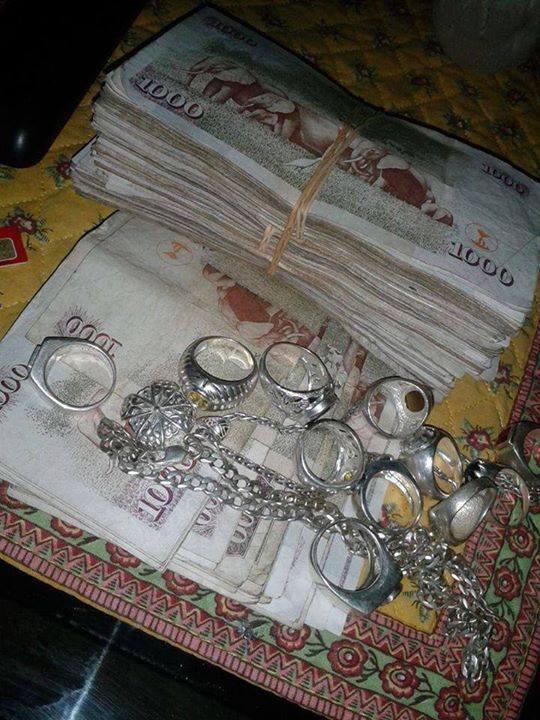 They handle cool stolen cash;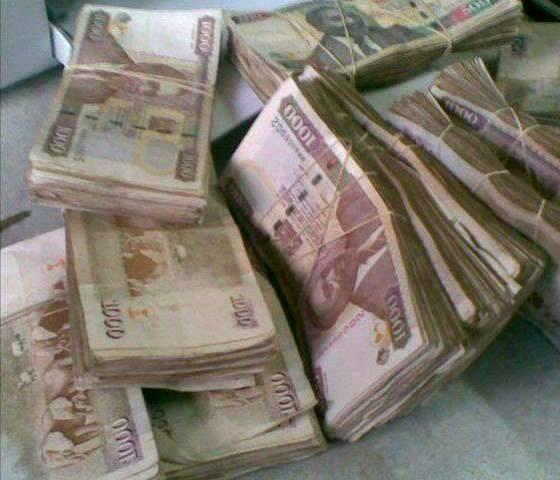 Not even a slight remorse is shown by this gangs when they show off stolen cash;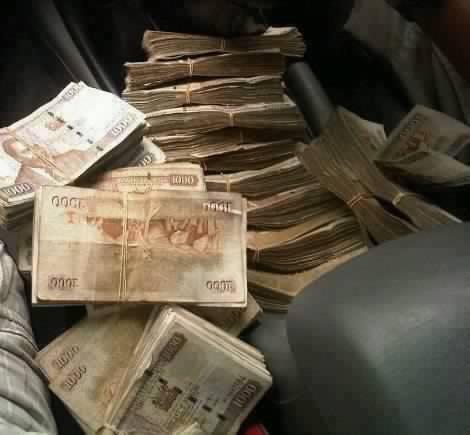 Always proud of making public, the stolen cash they take from hardworking citizens;
Mean teens with the meanest intent.
Anyway, read this Facebook post of one of the gang members who took to the platform to express his urge to rape Nairobi women because of their indecent dressing!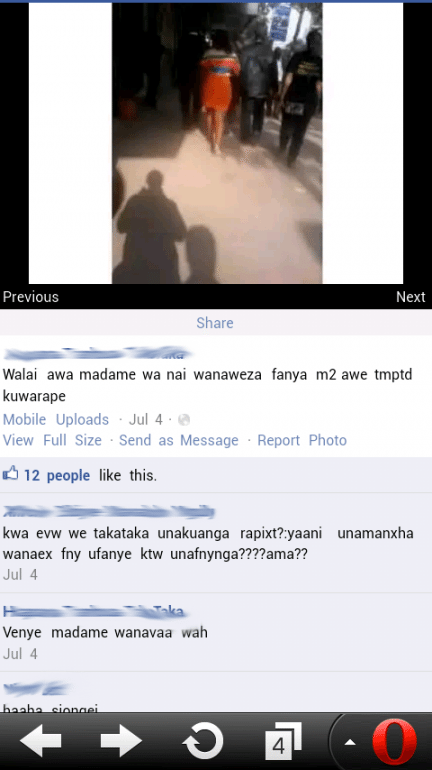 Or this other post whereby a member of the gangs Offers their "services" to a young distressed lady on Facebook;
This chain indicates a member (Mike Sonko Style);
And speaking of religion, Jamaican Dancehall artiste, Vybz Kartel is what they bow to…you are right to call him their "god"
The photo below depicts a teenage Kenyan boy holding up a bible while worshipping Jamaican artist Vybz Kartel who is now in prison facing murder charges.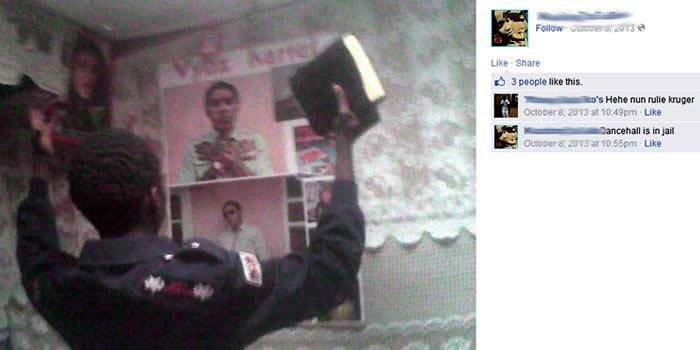 Even though the fate that has befallen some of these teenage gangs is nothing short of cool but just a serious reminder that crime has its way of making one pay with one's life. The video below shows it all…
Here is a Video of the young gangsters being arrested…I guess the government must have thrust them into the strange world of prison by now.
Teenage gangs like those mentioned above may start out as a result of desperation due to the poor state of the economy. They conveniently forget, however, that there are several people who are still trying to make an honest living, struggling day in, day out to make the best of terrible situations. These happen to be the people who they divest of their hard-earned money and it is for this reason that it is difficult sometimes to feel sad about the sorry endings to some of the stories of these teenage gangs when they lack the capacity to feel sorry for others.