Pitso Mosimane is a South African football coach and former player who earns a monthly salary of $270,000 (R4.5 million) and has an estimated net worth of $5 million.
Pitso Mosimane could not have kept himself away from the limelight even if he tried to. This is basically because of his long-serving years as a football player and currently as one of the most celebrated and best African coaches. Pitso Mosimane's salary is proof of his relevance in the career path he has chosen and how far he has come. He has been earning as much as R4.5 million monthly with Al Ahly since 2020. His net worth is estimated at $5 million – a wealth he mainly made from his career in football as a player and manager.
How Pitso Mosimane Became One Of The Richest Coaches In Africa
Pitso Mosimane started making a career in football from an early stage in his life. He started his senior career in 1982 up until 1996. He then went on to begin his coaching career in the late 1990s and early 2000s. It was however in 2001 that he began his career as a head coach in a major team where he has gathered most of his wealth to rank him as one of the richest coaches in Africa. His career as a manager made him work with different teams in South Africa and currently manages an Egyptian football team, Al Ahly. Unlike many African coaches, Mosimane does not only manage teams within the shores of his country. He also leads his team to a continental football competition – CAF.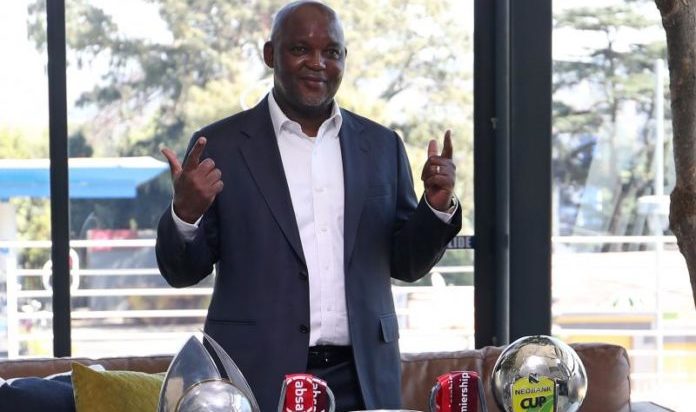 He Had A Long-lasting Career As A Football Player
His career as a football player began at Rockville Hungry Lions before moving on to start his senior football career where he played for several teams for years. In addition, he appeared in over 100 matches and scored about 50 goals in his midfield position in the more than one decade he spent playing football.
Teams Pitso Mosimane Played For
Jomo Cosmos (1982-1984, 1986, and 1989)
Mamelodi Sundowns (1985, 1987)
Orlando Pirates (1989)
Ionikos (1989-1995)
KFC Rita Berlaar (1995)
Al Saad (1996)
South African National Team (1993-1994)
He Is One Of The Most Accomplished Coaches In Africa
While at the Belgium club KFC Rita Berlaar, Mosimane began coaching an under-11 team. He subsequently headed back to South Africa where he managed several teams before heading to Egypt for another career. Here's a list of the teams he has managed:
Supersport United
Years Served: 2001-2007
Country: South Africa
Position: Assistant Coach/Head Coach
Salary: Under review
South Africa National Team (Bafana Bafana)
Years Served: 2006-2010 and from 2010-2012
Country: South Africa
Position: Caretaker Coach, Assistant Coach and Head Coach
Salary: R500,000 a month and R6 million yearly
Mamelodi Sundowns
Years Served: 2012-2020
Country: South Africa
Position: Manager
Salary: over  R1,000,000
Al Ahly
Years Served: 2020 – present
Country: Egypt
Position: Head Coach
Salary: R4.5 million
In his career as a coach, he has broken records and clung to several awards. In 2016, he was ranked the 10th best coach in the world by the International Federation of Football History and Statistics (IFFHS). Moreso, in 2017, he won the award for the 2016 Glo-CAF Coach of the Year. He also became the PSL Coach of the Season in 2003-2014, 2015-2016, 2017-2018, 2018-2019, and 2019-2020 respectively. At the moment, Mosimane is seen as the most successful manager in the history of South African football.
At the time of this writing, Mosimane has a statical record of 45.11% win with Supersport United, 35.29% total win with South Africa (Bafana Bafana), and with Mamelodi Sundowns, he has a record of 56.33% win. His percentage win with Al Ahly is also on the high side.
A Rundown Of Pitso Mosimane's Victories In His Current Team
In September 2020, after he resigned from being the head coach of Mamelodi Sundowns, he was announced to start leading Al Ahly of Egypt as its head coach. It was then that Pitso Mosimane's salary was announced to be R4.5 million. In Barely two months after he started heading the team, Al Ahly won a CAF Champions League title and qualified to play at the 2020 FIFA Club World Cup.
Also, as the manager of Al Ahly, the team claimed the Egypt Cup in the 2019/2020 season for the 37th time. He also helped the team to claim third place at the FIFA Club World Cup of 2020 among other victories.
Tracing His Salary Trajectory So Far
Currently, Pitso Mosimane earns a monthly salary of $270,000 (R4.5 million) and R54 million per annum aside from other bonuses that might come from wins in football. Aside from these, Pitso enjoys allowances that come with being the coach of one of the strongest football clubs in Africa.
Mosimane also made a good income from his years as a football player. Although his exact salary as a player is unknown, the average gross salary of a South African football player is R214,329 with an average bonus of R5,401. For football players at entry-level, they averagely receive a salary of R159,441 while the senior category makes an average salary of R263,462. Hence, Pitso Mosimane's salary as a player may be within these ranges.
What Is Pitso Mosimane's Net Worth?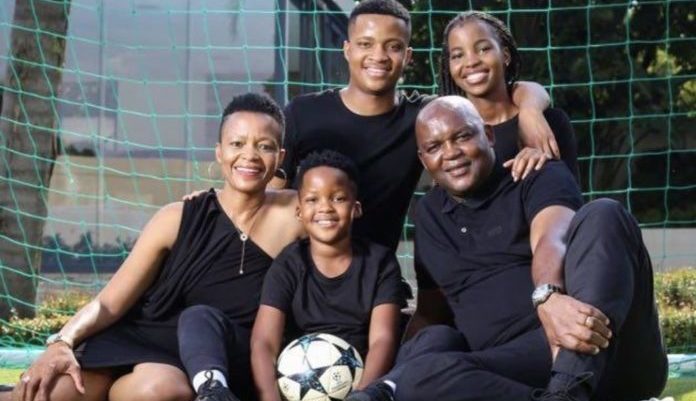 Pitso Mosimane has an estimated net worth of $5 million. This places him above many other African coaches, making him one of the wealthiest. He makes his wealth solely from his career in football. However, this has not been proven to be his factual net worth, even as many sources have reported it.
Also, it is not known if Mosimane has other sources of income apart from football. Perhaps, he may have endorsement deals and business ventures that are not known to the public.
Though his assets have not been within the reach of the public, it is certain he lives a life of luxury from the wealth he has gathered over the years. However, among his possessions are believed to be houses and cars. His cars are reported to include a Hyundai Tucson and Mercedes Benz C63 – a car that is within the range of R1.8 million to R2 million in South Africa.
In South Africa, other high-earning coaches are Gavin Hunt whose salary is R800,000, and his net worth is speculated to be $12 million. Manqoba Mngqithi receives R750,000 and has over $1 million in net worth. Josef Sinnbauer also has a salary of R650,000 with a net worth estimated to be more than $1 million.