With the advent of the internet came inventions that have since shrunk the world. Ideas like social media platforms have grown out of the bedrock of the internet. Inventions like YouTube have since grown to become the world's leading video sharing platform. With that tag comes a number of people who have taken advantage of the platforms' reach to express their creativity. Most Popular YouTubers have helped the platform to become one of the top entertainment platforms. From sports videos, comedy videos, how-to videos, the platform has become a global destination for all kinds of media interests.
Some of these people have been able to excel at their craft and have gained global popularity for the videos they publish on the platform.
10 Most Popular YouTubers of 2019 and Their Channels
There are one thousand and one successful popular YouTubers in history, however, these ten are quite distinct with their videos and as a result, have gone ahead to gather over a million loyal subscribers on their channel.
1. PewDiePie – Felix Kjellberg
Since 2013, PewDiePie has established himself as a leading name on YouTube. He edges out music stars like Bieber, Rihanna, and the WWE. On the YouTuber's channel, which has over 80 million subscribers, he publishes comedic videos and gaming commentary. He went to school to study Industrial Economics and Technology management but with his YouTube gaining traction, he dropped out to focus on the video-sharing platform. With over 19.9 billion views and a net worth of $20 million, that decision has turned out to be the right decision so far.
2. Dude Perfect
With over 37 million subscribers and 6.8 billion views, Dude Perfect has cornered the sports entertainment section of YouTube. The group of former Texas A&M students has been one of YouTube's sport-inclined users' favorite channels to watch since 2009 when they uploaded their first video of basketball trick shots. The group consists of Tyler Toney, Coby Cotton, Cory Cotton, Cody Jones, and Garrett Hilbert. Today, the group has worked with several sports celebrities and football franchises both in the US and the UK. With a successful resume like this, we couldn't help to place this team on our list of Popular YouTubers.
3. HolaSoyGerman/JuegaGerman – German Garmendia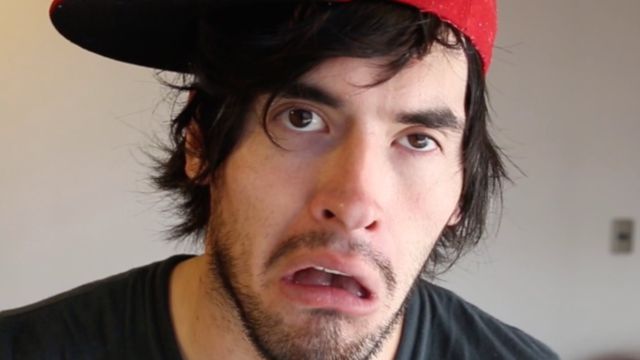 One of the non-English channels on the list, German Garmendia has two channels whose following and subscribers make them worthy of this list. His primary channel, HolaSoyGerman is where he posts his regular rants and comedy videos. His other channel, JuegaGerman is for his gaming commentary and other kinds of videos. Whatever he's doing, he is loved by the people, especially the Latinos. He has garnered a combined 66 million subscribers on both channels and combined video views of 12.1 billion views.
4. Whinderssonnunes – Whindersson Nunes
Singer, comedian, and all-around entertainer Whindersson Nunes who is from Brazil has made a name for himself as one of the leading entertainers in Latino YouTube entertainment. He is a Palmeira do Piauí born who had his formative years at Bom Jesus, Piauí. The idea of being a YouTuber spurred up in his heart when he was fifteen. When he started, he struggled for a while before eventually hitting it to the top. Since Whindersson opened the channel, it has gathered over 23 million subscribers, with videos like parodies of Justin Bieber's Love Yourself, Adele's Hello and The Weeknd's Starboy, Nunes has been able to amass a sizable subscriber base of 33 million subscribers with over 2.1 billion views.
5. elrubiusOMG – Ruben Doblas Gundersen
Ruben is part of a culture of YouTubers who are focusing on gaming-related content. Although he is producing videos in a genre with a lot of competition, the uniqueness he has brought to the genre has enabled him to stand out from the pack and earn himself a spot on one of the important lists in online entertainment. His unique spin on the genre includes incorporating it with interviews with other YouTube personalities and displaying his beatboxing skills. He has been able to build a channel with over 32 million subscribers and over 7.1 billion views. He also has a documentary about his life that was released in 2018.
6. Fernanfloo – Luis Fernando Flores
He is another YouTuber who has taken advantage of the rising tide of the gaming community. He publishes videos of gameplays and his gaming commentary on YouTube. His channel, Fernanfloo which was created in 2011 has over 570 videos and 30 million subscribers. The channel has over 6.6 billion views. He also founded an app called Fernanfloo which received over 2 million downloads within the very week it was launched.
He was born on July 7, 1993, in San Salvador, El Salvador. Fernanfloo has been quite successful with his career path and has a deal with the Resident Evil 2 video game.
7. Felipe Neto
His channel is essentially a react channel, where he publishes himself reacting to various celebrity news and pop culture news and events. Other than recording himself in a supposedly entertaining way expressing opinions about different issues, he does nothing else on the channel but that hasn't stopped him from amassing over 27 million subscribers and 5.2 billion views. Sources say that his channel is the 23rd most-subscribed on the website.
Born as Felipe Neto Rodrigues Vieira on born January 21, 1988, he is often referred to as a manager, vlogger, actor, comedy actor, and writer. He has also focused on making videos on general entertainment. He founded a business of network inside of YouTube known as Paramaker.
8. VEGETTA777 – Samuel de Luque
Samuel de Luque is a part of the group of Latino YouTubers who have taken over YouTube. He, like a lot of them is into video game commentary, where he riffs on the gameplay. He has over 25 million subscribers and over 9.7 billion views and has games like Minecraft and Battlefield as his favorites.
Unlike most YouTubers who have details of their personal life all on records, Samuel is more of a tightlipped fellow. He has succeeded in hiding most details about his early beginnings. However, it is undeniable that he has built a successful career.
9. VannossGaming – Evan Fong
Evan Fong has a dedicated channel; VannossGaming to gaming. He made his name publishing videos of game commentary. He has over 10 billion video views and 23.8 million subscribers. Some of the Canadian's favorite games are GTA V and Call of Duty: World at War.
The game boss was born in Toronto Canada and also had his formative years there. It was during his time in college that he became exposed to uploading videos on Youtube.
10. Marshmello – Christopher Comstock
One of the purely creative YouTubers to make the list. The professional electronic music producer has worked with artists like Khalid. He has songs that have made it to the Billboard 100. He has over 23.3 million with 4.1 billion views.
Christopher Comstock was born on May 19, 1992, he is professionally known as Marshmello. He became a person of interest after remixing Jack Ü and Zedd songs.