With the advent of the internet came inventions that have since shrunk the world. Ideas like social media platforms have grown out of the bedrock of the internet. Inventions like YouTube have since grown to become the world's leading video sharing platform. With that tag comes a number of people who have taken advantage of the platforms' reach to express their creativity. Most Popular YouTubers have helped the platform to become one of the top entertainment platforms. From sports videos, comedy videos, how-to videos, the platform has become a global destination for all kinds of media interests.
Some of these people have been able to excel at their craft and have gained global popularity for the videos they publish on the platform.
There are one thousand and one successful popular YouTubers in history, however, these twenty are quite distinct with their videos and as a result, have gone ahead to gather over a million loyal subscribers on their channels and of course, make money too, to keep them on the list of 20 Highest Paid YouTubers in 2021.
20 Highest Paid YouTubers of 2021 Include; 
20. Tyler Blevins
Earnings: $500,000 – $1 million
Real name: Richard Tyler Blevins
Also known as NinjaHyper
Age: 32 years old
Channel(s): Ninja
Year Joined: 2011
Country of Origin: United States
The video gamer is popularly known as Ninja due to his profession as a gamer and streamer. His YouTube channel, Ninja is dubbed as the perfect place to go for online streaming games. He has 16.7 million subscribers and his videos have a total of 2.3 billion views as of Feburuary 2021. His net worth of $ 25 million is also proof that Ninja is one of the most succesful Youtubers in the world.
19. KSI
Earnings: $4.5 million
Real name: Olajide Olayinka Williams Olatunji
Also known as KSI, KSIOlajidebt, J.J Olatunji
Age: 30 years old
Channel(s): KSI, J.J Olatunji
Year Joined: 2009
Country of Origin: Nigerian/British
KSI started posting videos on Youtube in 2009 and his videos were mainly commentary videos of the FIFA video game series. The English star who is a member of the British YouTube group known as sidemen has so far shared diversified content.
Currently, his YouTube channels feature content that center around rap, acting, boxing, and comedy style videos.  His channels have combined subscribers of 34 million and 7.9 billion views. His net worth is estimated around $ 20 million.
18. James Charles
Earnings: $5 million
Real name: James Charles
Also known as James Charles
Age:32 years old
Channel(s): James Charles
Year Joined: 2015
Country of Origin: United States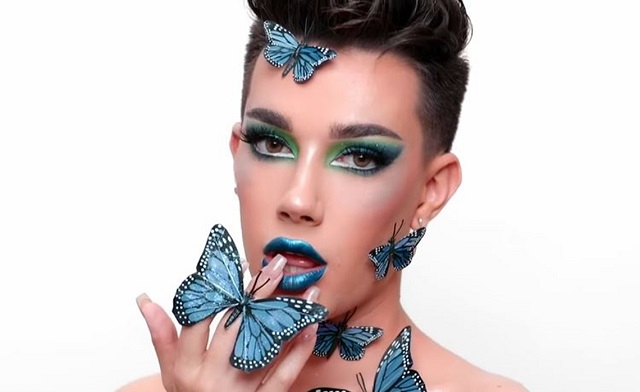 James Charles is relatively new on Youtube having joined in 2015 but this hasn't stopped him from overtaking some of the old Youtubers in the game. His break came in 2016 when his tweet of him went viral. Since then, he hasn't stopped.
As of early 2021, his YouTube channel, James Charles has garnered a total of 25 million subscribers and his videos receive a huge figure of 3.2 billion views. His contents are mainly about makeup and cosmetics. This has paved the way for him to work with notable figures such as Katy Perry, Kim Kardashian, Kylie Jenner, etc.   The Youtuber has also collaborated with top brands like Morphe Cosmetics to come up with his make up collection known as Sister Collection. He also has clothing line ( Sisters Apparel) and was the spokesmodel for cosmetics brand CoverGirl. All of this has placed him in a position as one of YouTube's top earners with his net worth is estimated at around $ 22 million.
17. Lilly Singh
Earnings: $8 million
Real name: Lilly Singh
Also known as llSuperwomanll
Age: 40 years old
Channel(s): Lilly Singh, Lilly Singh Vlogs
Year Joined: 2010
Country of Origin: Canada
Lilly Singh, a Canadian Youtuber is best known for her parody skits of the Punjabi series. The comedic YouTuber has about 15 million subscribers and gets an average of 3.36 billion views on her videos. She is one of the top earners of YouTube with an estimated earning of $8 million. The Youtuber has been able to amass a net worth estimated at $ 20 million over the years.
16. Roman Atwood
Earnings: $10 million
Real name: Roman Atwood
Also known as Roman Atwood
Age: 40 years old
Channel(s): RomanAtwoodVlog, RomanAtwood
Year Joined: 2009
Country of Origin: United States
Roman Atwood is best known for his prank videos and skits he posts on his different channels. The YouTube Vlogger is a top earner in the platform and has a huge amount of 15 million subscribers, which gets him about 5.29 billion views. The American Youtuber has a net worth estimated at $ 14.5 million.
15. Jake Paul
Earnings: $11.5 million
Real name: Jake Paul
Also known as The Problem Child
Age: 26 years old
Channel(s): JakePaulProductions
Year Joined: 2013
Country of Origin: United States
Jake is the younger brother of Logan Paul. Just like his brother, the YouTuber is also a rapper and professional boxer, earning him 20 million subscribers. His videos get over 6 billion views and he is estimated to earn $11.5 million. He has amassed a net worth estimated at $17 million.
14. Logan Paul
Earnings: $14.5 million
Real name: Logan Paul
Also known as The Maverick
Age:28 years old
Channel(s): TheOfficialLoganPaul, Zoosh, Logan Paul
Year Joined: 2007
Country of Origin: United States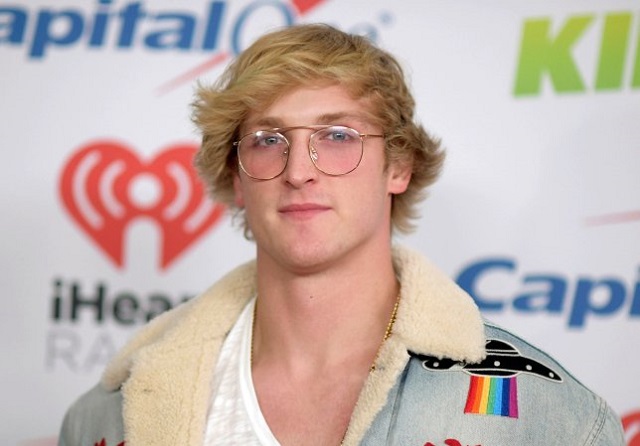 The YouTube guru is one of the early birds that began using the platform to promote their talents and skills. His YouTube channels consist of funny skits and comedic videos. He has a whooping number of subscribers amounting to 22.7 million and his videos get up to 5 billion views. Logan has gathered a fortune estimated at $15 million
13. Evan Fong
Earnings: $15.5 million
Real name: Evan Fong
Also known as Vanoss Gaming
Age:31 years old
Channel(s): VanossGaming
Year Joined: 2011
Country of Origin: Canada
He is popularly known as VanossGaming online because he is a video game commentator and usually posts montage-style videos. His YouTube channel VannossGamimg has a huge following with about 25.4 million subscribers and with the views of his video totaling 13.4 billion. He is on this list because he makes an estimated $15.5 million from his channel annually. His net worth is currently estimated at $ 25 million.
12. Felix Kjellberg
Earnings: $15.5 million
Real name: Felix Kjellberg
Also known as PewDiePie
Age: 33 years old
Channel(s): PewDiePie
Year Joined: 2010
Country of Origin: Sweden
The Swedish YouTuber channel, PewDiePie was the most subscribed for about five years with a total of 109 million subscribers and about 26.8 billion views. He is known for his comedic formatted shows like, Let's Play which has raked in much money for him and kept him on the list of Highest paid YouTubers.
11. David Dobrik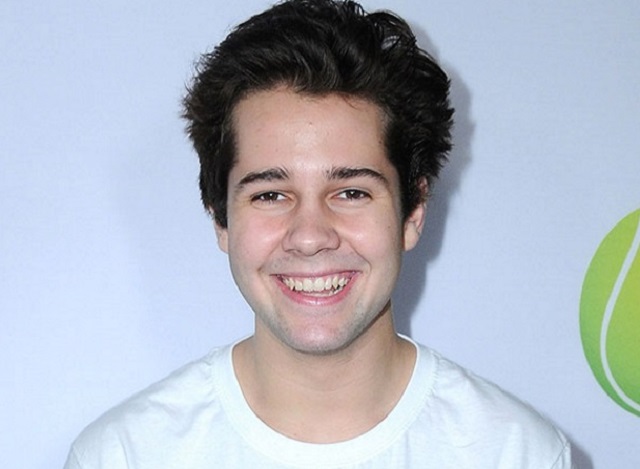 David Dobrik came from the Vine app to be one of the highest-grossing YouTube earners. His channels deliver contents that have to do with comedic tales and his most prominent skits have to be The Vlog Squad he features his friends. He has a combined over 18 million subscribers, viewers amounting to 10 billion, and an estimated earning of $15.5 million annually. His net worth is estimated at $ 15 million
 10. Daniel Middleton
Earnings: $16.5 million
Real name: Daniel Middleton
Also known as DanTDM
Age: 31 years old
Channel(s): DanTDM, MoreTDM, PokemanDanLv45, DanTDMLive
Year Joined: 2012
Country of Origin: England
The video gamer rakes in millions of dollars from just posting ads on his YouTube channel, where he does games reviews and commentary. DanTDM as he is popularly known online has several YouTube channels and this is responsible for his 24.5 million subscribers, which gives his videos almost 17.6 billion views.
 9. Jeffree Star
Earnings: $17 million
Real name: Jeffrey Lynn Steininger Jr.
Also known as Jeffree Star
Age:37 years old
Channel(s): Jeffree star
Year Joined: 2006
Country of Origin: United States
The cosmetics and beauty entrepreneur for years has remained the most grossing YouTube earner, until recently. Currently, his channel, Jeffreestar has about 16.7 million subscribers, recieving almost 2.45 billion videos. Alongside his Youtube activities, Jeffere has earned a net worth estimated at $200 Million through his musical works, and cosmetics business. endorsements
8. Blippi
Earnings: $17 million
Real name: Stevin John
Also known as Blippi, Steezy Grossman
Age: 35 years old
Channel(s): BlippiVideos
Year Joined: 2014
Country of Origin: United States
Blippi videos on YouTube are educative and his center of attraction is mainly children. His character 'Blippi' in his videos posted on his channel is a friendly and childlike character that relates more with children. Previously when Blippi joined Youtube in 2014, he was also known as a comedian that went with the name Steezy Grossman. Both his recent and previous endeavors on Youtube have added to his large following of 10.45 million subscribers on YouTube, with his videos getting about 7 billion views in total. His net worth is estimated at $ 40 million.
7. Nastya
Earnings: $18.5 million
Real name: Anastasia Radzinskaya
Also known as Nastya
Age: 27 January 2014. 9 years old
Channel(s): Like Nastya
Year Joined: 2016
Country of Origin: Russia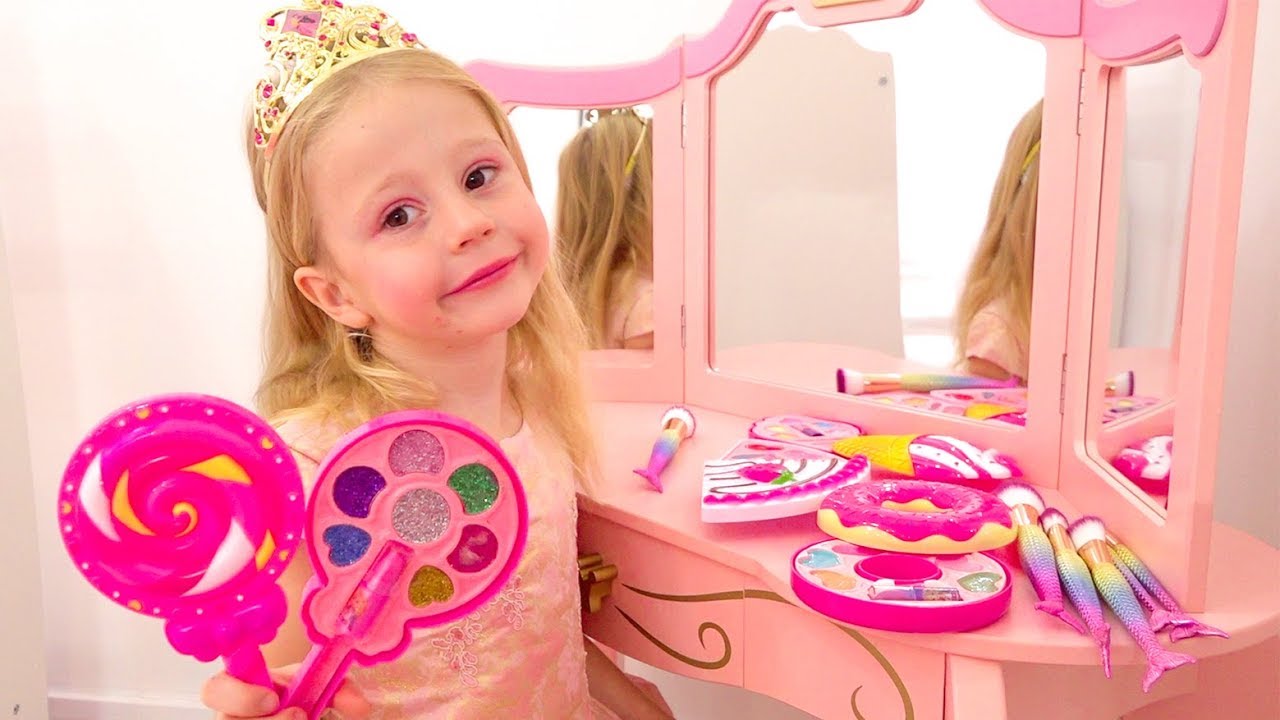 The Russian Youtube is one of the youngest YouTube earners in the world, alongside Ryan Kaji. Her channel, Nastya is mainly videos of her father and Nastya talking about viruses, doing house chores, playing with legos, and other kids-related content. Like Nastya has gained about 50 billion views and 68 million subscribers since opening her channel, earning as much as $18.5 million in 2021. She has about $ 20 million estimated net worth.
 6. Preston Arsement
Preston is known for his prank and gaming videos on Youtube. The young American YouTuber puts out content through his various YouTube channels which have a combined 33.4 million subscribers and about 3.3 billion views. The vlogger was ranked the sixth highest-earning Youtuber by Forbes in 2019 with an estimated earning of $ 14 million. Having diversified his Youtube activities, Preston has a net worth estimated at $ 20 million.
5. Markiplier
Earnings: $19.5 million
Real name: Mark Edward Fischbach
Also known as Markiplier
Age: 34 years old
Channel(s): Markiplier
Year Joined: 2012
Country of Origin: United States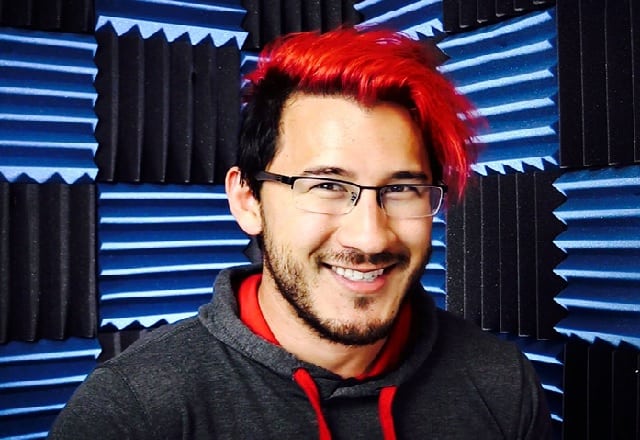 Markiplier is regarded as one of the most versatile YouTubers with his content consisting of vlog, horror, comedy, gaming videos. This has attracted over 14.9 billion total video views and over 28 million subscribers, and $19.5 million in earnings to the Los Angeles-based Youtuber.
And like other YouTubers on the list, Markplier has gone beyond yOutube to open personal businesses and land expensive endorsement deals. Currently, he has amassed a net worth estimated at $35 million
 4. Rhett and Link
Earnings: $20 million
Real name: Rhett McLaughlin and Charles Lincoln
Also known as Rhett and Link
Age: Rhett McLaughlin 45 years old
Charles Lincoln:  45 years old
Year Joined: 2006
Country of Origin: United States
Since 2006, Rhet and Link have kept their subscribers laughing. The comedy duo through their various channels have served as entertainment hubs for YouTubers and this has earned them 16.7 million subscribers and about 6.8 billion views on their videos. As a result, it has increased the duo's earnings to about $20 million in 2020. They both have an estimated net worth of $ 30 million.
3. Dude Perfect
The Dude Perfect group is known for its amazing stunts and trick videos. The group members namely; Cory and Coby Cotton (Twins), Garrett Hilbert (The Purple Hoser), Cody Jones (Tall Guy), and Tyler "TT" Toney (Beard), were all former college roommates at Texas. The content of the channel is basically stunts and tricky shots. The group's first video which was filmed at Tyler Tony's ranch gained over 200,000 views while its second video performed at Christian summer camp Sky Ranch gained over 18 million views.
Today, Dude Perfect has 57.8 million subscribers, with about 12.25 billion views on their videos, accruing to a huge earning of $23 million in 2020.
As a result, the channel is known to be the second most-subscribed sports channel on YouTube and the fifteenth most-subscribed channel overall. With such huge influence, the group whose net worth is estimated at $30 million has also been able to raise money for charity purposes.
In March 2020, their Quarantine Classic series raised about $160,000 for the Red Cross and feeding of Americans during the pandemic.
2. Jimmy Donaldson
Jimmy Donaldson popularly known as Mr. Beast is regarded as the biggest new star, due to the way he quickly rose into the top earners of YouTubers.
He started his Youtube career in 2012 at age 13 and was known as MrBeast6000. During the time, his content varied from estimating the net worth of other Youtubers to "Let's Play". This fetched him millions of views. However, with time, the American YouTuber decided to change his content to challenge and donation videos that involve a huge amount of money.
Currently, his contents include stunts and humor, and this has earned him over 50 million subscribers and about 9.3 billion views on his videos. Between 2019 to December 2020 and January 2021, the young man earned about $24 million. He has gone on to run more Youtube channels which are all flourishing with nothing less than a million subcribers. Although his exact net worth isn't known, he is believed to worth between $ 8 million to 16 million.
1. Ryan Kaji
Earnings: $29.5 million
Real name: Ryan Kaji
Formerly known as Ryan Guan
Age: 11 years old
Channel(s): Ryan's World
Year Joined: 2015
Country of Origin: Japanese/US
Ryan Kaji retained his No.1 spot on the list of highest-paid YouTubers. He is the owner of Ryan's World, a YouTube channel he began in March 2015. His channel which features his father, Shion Kaji, mother, Loann Kaji, and twin sisters (Emma and Kate) focuses on toy reviews.
As of February 2021, the channel has over 28.3 million subscribers, 43.2 billion total views. Also, between 2019 and December 2020, Ryan's World raked in $26 million to $29.5 million from licensing deals and toy review videos on his channel. In 2018, she led the list after she earned about $ 22 million. His most famous video Huge Eggs Surprise Toys Challenge has more than 2 billion views and is one of the 60 most-viewed videos on the platform.
Given the success of his Youtube channel, the family now runs about 9 Youtube channels
The Youtuber has allegedly earned over $ 200 million from his brand of toys, and clothing (such as his line of Pajamas from (Marks &Spencer). He has also signed a multi-million deal with Nickelodeon for his TV series. Raji's net worth is currently estimated at $ 50 million.
Recap of Top 20 YouTubers And Their Earnings
Ryan Kaji ($29.5 million)
Jimmy Donaldson ($24 million)
Dude Perfect ($23 million)
Rhett and Link ($20 million)
Markiplier ($19.5 million)
Preston Arsement ($19 million)
Nastya ($18.5 million)
Blippi ($17 million)
Jeffree Star ($17 million)
Daniel Middleton ($16.5 million)
David Dobrik ($15.5 million)
Felix Kjellberg ($15.5 million)
Evan Fong ($15.5 million)
Logan Paul ($14.5 million)
Jake Paul ($11.5 million)
Roman Atwood ($10 million)
Lilly Singh ($8 million)
James Charles ($5 million)
KSI ($4.5 million)
Tyler Blevins ($1 million)