Most people know Preetha Jobrani as the wife of popular Iranian-American comedian, Maz Jobrani. Most people also know that she and her husband had to cross religious and cultural barriers in order to be together. However, did you know that Preetha Jobrani is a seasoned corporate attorney as well as a renowned business consultant? Did you also know that she has worked for several global corporations in the course of her career? All these, and many more interesting facts below.
Preetha Jobrani's Bio
Preetha Mani Jobrani was born in the southern Asian country of India. There is not much information about her exact date of birth or family background. You can, however, trust that we will update you as more details emerge. Jobrani spent her formative years in India before immigrating to the States. In America, she studied economics and communications at Cornell University and received her degree in 1994. She also obtained a law degree (JD) from New York University School of Law.
Since leaving school in 1998, Preetha Jobrani has built an enviable career as a lawyer and business consultant. She started out as an associate at O'Melveny & Myers LLP. She spent more than a year with the firm during which her work majorly focused on banking practice, mergers, and acquisitions as well as regulatory compliance.
Career
In May 2000, Jobrani joined the Hilton Worldwide Group as a license/franchise counsel in Beverly Hills. She provided advice and consultation to the Hilton Franchise Division on areas such as franchise development, administration and accounting. After four years as a franchise counsel, Jobrani was promoted to the position of brands/distribution channels counsel in April 2004. She spent two years in the role during which she oversaw external counsel, distribution relationships as well as strategic projects. She also established hardware and software library of all agreements entered into by the organization.
In September 2006, Preetha Jobrani was appointed the senior director (brand growth) of the Hilton Luxury & Lifestyle Group. Under her watch, The Waldorf Astoria, Waldorf Astoria Collection and Conrad Brands were repositioned for greatness. She also created and ensured brand messaging and effectiveness in the developing of various marketing materials.
After years of working for others, Preetha Jobrani decided to set up shop for herself in 2011. She is now an independent consultant and business strategist. She provides practical guidance and strategic direction for both small and institutional clients.
Preetha Jobrani's Family: Husband & Children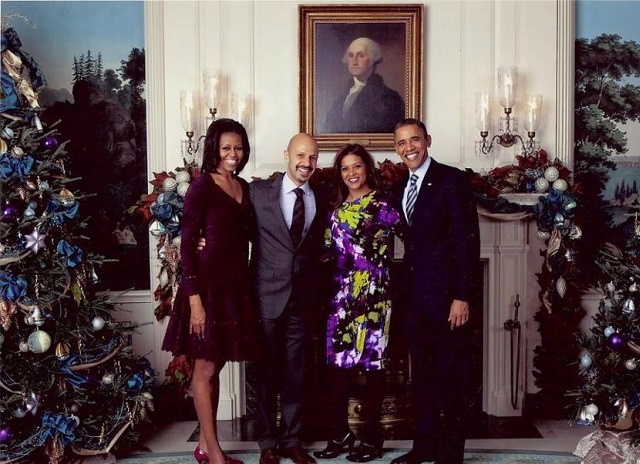 Preetha Jobrani is currently married to husband, Maz Jobrani. Maz was born on the 26th of February 1972 in the Iranian capital city of Tehran. He spent the first six years of his life in Iran before he moved to the states. He thus grew up in San Francisco and studied Political Science and Italian at the University of California Berkeley. On obtaining his degree, the comic enrolled at UCLA to pursue a graduate degree in Political Science. He later dropped out in order to explore his love of comedy.
Maz's family initially pleaded with him to reconsider his decision; his mom even urged him to learn how to repair cars as a backup plan of sorts. He, however, pursued his comedy career and got his first breakthrough with a small part on the 2005 drama, The Interpreter. From thereon, he went on to feature in several TV shows before setting up the popular comedy group, Axis of Evil.
It is not exactly known when Preetha Jobrani and her husband started dating but they were together for several years before tying the knot in 2006. The couple now have two children together. Their first child is a son named Dhara Jobrani while their second is a daughter named Mila. The comic has disclosed that he and his wife often have different opinions on how kids should be raised. They, however, believe in raising their children to be good people; and are committed to teaching them different aspects of their culture such as foods, honor, and respect.
See Also:  Khatira Rafiqzada – Biography, Family, Facts About Michael Ealy's Wife
Other Facts About Maz Jobrani's Wife Preetha Jobrani
•  She and her husband visited the Obamas in the White House in 2016.
•  Her husband's first name is actually Maziyar.
•  She holds dual American and Indian citizenships.
•  Her husband has appeared in movies such as Descendants and 13 Going On 30.
•  She accompanied her husband during his solo comedy tour of the Middle East in 2010
•  She was a senior vice president at real estate investment firm, Ethika Investments, from October 2010 to September 2011
•  Her husband is a board member of the National Iranian-American Council.