For many people, Princess Love is simply Ray J's wife but there is so much more to this feisty lady than meets the eye. She is a star in her own right and has many feathers on her cap. Princess Love is a reality TV star, a model, video vixen, and fashion designer.
She and her husband, Ray J, are stars of VH1's hit Reality TV series, Love and Hip Hop: Hollywood. Want to know more about the wife of the man that played a pivotal role in making Kim Kardashian famous, then come with us.
Princess Love's Bio: Her Real Name and Ethnicity
Princess Love's full name is Princess Pilipina Love Norwood. She was born in the town of Oakland, California on the 14th of August 1984 but grew up in Texas. Princess Love's mom is Filipino while her father is an African American. As a result, she has a mixed ethnicity – African American and Filipino. Her nationality, however, is American. Not much is known about the Reality TV Star's formative years except for the fact that she had her education at various institutions including Texas Southern University as well as The International Academy of Design and Technology.
Princess Love first started out in her career as an exotic dancer. She danced at various clubs in Las Vegas. Since then, Love has dabbled into modeling (she once appeared on the cover of Smooth Magazine), as well as worked as a video vixen (she has featured in music videos for her husband as well as sister-in-law Brandy). Princess Love is also an entrepreneur. She not only has her own clothing line titled 'Princess Love Collection' but also owns a natural hair product line known as 'Prella Hair Collection'.
Currently, Love is one of the stars of VH1's Reality TV Show Love and Hip Hop: Hollywood, alongside her husband, Ray J. Their relationship, right from their dating days, is one of the main storylines in the show. The show follows the professional and personal struggles of people involved in the music industry, be it as rappers, producers, singers or video vixens. It has featured the likes of Omarion, Soulja boy, Kesha Cole etc. Love joined the show as a supporting cast in its second season in 2015 and has been a regular since the third season of 2016.
Her Parents and Family
Not much is known about Princess Love's mother except for the fact that she is Filipino and hails from Angeles City, Philippines. From all indications, it is obvious that she has a good relationship with her daughter whom she single-handedly raised. She organized a baby shower for Love prior to her giving birth.
Love's Dad, Hugh Love, on the other hand, abandoned the family when Love was just two. As such they do not have much of a relationship. In fact, the pair did not speak to each other for up to 10 years before they started talking again. Love's Husband, Ray J played a prominent role in reconciling father and daughter. He teamed up with Love's paternal grandmother, Barbara, to make sure that Love and her dad settled their differences before their wedding in August 2016. As such, Hugh Love was fully part of his daughter's wedding ceremony.
Princess Love's Relationship with Ray J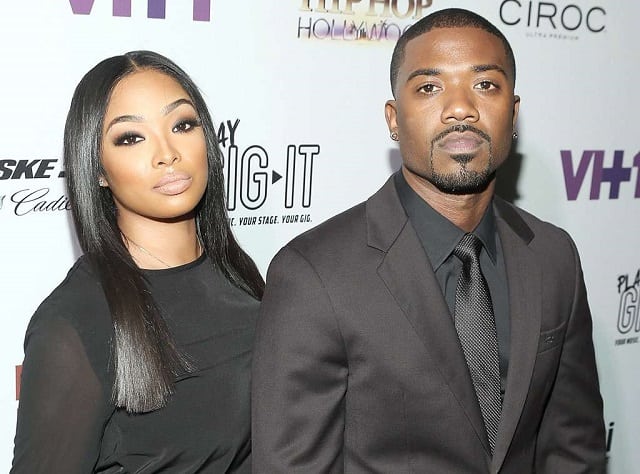 Princess Love started dating her husband in 2014. The couple got engaged in December 2015 and eventually tied the knot in a lavish but private ceremony held on the 12th of August 2016, the wedding had about 150 guests in attendance. Love and her husband have a child together, a baby girl named Melody Love Norwood, born on the 23rd of may 2018.
Love and her husband are not just life partners but also business partners. Her hairline company, Prella Collection is a subsidiary of her husband's highly successful electronics company Raytroniks. Princess Love has however not had the smoothest of relationships with her mother-in-law, Sonja Norwood nor sister-in-law, Brandy. They have been involved in publicized feuds both on screen and on social media.
How Rich Is She?
This lady is reportedly worth a whopping $2 million, not bad for a lady who had humble beginnings and worked hard to make it to the top. Her sources of income include earnings from the Love and Hip Hop Reality TV Show, as well as income from her clothing line and hairline.
Body Measurements
Princess Love is of average height as she is 5 feet 4 inches (1.63 m) tall. Love previously weighed 73 kg (163 lb), however, she embarked on a healthy weight loss campaign for several months prior to her wedding. She was in turn rewarded with a sexier and slender figure. Love currently weighs 55 kg (123 lb). Her hair color is black while her eye color is brown.